Moon River Festival in Chattanooga
Who said summer was over? Before the leaves turn and the crisp air rolls in, Chattanooga gears up for one of the best music festivals in the Southeast – Moon River Festival. Every September, Coolidge Park is transformed into a laid-back oasis and some of the best artists and musicians around come by for two jam-packed days of music. We like to think of it as one, big family reunion. Sounds fun, right?
 
More On Moon River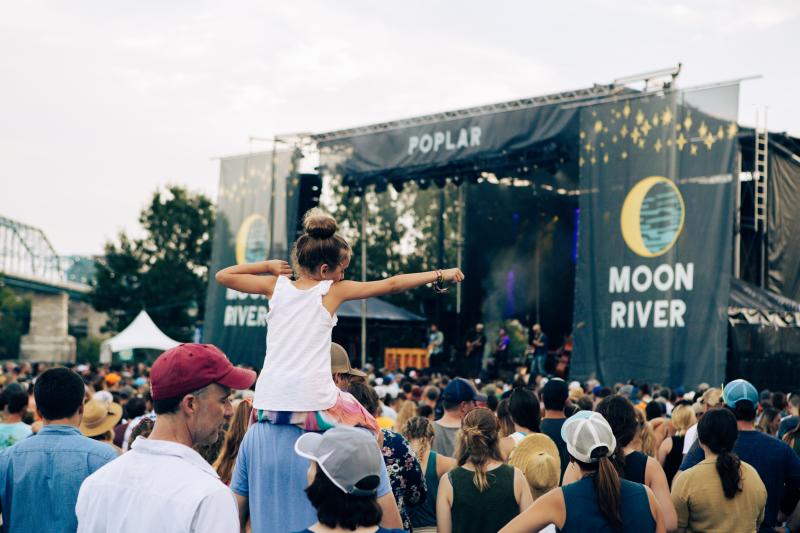 When we say family, we mean it. This family-friendly music festival has something for everyone. Wanna take a break from the Chattanooga heat? Splash around in the splash pad. Can't miss one minute of fall football? Hang out in the Lookout Lodge to see all your favorite football teams on Saturday and Sunday. Do kids need a break from watching their parents embarrass them with their dance moves? Hop on the antique carousel for a ride.

You may be thinking, splash pads, football, carousels? What kind of festival is this? A good one. No, a great one. Two stages means two times the talent and tunes. With over 20 artists, you're guaranteed to hear a few of your favorite songs. And maybe even learn a few new ones! 

Like we said, Moon River is one big family reunion that's chock full of good music, good food, and good times. You do NOT want to miss this one, folks.