Once upon a time, before mass transit and cable television every community had a neighborhood pub. The townsfolk shared all aspects of social life outside of church there. Twas no need for two for one drinks or Ultimate fighting championships because you were rich in fresh food, festivities and fraternity at your local pub. Now eons later, we reintroduce said olden concept of less unnecessary stimuli and more fun and comradery. Play some pool, throw some darts, feast on our housemade specialties or maybe just relax with an honest pint and enjoy being among friends.
Restaurant
Alcohol served:

Cuisine:

Irish, pub food, bar

Late-night dining (after 10pm):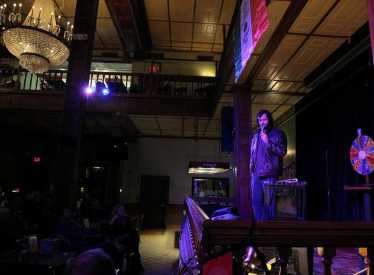 Recurring weekly on Monday
An open mic comedy showcase/competition at one of Chattanooga's most unique watering holes.