Public Art Throughout Chattanooga Showcases Diverse Talents
The Least Amount of Space
The Least Amount of Space sculpture created by Jason Kimes and displayed at Sculpture Fields at Montague Park.
Photo Credit: Papae Litchfield
We Will Not be Satisfied Until
We Will Not Be Satisfied Until mural created by Meg Saligman depicts the past, present, and future vision for the city's M.L. King District.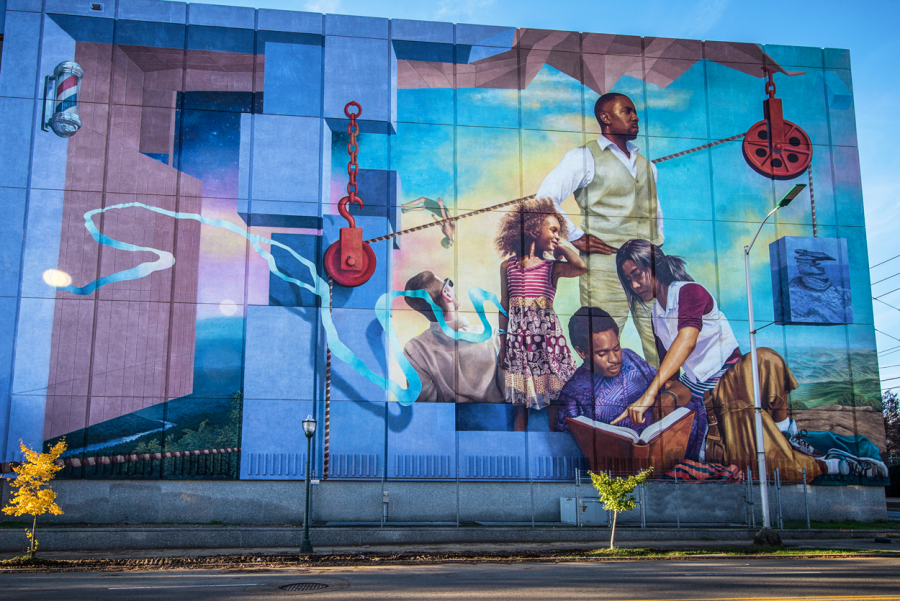 Big Nine Legends
Big Nine Legends Mural created by teens in foster care from the Partnership for Families, Children and Adults and Children's Home/Chambliss Shelter and facilitated by local visual artists Frances McDonald and Judy Mogul from Mark Making.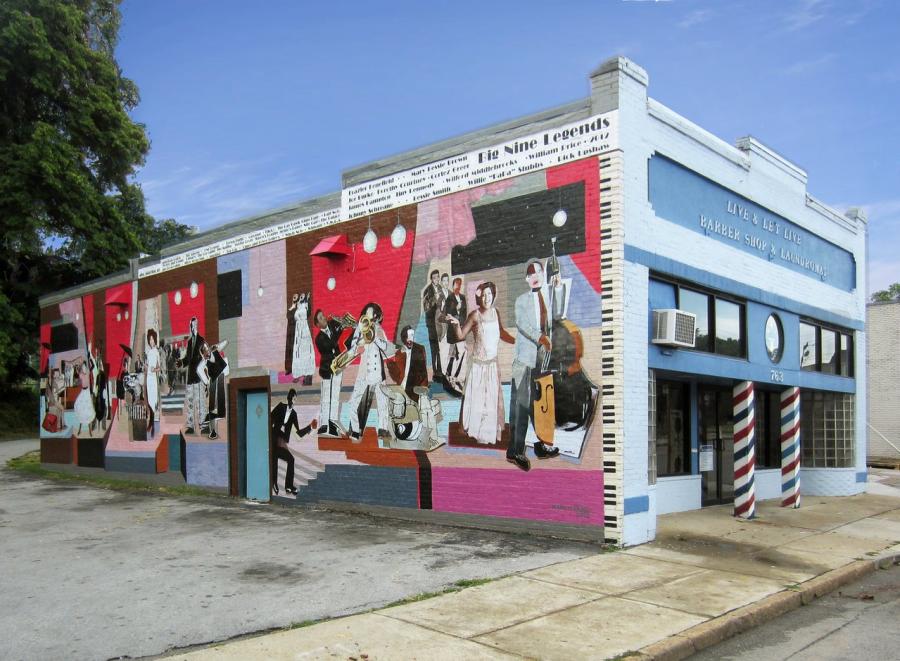 Blue Boy
Blue Boy Pull Toy #1 giant blue rhino standing on a wagon at Coolidge Park created by local artist John Petry.
Chattanooga's Experience Art Map