Chattanooga Oktoberfest
OCTOBER 8, 10 AM-8 PM & OCTOBER 9, 11 AM-5 PM
The Chattanooga Oktoberfest is the region's best family-friendly Oktoberfest celebration! Get out and enjoy this free annual celebration where the sights, smells, and sounds of German traditions take on a Chattanooga flair. This two-day festival features live entertainment, shopping for local items, and an array of German traditions including Brats and other German-inspired foods, a biergarten with dozens of local craft brews, and the well-known "The Wurstbrats" Oompah Band. Don't miss the annual Mr. & Ms. Chattanooga Oktoberfest® contest. It is open to all ages—just show up dressed in your lederhosen or dirndl! German attire highly recommended (but not required)!
Wine Over Water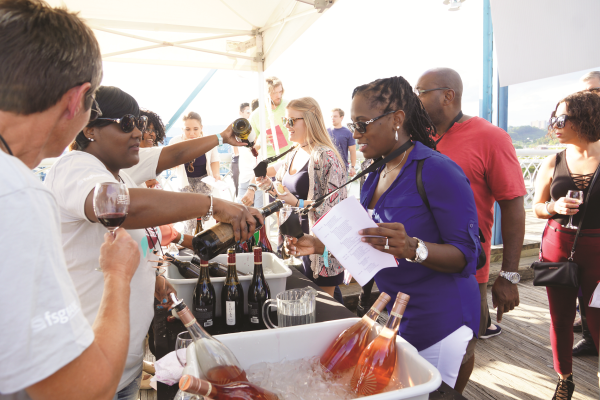 OCTOBER 8, 5-8 PM
This much-loved annual event showcases more than 200 wine varieties, incredible food from Chattanooga's top local restaurants, and three stages of music featuring local musicians. The event takes place on the historic Walnut Street Bridge, one of the world's longest pedestrian-only bridges. Walking across the lateral park provides incredible views of the Tennessee River and surrounding mountains and a unique festival experience. Tickets must be purchased in advance.
Lodge Cast Iron Bake-off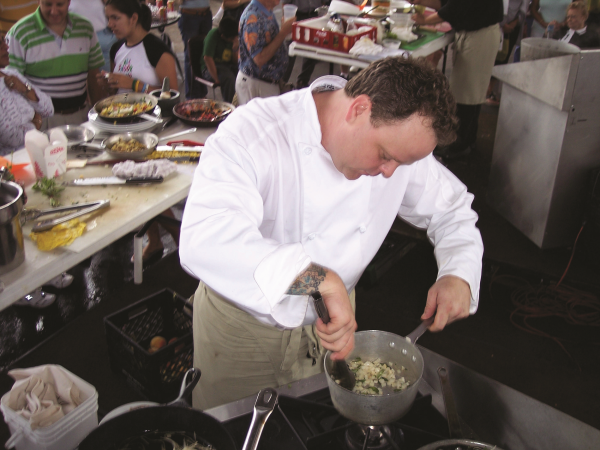 December 11, 11 am – 3 pm
The Chattanooga Market's free annual Lodge Cast Iron Bake-Off is an exciting live cooking demonstration. Local chefs are given creative license to prepare three complimenting dishes to demonstrate in front of a live audience utilizing Lodge Cast Iron. The catch? Chefs are given a surprise ingredient—on the spot—that must be incorporated into at least one of their dishes. An emcee talks to each of the chefs to find out what they are preparing to share with the audience. Chefs then get to present a sampling of each dish to the panel of judges for voting on who gets to take home the prize and bragging rights. Event is held at the Chattanooga Convention Center downtown during the special Chattanooga Holiday Market.