Visiting a fun and vibrant city like Chattanooga means the opportunity to try all kinds of new adventures. In fact, there are so many spectacular things to see and do here that it often helps to have a local expert show you the ropes. Whether you enjoy history, outdoor recreation, or craft beer, Chattanooga has a guide and a tour that will perfectly suit your interests and teach you all about this wonderful city. These are just a few guided tours to check out during your time in the Scenic City.
Food and Drink
Hit up Chattanooga's best craft breweries on a guided tour with Bike & Brew or Pints and Pedals. Tours include stops at breweries and restaurants, beer samples, and additional discounts along the way. ChattaBrew Tour gives you a behind-the-scenes brewery experience via walking or on a bus. During each tour, you'll visit four different breweries to taste their signature brews and seasonal selections while you learn the art and science of their craft.
Experience the unique cuisine of Chattanooga on a guided food tour with Chatt Taste. Foodies can get a taste of classic Southern cuisine on a variety of tours throughout the Downtown, West Village, MLK, and Southside Districts.
On the Water
Perhaps one of the best places to experience a Chattanooga sunset is while paddling down the Tennessee River. L2 Outside takes you on a 90-minute paddle trip to explore downtown Chattanooga's favorite sights via paddleboard before finishing with a serene sunset. Outshine Adventures leads immersive eco-tours to Nickajack Cave at sunset to watch thousands of endangered gray bats emerge for their nightly feeding, full moon paddles, yoga on SUP trips, and more.
For adventures outside of Chattanooga proper (but only45 minutes from downtown), Rock/Creek and Nantahala Outdoor Center offers guided whitewater rafting trips on six rivers in the Southeast, including two trips on the infamous Ocoee River in Eastern Tennessee.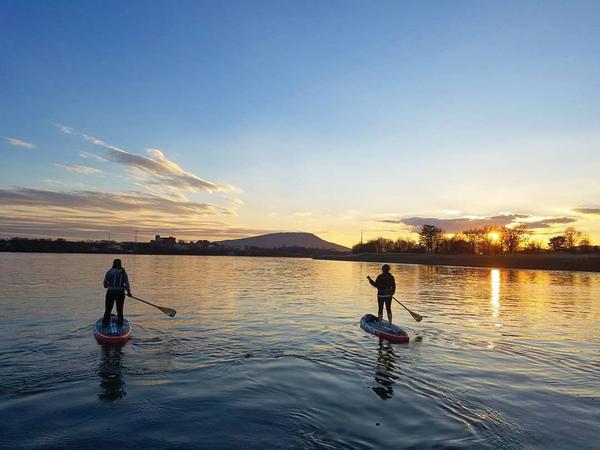 (Picture courtesy of Outshine Adventures)
Attractions
Take a 1.5-hour Deeper Dives guided tour at the Tennessee Aquarium (New in 2022!) with an aquarium educator. You will get an in-depth look at some of the coolest animals in both River and Ocean Journey buildings before the aquarium opens to the public.
On a high-tech trip with Adventure Sports Innovation, you will explore trails while driving a unique and rugged four-wheeled vehicle called a Swincar. The 60- or 90- minute backcountry or naturalist tours launch from Reflection Riding Arboretum and Nature Center's scenic property at the base of Lookout Mountain.
For the underground adventurer, a 1.5-hour guided tour through Ruby Falls takes you past stalagmites and stalactites to a thundering 145-foot waterfall located 1,120 feet beneath the surface of Lookout Mountain.
If you are prepared to get dirty and put your spelunking skills to the test, crawl and climb through a natural maze of formations and passageways at Raccoon Mountain.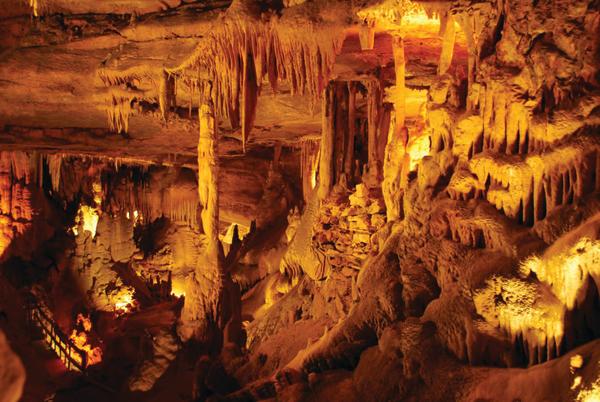 Hiking
For in-depth tours at some of the area's best waterfalls and scenic mountain locations, Experience Chattanooga offers guided trips to some of the best hiking spots, transportation to the locations, and professional photos with every tour.
Explore the mountains, rivers and waterfalls surrounding Chattanooga
on a variety of guided hiking tours. TrailBlazUS Outdoors hosts tours connecting people of all backgrounds through education, movement, and reflection.
The H2O Life offers Hiking and Healing (H2) and Outdoors (O) hikes and other outdoor activities that facilitate natural and spiritual healing in the outdoors.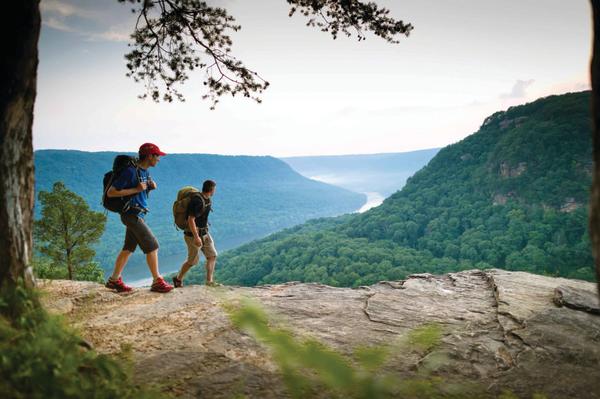 See The City
Board the Tennessee Valley Railroad and be whisked away into some of the most peaceful and pleasant scenery in the region. Tours range from one hour to all day and include destinations
such as Missionary Ridge, Summerville, Chickamauga, and special seasonal outings throughout the year.
Hop onto a zippy Segway PT and see all the cool places around the city with ease on an informative 1.5- or 2-hour sightseeing tour with Chattanooga Segway Tours. 
Take a wild ride on an amphibious WWII Chattanooga Ducks boat where you will tour the downtown area and then drive right into the Tennessee River for a trip around Maclellan Island. Along the way, your driver will regale you with interesting facts and humorous anecdotes about
the city and the river.
The Southern Belle Riverboat sightseeing cruises take you down the scenic Tennessee River and
include options such as sunset tours, fall foliage trips, and moonlight cruises. Food and beverages are served on board, you can kick back and relax as you admire the Tennessee River Gorge. 
See the spooky side of the city with Chattanooga Ghost Tours as you explore ghostly happenings throughout the downtown area. You'll visit and learn about places in the city with documented ghost sightings, and some tours even let you use special devices to monitor paranormal activity.