A Note from Barry White, CEO, Chattanooga Tourism Co.
I was in 10th grade when I got my first job in the hospitality industry. I worked at a Baptist summer camp serving family-style meals to 200 people, washing dishes, cleaning rooms, and then serving ice cream and snacks from the canteen between lunch and dinner. I quickly fell in love with serving people and making sure they were taken care of. After that summer, I never left the industry and worked at restaurants, Macy's, and other destination marketing companies.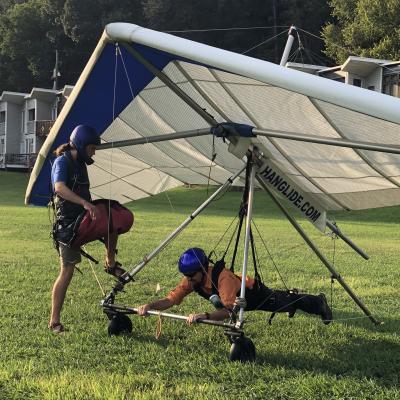 Hospitality is about graciously serving people. It's about welcoming others into our community, our business, or our home. Chattanooga is known for being authentic and true to itself. Chattanoogans are proud and passionate about our home, and we want to share it with others the way we know it and live it every day. So, whether you're here as a new resident, or a visitor, you'll immediately be considered one of us. 
Spring and Summer in Chattanooga mean more sunshine and a renewed spirit to enjoy the outdoors: farmers markets, local crafts, and adventures on the water and mountain trails. Kicking off this Spring, our city will be humming with live music, entertainment and outdoor festivals and events. Now is the time to come and visit! 
On behalf of all Chattanoogans, we look forward to hosting you and letting you experience it for yourself as one of us. 
See you soon, 
Barry White, CEO 
Chattanooga Tourism Co.