ATTRACTIONS
The only company in the world that offers this selection of technology, Adventure Sports Innovation brings the latest inventions and innovations for outdoor experiences to Chattanooga. ASI provides water, land, and virtual reality opportunities. Adventure seekers can play on the Tennessee River on an e-paddleboard, e-surfboard, e-bodyboard, or waterbike; stay on land and ride an e-spider off-road vehicle, hovershoes, e-skateboard, and a unicycle; and try the VR experience of hang gliding! (July 2018)
Experience Chattanooga offers specially curated outdoor adventures that showcase the natural beauty of Tennessee and the local tastes of Chattanooga. Experiences are designed for small groups of all skill levels and include: transportation to and from the scenic destinations, guided hike/drive, incredible views, photos of the group throughout the adventure, and a coupon to one of the local partner restaurants which include Tony's Pasta & Trattoria, Rembrandt's Coffee House, Milk & Honey, Community Pie, and Urban Stack. (Sept. 2018)
The Chattanooga Choo Choo, located in the Southside District, has been undergoing $20+ million in renovations. Additions include Gate 11 Distillery, Echelon, Frothy Monkey, STIR, American Draft, Regan's Place, Westbound Bar, Back Stage Bar, and The Comedy Catch and the Backstage Bar. Renovations include upgrades to the lobby, Glenn Miller Gardens, and Building 1, along with conversion of Buildings 2 & 3 into apartments. Station Street, formerly an alleyway, was renovated to become pedestrian friendly, provide patio access to the restaurants and entertainment venues, and provide an outdoor space for events. Station Street recently became the 11th street nationwide to allow on-street consumption of alcohol. Across the street, there's Terminal Brewhouse, Chattanooga Whiskey, Hot Chocolatier, Wildflower Tea, Blue Orleans, and more.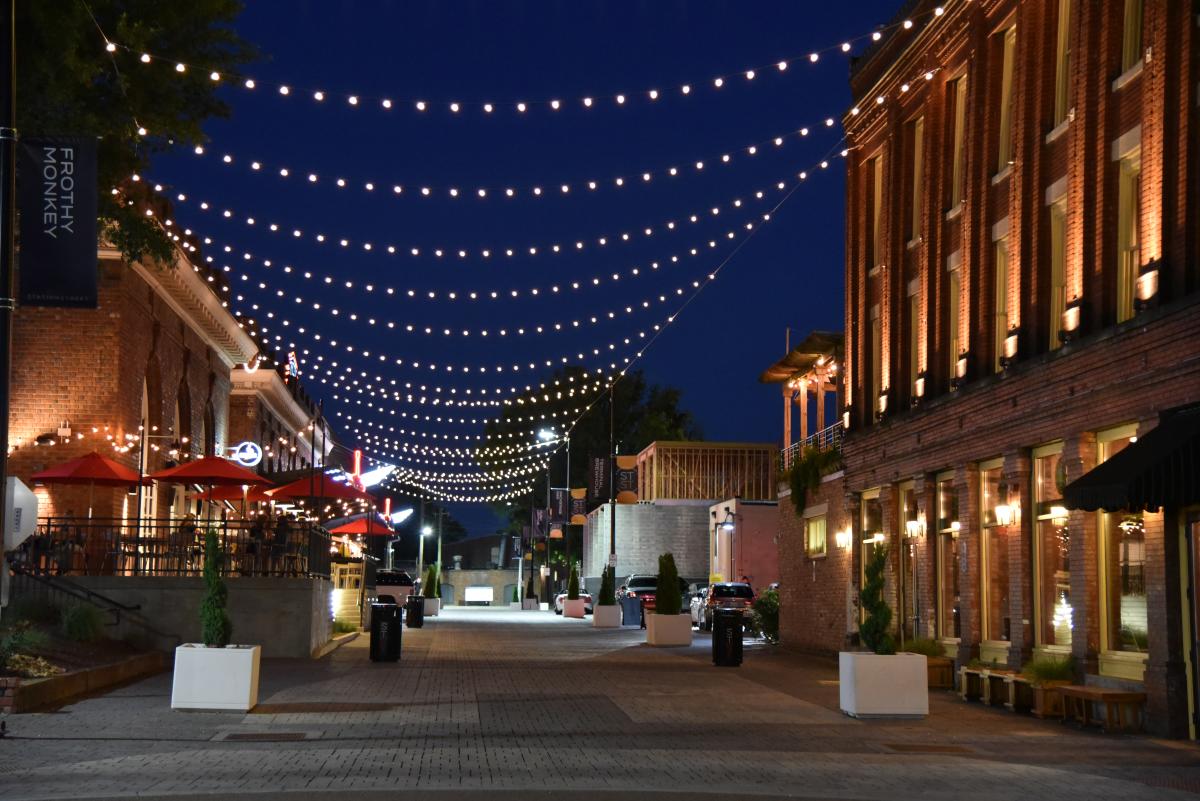 Ruby Falls, an 88-year-old attraction, completed Phase I of a $20 million expansion and renovation. Phase I included: new entrance and ticket atrium, self-service kiosks, accessible Blue Heron Overlook, open-air dining, Village Gift Shop, and the outdoor Village Plaza for live music, etc. (seasonal). Ruby Falls used more than 40 LEED strategies in the design of the new venue which included additional solar panels, LED lighting, and an 8,000-gallon rainwater collection system for irrigation. Phase II includes expanding food services, creating more spaces for guests to relax, and converting the former gift shop into an event venue space. (June 2018)
River Drifters Chattanooga is a one-stop-shop for food and outdoor recreation. Located just minutes from downtown Chattanooga, River Drifters offers single kayak, tandem kayak, and stand-up paddle board rentals; direct access to the water; and an onsite restaurant, River Drifters Grill, that features pimento crostini, paninis, salads, bison burgers, locally crafted beer, and much more. The launch site across the street is located on the Tennessee River in the Tennessee River Gorge, one of the most incredible places you can experience water activities. (July 2018)
Escape Experience Chattanooga opened their latest escape room, the Runaway Train Transport, at the Chattanooga Choo Choo. With help from the Tennessee Valley Railroad Museum, the inside of the actual traincar mimics the sights, sounds, and feel of an out-of-control train creating a truly unique escape room experience. Additional Escape Rooms include The Bunker, Vaccine, The Inheritance, and the C-Block Prison Break. (June 2018)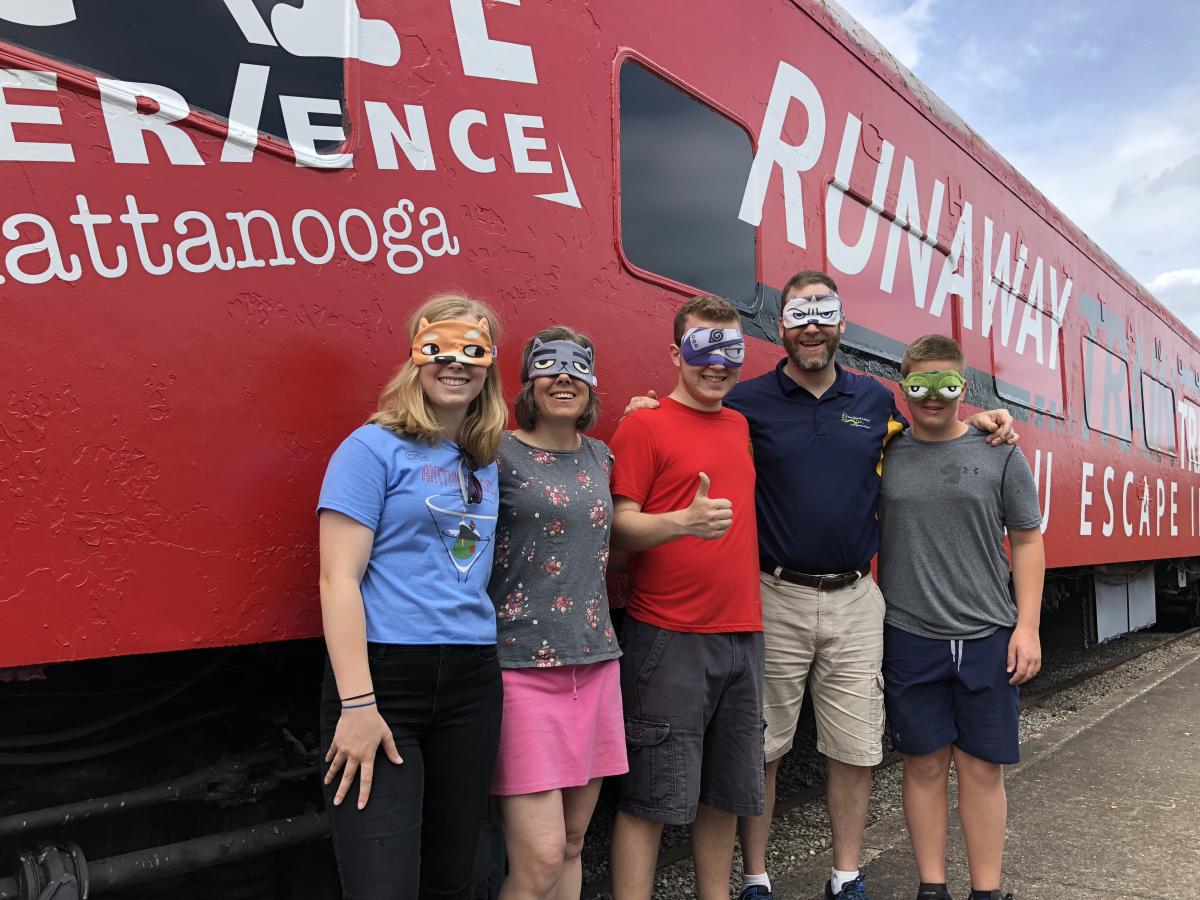 FreightWaves, in partnership with major participants in the trucking industry, will open a trucking Haul of Fame connected to their new corporate headquarters at 412 Market Street. The 10,000 sq. ft. museum will highlight well-known companies from the Golden Age of Trucking and regional companies and will include Freight Alley with thousands of diecast trucks, a truck-driving simulator donated by U.S. Xpress (NYSE:USX), videos, photographs, and much more. (April 2019)
The Signal is Chattanooga's newest live music venue located in the Southside District. With a standing room capacity of 1,300, the industrial-chic warehouse is perfect for live music, receptions, corporate events, video shoots, trade shows, and conferences. Operated by Marathon Music Works out of Nashville, TN, the venue hosts all genres of music with artists such as Gramatik, Corey Smith, George Clinton & the Parliament Funkadelic, X Ambassadors, and more. (Feb. 2018)
The new 10-mile Summit Knobs Equestrian Trail is the newest area that can be explored at Enterprise South Nature Park. Along with the new horse trail, Enterprise South has 9 hiking trails, 5 biking trails, and 4 drivable routes within the 2,800-acre park. The new 10-mile trail feature waterless bathrooms, posts to take breaks and rest with animals, an information kiosk with trail maps, 2 water-trough stations, and a 40,000-square foot parking area. (June 2018)

Miller Park, located in downtown's Innovation District, completed a $10 million major  renovation which included elevating the park to street level, climbable rock outcropping, more green space, an enclosed pavilion with restrooms, and a stage for entertainment (with a moveable glass partition). Additional $5 million improvements around Miller Park include: connecting Miller Park & Plaza, adding trees to the median on MLK Blvd., making the area more pedestrian friendly, and more. (Sept. 2018)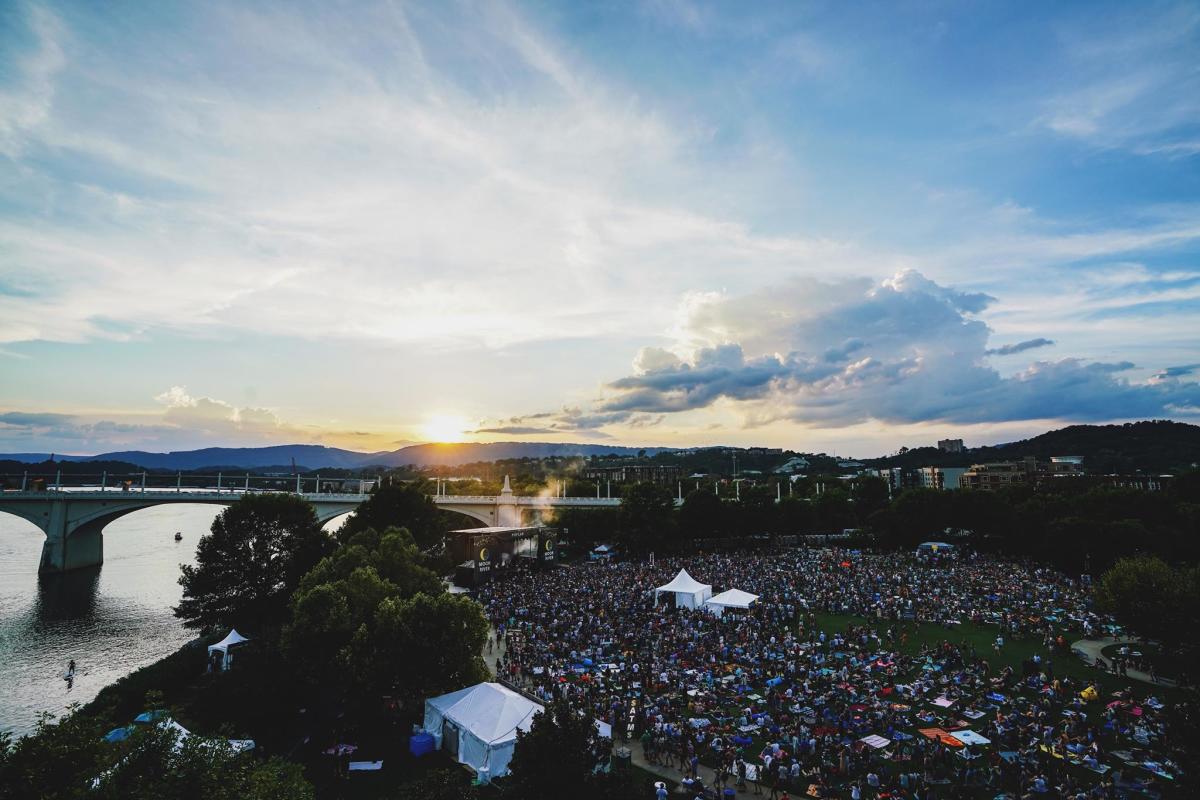 FESTIVALS & EVENTS
The annual Moon River Music Festival moved to Chattanooga's Coolidge Park in 2018, created in 2014 by musician Drew Holcomb in Memphis, TN. The festival features 20 national acts, 2 stages, local food and beverage vendors, VIP options, and more. The two-day festival is family-friendly and highlights the music and culture of Tennessee. The 2018 lineup included The Avett Brothers, The Head And The Heart, Drew Holcomb And The Neighbors, and more. Founded. (2019 dates TBA)
Chattanooga received the Levitt AMP Grant Award for the third year, making it possible to host the Levitt AMP Chattanooga Music Series in 2019. The matching grant program is made possible by the Mortimer & Mimi Levitt Foundation, a national creative placemaking funder dedicated to strengthening the social fabric of America through the power of free, live music. The 10-week series is held on the Bessie Smith Cultural Center lawn and features a diverse lineup of artists, local food vendors, and special activities. (Thursdays, Aug.-Oct.)
After 17 years, competitive whitewater paddling has returned to the Upper Ocoee River in 2018. The Ocoee River Championships, a three-day whitewater event, features multi-class competitions in slalom, freestyle, downriver, boatercross, SUP, duckycross, and raft slalom. People can compete in more than one competition. In 1996, the Upper Ocoee was redesigned for the Olympic whitewater slalom competition which allowed for a narrower and deeper waterway that's ideal for competition. (Aug. 24-26, 2018)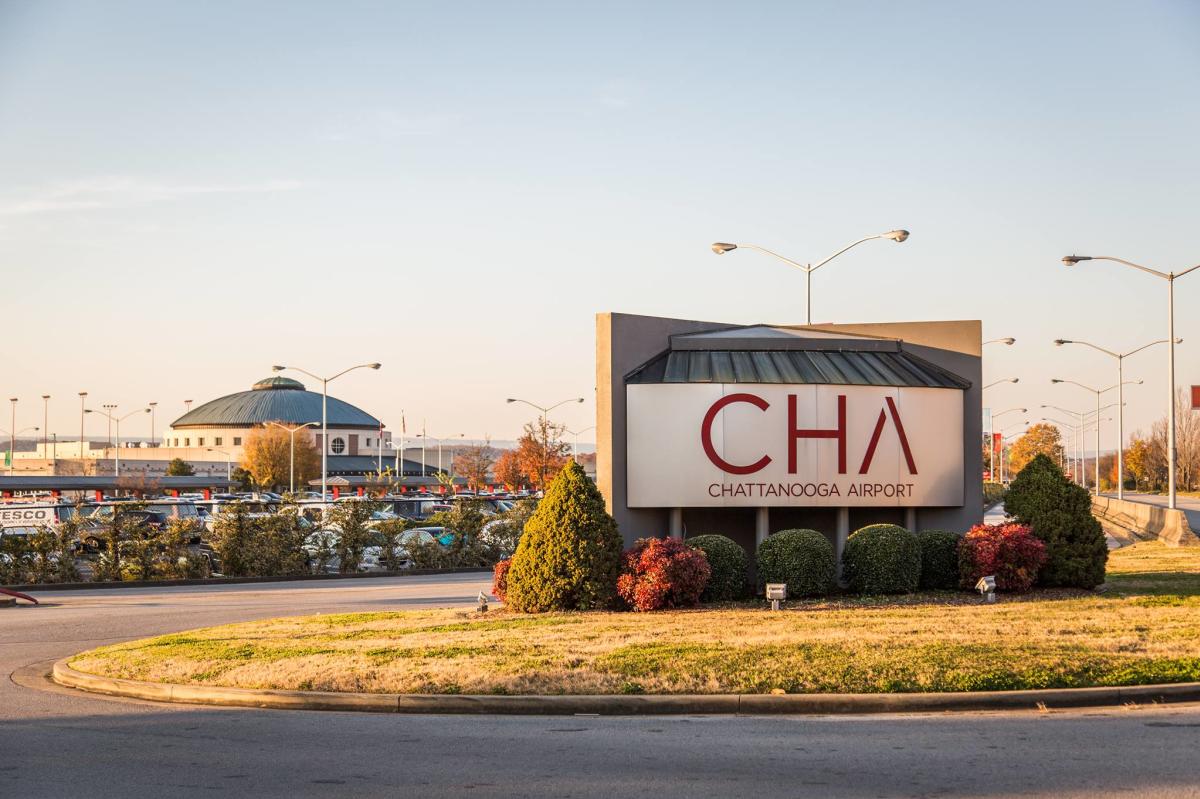 TRANSPORTATION
The Chattanooga Airport added five new direct flights in 2018: (1) American Airlines added a 3rd round-trip daily flight to Dallas/Fort Worth; (2) American Airlines added a 2nd daily round-trip flight to Chicago/O'Hare; (3) Delta added a daily nonstop flight between Chattanooga and NYC/LaGuardia (United Airlines currently offers 2 roundtrip daily flights to NYC/Newark); (4) Allegiant Air added a 3rd weekly departure to St. Pete/Clearwater (seasonal in June & July); and (5) United Airlines began 2 daily departures between Chattanooga and DC/Dulles.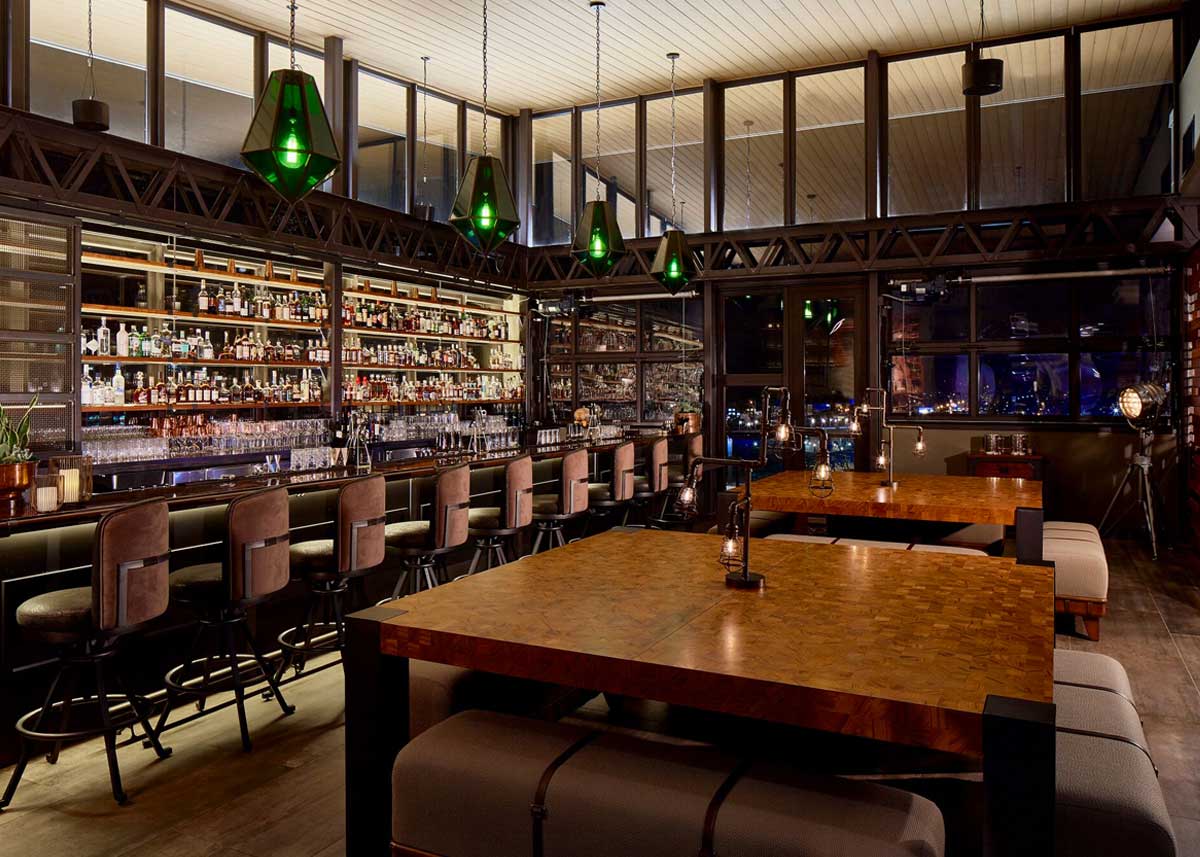 RESTAURANTS, BREWERIES, & DISTILLERIES

ACCOMMODATIONS & MEETING VENUES
Chattanooga-based Vision Hospitality Group introduced their newest boutique hospitality brand, "Humanist," which focuses on enhancing the guest experience with meaningful human interactions throughout vibrant communities. The inaugural property will be a Kinley, debuting in Cincinnati (94 rooms & suites) in late 2019, followed by Chattanooga (64 rooms) in 2020. The OH property will include the Watercress restaurant which was developed in partnership with James Beard Award finalist and PBS' Mind of a Chef host Edward Lee. The brand will include The Grady Hotel (51 rooms) opening in 2019 in Louisville, KY, featuring Wild Swann, an intimate and moody speakeasy steeped in Louisville history. VHG is a leading, family-owned and operated hotel management and development company formed by President & CEO Mitch Patel in 1997 and boasts a portfolio of 34 premium-select and full-service hotels affiliated with Hilton, Marriott, and InterContinental brands. (Announced Nov. 2018)
NEWLY OPENED ACCOMMODATIONS
TECHNOLOGY
Chattanooga implemented the world's first 10 Gig Internet service! The city is known as "Gig City" for being the first in the United States (Sept. 2010) to build a community-wide fiber-optic network capable of delivering 1 gigabit Internet speeds to every home and business in a 600 square-mile area. Chattanooga's municipal utility, EPB Fiber Optics, is now offering the world's first 10 gigabit Internet to the same service area (Oct. 2015). This pioneering new solution is the world's most advanced ultra-broadband technology. EPB also constructed the Smart Grid, a next-generation electric system that includes communication capabilities designed to reduce the impact of power outages, improve response time and allow customers greater control of their electric power usage.

DISTRICTS/NEIGHBORHOODS
The West Village Chattanooga is the newly revitalized area between W Martin Luther King Blvd. and 7th Street and Chestnut and Pine Streets, immediately off of Exit 1A. The district brings a European-style experience with cobble-stone streets and offers public art; eateries including Dorato, Alchemy, Alimentari Cucina e Bar, Pinkberry, Peet's Coffee, Innside Restaurant, and Citron et Sel; shopping at Antibes and Elea Blake Cosmetics; and the Westin Chattanooga. The West Village hosts a weekly free street festival throughout the year with live music from local bands, cocktails, beer, food trucks, laser light show, street market, and plenty of activities for kids. (Jan. 2018)
The historic Martin Luther King/Big 9 Neighborhood sits in the city's central Innovation District and occupies five blocks between Houston and University streets. The community is listed on the National Register as an area of great historical significance. The MLK area is the birthplace of noted jazz figures Bessie Smith, Yusef Lateef, and Lovie Austin, and has been an area of African American history and commerce for more than 100 years. The neighborhood boasts the Bessie Smith Cultural Center, free Levitt-Amp Chattanooga music series, JJ's, Camp House, Bitter Alibi, The Fix Lounge, CoinOp, Barley, ODDStory and Hutton & Smith breweries, and public art including the 42,000 sq. ft. "The M.L. King Mural: We Will Not Be Satisfied Until" by world-renowned artist Meg Saligman. Created in 2016, the mural is the largest in the Southeast, one of the five largest in the nation, and the first to wrap an entire city block. [Location: From 3rd to 10th Streets, between Georgia and Central Avenues.]
Chattanooga was the first mid-sized city to establish an Innovation District and remains one of the few cities of its size to have this type of dedicated area. Located in the heart of downtown, the district aims to be the driver of Chattanooga's creative, entrepreneurial 21st century economy. This dense and walkable area contains tech startups, coffee shops, warehouse row, public art, eateries, pubs, parks, two live music series, EPB, Tomorrow Building (micro-living apartments), bike share racks, free electric shuttle access, and more. The Edney Innovation Center, a 10-story, 90,000 square foot building, anchors the District and serves as a catalyst for the local entrepreneurial ecosystem. It offers innovative co-working office and event space, accelerator programs, tech and business incubators, and a rooftop access for amazing views of the Scenic City.
Updated: December 2018