Housing
We make it easy to Meet in Chattanooga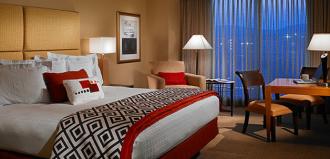 At Chattanooga Tourism Co., we are committed to the success of your event and are delighted to offer a set of online tools for meeting planners to make their event housing process simple, seamless and stress-free.
Your event using two or more hotels may qualify for Housing assistance via one of our online housing solutions.
1. Interactive Housing Map
A map customized by Chattanooga Tourism Co. for your event with your logo and message to attendees. The page would list and link to hotels that have been contracted for the use of your attendees. Attendees can access the interactive map online. From there, they can choose their hotel and work directly with the hotel link and information provided to make their reservation.
2. Online Interactive Housing Powered by Meetingmax
Chattanooga Tourism Co. offers interactive technology designed to eliminate the complex housing challenges associated with the typical group booking process. This allows event managers to help ensure they deliver a successful meeting. Throughout the event booking period, you are able to track and manage your attendance, accelerate pick-up and minimize attrition risk.