Chattanooga Travel Inspiration Magazine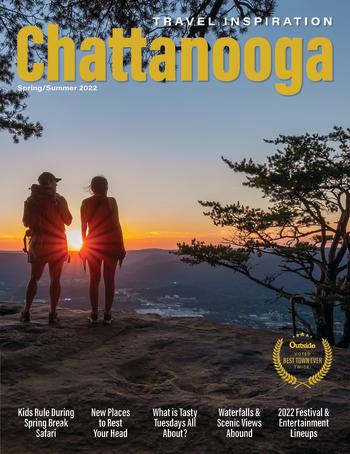 In keeping with our visitors' needs, we launched our semi-annual magazine. We moved away from a listings-based Visitors Guide, and we are focusing on this travel inspiration publication. This publication is available both digitally and as a print magazine, with a focus on telling the authentic stories of our tourism partners.
Up to 200,000 print copies will be distributed throughout our drive market region for each issue.
An additional 200,000+ readers are reached through the digital publication.
Advertising will be priced similarly to previous years, and with the opportunity to run full-page color print and digital ads with broad audience reach.
Full Page Ad + Digital Ad
Tier 1 - Both Issues Bundle - $5,500/year
Tier 2 - One Issue - $3,500/year
Tier 3 - Digital Presence Only - $1,500
Web Ad
1 Social Media Post
Tier 3 - Digital Presence Only - $1,500
Website Ad
1 Social Media Post
Premium Placement - Both Issues
Back Inside - $6,500
Inside Front - $6,500
Full Page Ad Example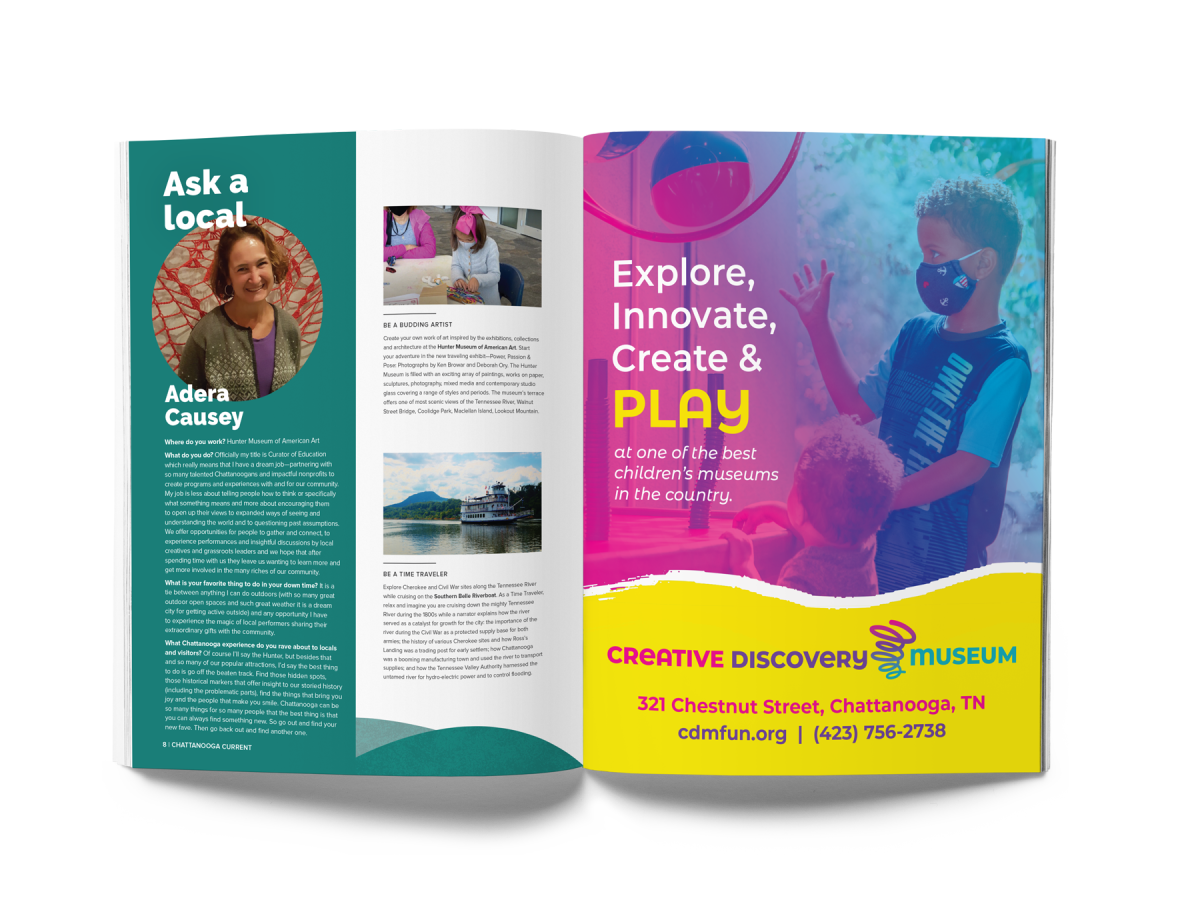 Digital Ad Example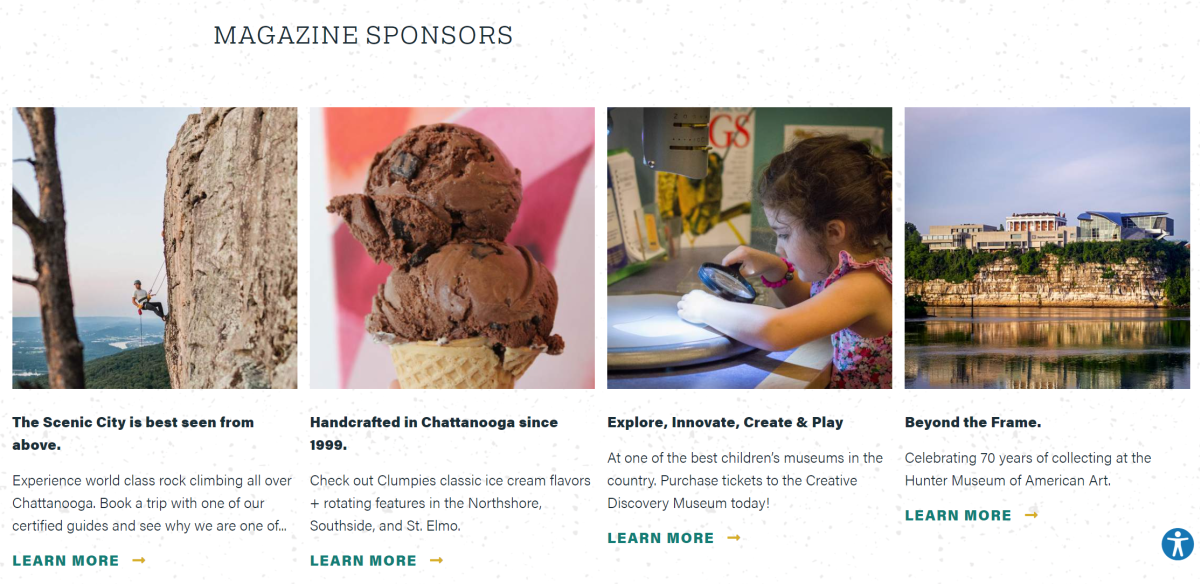 Submitting your Full Page Ad
Trim size: 8.375" x 10.875"
Setup: Full ad size with bleed will be 8.25" X 11.25"
Best practice for full-page ad design: 1 hi-res (300 DPI) full-page image with minimal text or 1-2 hi-res images with minimal text.
Export as: PDF-X1A
Spring/Summer submission deadline: TBA
Email PDF to: chris@chattanoogatourism.com 
Submitting Your Digital Ad
Hi-Res Photo:

At least 855 X 724 PX or larger
Smallest crop area is 854 X 341 PX
Headline overlays photo so text-free photo is advised

Headline: Submit copy. About 7 words or less.
Sub-Headline: Submit Copy. 1 sentence. 15 words or more.
Link: Submit a link. Default is your website.