Retire in Chattanooga
DOWNTOWN LIVING AND MORE
Click here to see how easy it is to live in downtown Chattanooga. Visit the Chattanooga Realtors Association website by clicking here.
LOCATION
Chattanooga is the perfect place to retire and start living it up. The mild Southern climate with 4 seasons, low cost of living, and NO state income tax makes Chattanooga the perfect combination for year-round fun for your new life. Chattanooga is the right mid-size city with all of the amenities of a major city but none of the hassles. We are located just two hours from Atlanta, Nashville, Birmingham and the Smoky Mountain National Park, Chattanooga is easy to access by car on Interstates 24, 59 or 75 or by plane at the Chattanooga Airport (CHA).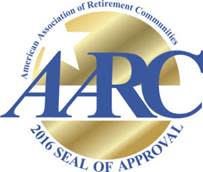 SCENIC BEAUTY
Named by Lonely Planet as one of "10 U.S. Destinations you need to see in 2018", Chattanooga is one of the most beautiful cities in America. The Scenic City is surrounded by mountains and enjoys easy water access with lakes and waterfalls nearby and the Tennessee River running right through our downtown. Chattanooga is second to none for outdoor activities and those looking to keep active in retirement whether walking along the TN RiverWalk, paddle boarding down the river, grabbing a Bike Share bike for lunch on the NorthShore or strolling through Coolidge Park, you'll love spending your free time outdoors.
LOCAL
Chattanooga is a vibrant city with a great local dining scene and plenty of farm to table restaurants and Farmer's Markets. Our thriving arts and music community, is always hosting lectures, gallery openings, or free downtown concerts on the river or at Miller Plaza. And when the grandkids are in town, the city offers many unique world-class attractions for every generation, like Rock City Gardens or the world's largest freshwater aquarium, the Tennessee Aquarium. 
VOLUNTEER
Tennessee is called the Volunteer State, and there are many ways you can get involved in this community. You can spend your days or nights teaching people about penguin life at the Tennessee Aquarium, or helping out a family at the Community Kitchen or making a difference in people's lives at local hospitals. Become a lifetime learner at one of the local universities.
WELLNESS
Staying active with outdoor pursuits or hitting the gym or YMCA, Chattanooga is bursting at the seams with 4 acclaimed major hospitals. You'll also find retirement options ranging from in-home or in-facility care to independent communities and co-ops, this family-friendly city is a great place to call home today and at any age.
IN THE PRESS
Hear what Wall Street Journal says about the blend of culture and the outdoors.
See what Money Magazine says about Chattanooga's affordability.
Read what US News & World Report says about Chattanooga on $75/day.
Southern Living says we're one of the best places to retire!
WalletHub: Tennessee has the 6th lowest tax rate in the nation
BizWomen Tennessee ranked #3 state to retire for women
Business Insider ranks Chattanooga as one of the top 10 cities for buying a house in 2019
The Street named Chattanooga one the best places to retire in the Southeast.
Go Banking Rates ranked Chattanooga one of the 50 cheapest place to retire to.
Livability named Chattanooga one of the Top 100 Best Places to Live in 2019
CONTACT US
Check out the property tax comparison chart HERE.
For more information about retiring to Tennessee, visit Southeast Tennessee Development or Tennessee Vacation.