What makes Chattanooga special is that it is centered in the middle of outdoor recreation of all types. For the adventure seeker, you have hang gliding and paragliding off Lookout Mountain. No experience necessary if you want to go tandem through a variety of great outfitters in town. People have been getting outside more than ever this year and Chattanooga is lucky to be surrounded by so many great experiences in our very own backyard.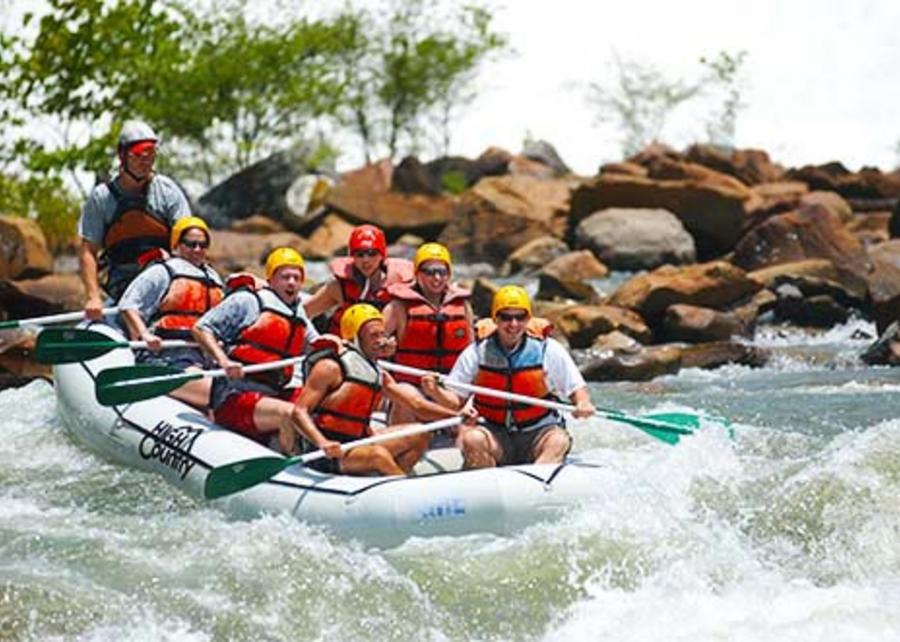 There is extreme whitewater kayaking galore for the experienced paddler on Suck Creek , North Chickamauga , Bear Creek and Rock Creek , all just minutes away. The Ocoee River , one of the most popular rafting runs in North America, is also close by.
Mountain bikers come from all over the country to ride Raccoon Mountain biking trails, which challenges technical riders. Enterprise South Nature Park is known for its more flowing trails and high-speed runs. Both are worth coming to Chattanooga for and are easy to locate for visitors.
World-class rock climbing abounds around town. There are big crags with dozens of routes, sport climbing and bouldering can be found at the Tennessee Wall, Foster Falls Small Wild Area and Sunset Rock (considered the grandmother of traditional climbing in the Southeast).
There's also High Point Climbing, one of the biggest indoor rock climbing gyms in the U.S., located in downtown Chattanooga. Don't be alarmed if you see climbers scaling the walls outside. At High Point Climbing, technique is practiced indoors and out. There's a second location at Riverside which has 10,000 sq. ft. of indoor rock climbing. Masks are required while climbing to ensure the safety of guests and regular sanitizing takes place.
For leisure outdoor activities, Chattanooga delivers it in spades, starting downtown. Stroll along the Northshore's waterfront at Coolidge Park to see the restored century-old carousel, an interactive play fountain (temporarily closed) and open spaces for picnics and play, and festivals and concerts hosted throughout the year. Renaissance Park is a 23-acre wetlands park on the north shore of the Tennessee River that has native trees, hilly overlooks, wetlands area, wildflowers, public art and more. Ross's Landing is on the south shore of the Tennessee River and has a natural amphitheatre, the river pier, Chattanooga Green and walkways along the river. For bicycling, in-line skating, walking and jogging, head to the Tennessee Riverwalk.
Grab lunch to go at Riverstreet Deli, a New York-style delicatessen that's owned by a transplant New Yorker who fell in love with Chattanooga. You can't go wrong with anything on the menu, but they do a Reuben that is to die for.
With lunch in tow, walk over the Tennessee River via the Walnut Street Bridge, one of the world's longest pedestrian bridges. This bridge, built in 1891 connects downtown with the North Shore. You'll get great views of the Tennessee Aquarium, boaters, kayakers and fishermen while savoring your delicious Riverstreet Deli sandwich.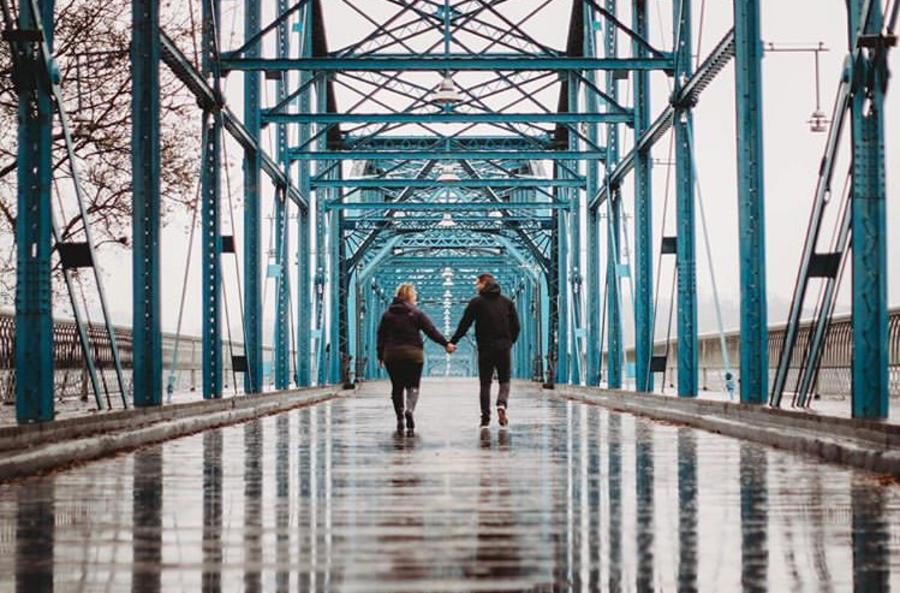 If you're traveling with children, stop at the Creative Discovery Museum and Tennessee Aquarium, which are easily accessed on foot from the Walnut Street Bridge. Advanced ticketing is required and regular sanitizing is in place to ensure you and your family can safely browse the amazing exhibits. The aquarium is a great place to learn about the Tennessee River Watershed as there's an entire section on it, complete with just about every type of fish and wildlife you can find on the largest tributary to the Ohio River. You leave with an appreciation for the river system that's found in Chattanooga through this exhibit.
Our most recent trip to Chattanooga included a new activity for my wife Kristine, son and me: visiting "Bat Cave" by kayak on Nickajack Lake. At dusk, hundreds of thousands of endangered gray bats emerge from a half-flooded cave on Nickajack Lake to feed on the flying bugs that come out at night.
If you don't have your own kayak you can get one from Outdoor Chattanooga. It is a short paddle over to the cave and the action begins right after sundown. Bring a fishing pole and catch a few bass or bream before sunset. For the best bat view, position yourself on the left side of the cave, when looking into it. The bats fly out along the trees and then dip down to the water on that side. Before it gets dark, paddle out to the tree line and see where the bats drop down to water level to get into the mix.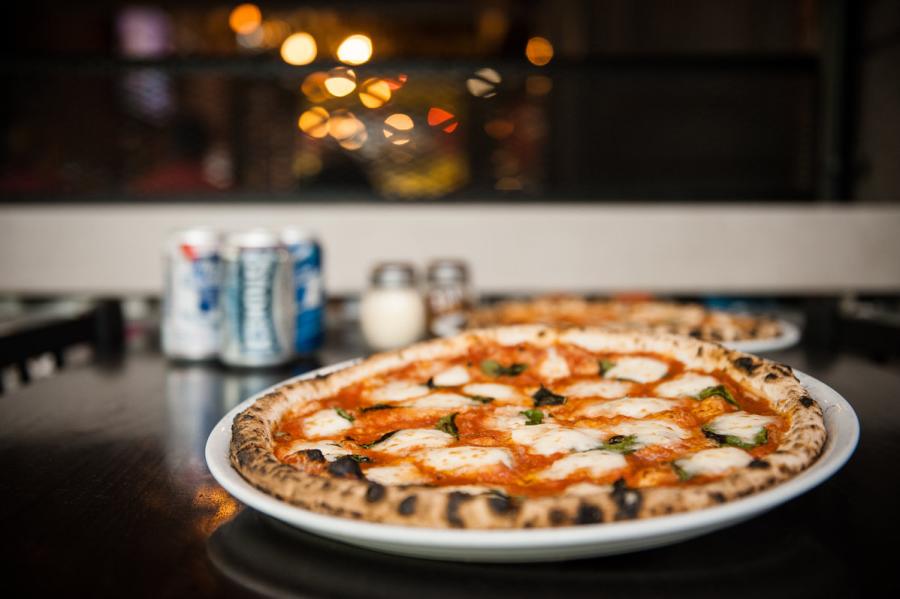 After a day of outdoor fun, we went to our favorite pizza place, Community Pie. With so many pizza options to choose from, ordering by the slice is the way to go so you can try out all the different types you want. We recommend the Super Hero topped with pepperoni, caramelized onions, provolone, meatballs, smoked mozzarella, black olives, Calabrian peppers (proceed with caution) and oregano. Nothing like a big slice of pizza after a long day exploring. 
Whether you want high-action adventure or a more leisure outdoor afternoon, Chattanooga fits the bill. With great restaurants, relaxed atmosphere and true southern hospitality, this city quickly becomes your home away from home.