Spring Break Safari: Trek the Turtle Trail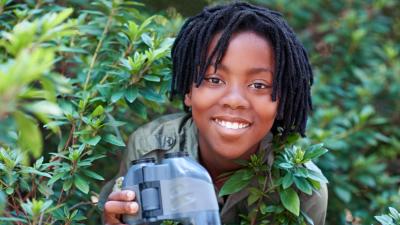 What if you could. . .
. . . follow a tantalizing Turtle Trail at the Tennessee Aquarium to learn how ab-shell-utely fascinating these reptiles are and how they could use your help.
Turtles are some of the oldest animals on Earth. Some can outlive humans and, as a group, they have been around since the dinosaurs. Armed with a trusty trail guide, kids can explore the largest collection of turtles in North America, including an all-new Turtles of the World gallery with a "nursery" full of endangered hatchlings. Aquarium guests will meet plenty of other amazing animals, too, from acrobatic lemurs, fluttering butterflies and pulsating jellyfish to colorful Panther Chameleons, feisty River Otters, stealthy alligators and playful penguins.

DETAILS
Dates available: March 13-April 10, 2020
Free Spring Break Safari Guide: Available at ticketing and building entrances or online (after March 6)
Check the Aquarium's website or mobile app for Daily Animal Programs schedule
IMAX 3D Films: Add Turtle Odyssey 3D, Superpower Dogs 3D or Great Barrier Reef 3D for just $8
Tennessee Aquarium hours: Daily, 10 a.m.-6 p.m.
Go on a Scavenger Hunt at the Tennessee Aquarium!

Website  |  Facebook  |  Twitter  |  Instagram  |  YouTube
1 Broad Street, Chattanooga, TN 37402  |  800-262-0695