Spring Break Safari: Chattanooga Zoo
What if you could. . .
. . . be a Zookeeper at the Chattanooga Zoo and learn about how to take care of animals and their habitats?
Zookeeper
Friday, March 11 - Sunday, April 17, 2022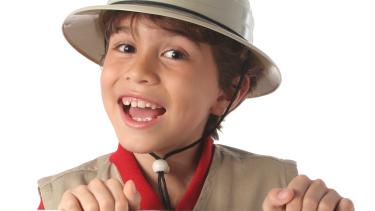 Come observe and learn all about the world around us and the wildest creatures that inhabit it. As you explore the Chattanooga Zoo, you will encounter chimpanzees, giraffes, jaguars, komodo dragons, meerkats, and more! 
Discover what it takes to become a zookeeper through our daily activities and offerings! Learn all about how our zookeepers care for our animals and their habitats through our daily popup keeper chats and animal meet and greets. 
Go behind the scenes to feed, interact, and learn even more about our animals like red pandas and fennec foxes through our WILD Encounters program. Get closer and find out what it's like to observe some of the most exotic animals in the world face-to-face through our giraffe feedings, train rides, and zoo tours. Join us for all the fun and become a Zookeeper for A Day at the Chattanooga Zoo! 
Daily Offerings with Regular Zoo Admission
Pop-up Keeper Chats: Times and locations vary throughout the day.  

Pop-up Animal Meet & Greets: Times and locations vary throughout the day but are available on the website.  
Daily Paid Offerings 
WILD Encounters: Days offered and pricing varies. 

Giraffe Feedings: Days offered and pricing varies. 

Zoo Choo Train Rides: Days offered and pricing varies.  
Details
Guest Safety: Masks are strongly encouraged inside buildings. All WILD Encounter participants will be required to wear masks during their program. 

Hours: 9 a.m. to 5 p.m.  

Tickets: Purchase tickets in advance online here.  
Cost: Adults $12.95-$16.95, Children $9.95-$13.95, Ages 2 and under are free.