Spring Break Safari: Hunter Museum of American Art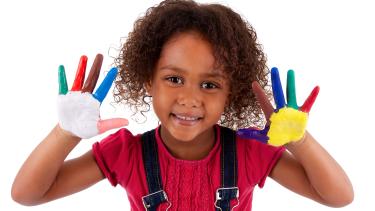 . . . be a Budding Artist and create your own work of art inspired by the exhibitions, collections, and architecture at the Hunter Museum of American Art? 
Start your adventure in the Hunter Museum of American Art's new traveling exhibit – Under Construction: Collage from The Mint Museum. Featuring more than 100 works of art, kids will be inspired to create a wide range of their own works by cutting, tearing and layering paper, fabric, paint, leaves, small toys (action figures!) and so much more. The Hunter Museum is filled with an exciting array of paintings, works on paper, sculptures, photography, mixed media, and contemporary studio glass covering a range of styles and periods.
And then there are the views. Just a few feet away from the entrance on your left, a terrace offers one of most scenic views in the city with the Tennessee River, Walnut Street Bridge, Coolidge Park, Maclellan Island, Lookout Mountain and more spread out before you.
The current and upcoming exhibits at the Hunter Museum of American Art:
Under Construction: Collage From The Mint Museum (Now – April 18, 2021)
Depicting The Invisible (Now – Dec. 6, 2021)
Ashley V. Blalock: Bridging The Hunter (Now – Jan. 16, 2022)
Baggs Mckelvey: Indigo (Now – Feb. 28, 2022)
Power, Passion & Pose: Photographs By Ken Browar And Deborah Ory (May 21 – Sept. 6, 2021)
Mediterranea: American Art From The Graham D. Williford Collection (Sept. 24, 2021–Jan. 9, 2022)
Lalla Essaydi (Sept. 24, 2021 – Jan. 9, 2022) 
DETAILS
PPE: Masks are required inside any buildings and anywhere physical distancing cannot be maintained.
Tickets: Date-specific tickets must purchased online prior to visit.
Cost: $20 per adult; $18 seniors; 17 and under free (with adult admission); free to members.
Hours: Mon./Fri./Sat., 10 a.m.-5 p.m.; Tues./Wed., Closed; Thurs., 10 a.m.-8 p.m.; Sun., Noon-5 p.m.