Spring Break Safari: Hunter Museum of American Art
. . . be a Budding Artist and create your own work of art inspired by the exhibitions, collections, and architecture at the Hunter Museum of American Art? 
Budding Artist
Friday, March 11 - Sunday, April 17, 2022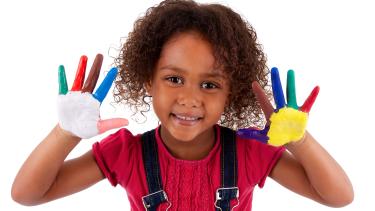 The Hunter Museum is filled with an exciting array of paintings, works on paper, sculptures, photography, mixed media, and contemporary studio glass covering a range of styles and periods.
And then there are the views. Just a few feet away from the entrance on your left, a terrace offers one of the most scenic views in the city with the Tennessee River, Walnut Street Bridge, Coolidge Park, Maclellan Island, Lookout Mountain, and more spread out before you.
Current and upcoming exhibits at the Hunter Museum of American Art:
Beyond the Frame: Celebrating 70 Years of Collecting (Now-May 1, 2022) 

Is It Real? (Now-June 6, 2022) 
Ashley V. Blalock: Bridging The Hunter (Now-July 11, 2022) 

Baggs McKelvey: Indigo (Now-July 31, 2022) 

Enchanted: A History of Fantasy Illustration (May 20-Sept. 5, 2022) 

Memories & Inspiration: The Kerry and C. Betty Davis Collection of African American Art (Sept. 30, 2022-Jan. 8, 2023) 
Details
Guest Safety: Masks are required for all guests over the age of 5 

Hours: Monday, Wednesday, Friday-Saturday 10 a.m. to 5 p.m., Thursday 10 a.m. to 8 p.m., Sunday Noon to 5 p.m.  

Tickets: Purchase tickets in advance online here. Discount tickets are available for educators, veterans and active-duty military, and EBT Cardholders.  

Cost: $20 Adults, $18 Seniors, Ages 17 and under are free.