Spring Break Safari: Tennessee Aquarium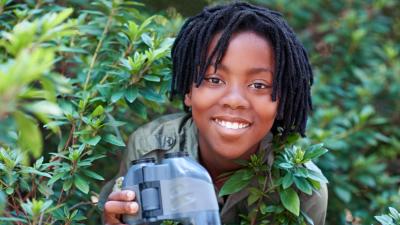 What if you could. . . 
. . . be a Global Explorer at the Tennessee Aquarium and meet animals from every continent including African Dwarf Crocodiles, Antarctic Gentoo Penguins, South American Electric Eels and many more? 
Why settle for a single Spring Break destination? The Tennessee Aquarium's Global Passport program offers a bona fide globe-trot without leaving the Chattanooga Riverfront! 
Armed with a print-at-home "passport," visitors will meet animals from every continent under the iconic glass peaks of the River Journey and Ocean Journey buildings. Using their smarts — and a newly enhanced phone app — they'll learn fun facts about fantastic creatures from around the world, including African Dwarf Crocodiles, Antarctic Gentoo Penguins, North American River Otters, Australian Snake-necked Turtles, South American Electric Eels and many others.  
Their trek will also bring them to the new Turtles of the World gallery, home to dozens of adorable hatchlings, and under the canopy of Lemur Forest, where a pair of charismatic Red-collared Brown Lemurs recently took up residence.  
After picking up a sticker "passport stamp" to commemorate their visit, travelers can cross the street to the IMAX 3D Theater to see Into America's Wild 3D, a new film celebrating how wild places can satisfy our lust for adventure while also teaching us more about ourselves.
DETAILS
PPE: Masks are required for guests over the age of 5 inside any buildings and anywhere physical distancing cannot be maintained.
Tickets: Timed Tickets are required for all visitors and can be purchased online prior to visit.
Hours: Friday, March 12th through Thursday, April 1, 9 a.m.-6 p.m.; Friday, April 2nd through Sunday, April 11th, 8 a.m.-6 p.m.
Availability: The Global Passport Program is the key "new" attraction that will be taking place during the dates of Spring Break, but the program is actually going to be going year-round. Each month, we'll be changing the continent we're featuring. The continent for March will be North America but will change to South America in April.