Chattanooga's Top 14 Summer Adventures
There's so much to love about Chattanooga. We've picked the Top 14 Summer Adventures to make planning a summer vacation in Chattanooga easy.
Look for the (NEW!) tag to see what's opened since your last summer in the Scenic City, and visit What's New to see even more additions, including new restaurants.
NOTE: Double-check the website or social media of individual businesses for operating hours and new safety guidelines. Opening dates are noted where known.
1) ENCOUNTER CREATURES: TURTLES, GIRAFFES, RED WOLVES & GNOMES
Come face-to-face with turtles at the Turtle Trail Exhibit (NEW!) as well as thousands of other animals at the Tennessee Aquarium; meet the giraffes (NEW!) at the Chattanooga Zoo; spy the wolf pups (NEW!) in the Red Wolf Sanctuary at the Chattanooga Nature Center and Arboretum; venture high atop Lookout Mountain, just six miles from downtown, and search for the famous gnomes along the garden trails at Rock City.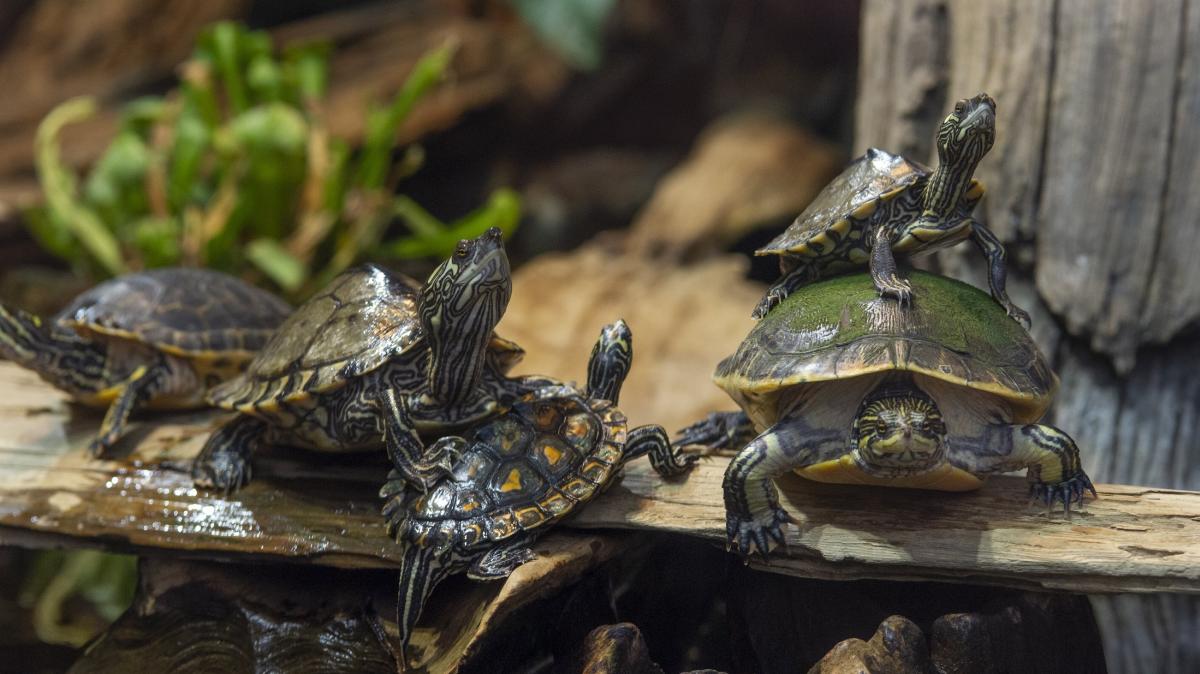 2) CRUISE OR PADDLE THE TENNESSEE RIVER
Float the Tennessee River and relax on a lunch, dinner or sightseeing cruise aboard the Southern Belle Riverboat; tour the city and river on Chattanooga Ducks, an authentic WWII amphibious landing craft; reserve a trip with Scenic City Fishing Charters; or rent your own kayak or paddleboard at L2 Outside or at River Drifters and enjoy lunch at their restaurant when you get off the water.
3) ESCAPE UNDERGROUND TO BEAT THE HEAT
In the heart of summer, we're all looking for places to cool off. Try delving 260 feet below ground to a nice 60 degrees while you discover the 145-foot Ruby Falls (the tallest and deepest underground waterfall open to the public in the U.S.); take a kayak, paddleboard or canoe into Nickajack Cave; or camp and explore Raccoon Mountain Caverns.
4) SPLASH AROUND
Run, jump, slide, bounce and splash at NoogaSplash, an inflatable, on-the-water obstacle course coming to Chester Frost Park (NEW!) or try out the thrilling Winnie 500 racing slides at Lake Winnepesaukah's SoakYa! water park (opening June 20). Chase waterfalls with Experience Chattanooga, which provides guided hikes and professional photography at scenic stops like Lula Lake. Back in town, jump into the interactive water fountains in Coolidge Park.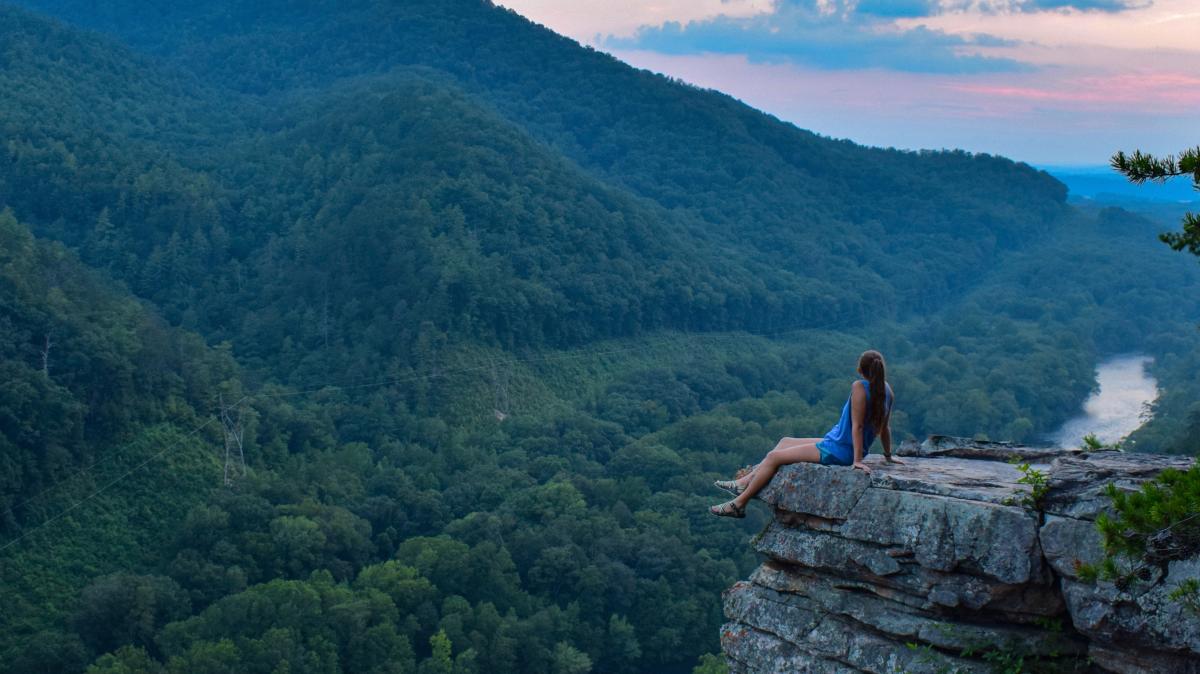 5) INDULGE YOUR INNER FOODIE
Chattanooga's chefs are constantly raising their craft with their culinary creations, taking flavors and textures to the next level and using the freshest ingredients from around the Tennessee Valley. Enjoy a special night out with fine dining at St. John's, The Meeting Place or Back Inn Café. For other gastronomic delights, visit Alleia, Flying Squirrel, Old Gilman Grill or STIR. Have fun outside at State of Confusion, Universal Joint and Parkway Pourhouse or dine by the water at Scottie's on the River, Boathouse Rotisserie & Raw Bar or the Whiskey Thief rooftop. Take a tour and then enjoy a taste of the South at the Chattanooga Whiskey Experimental Distillery or Gate 11 Distillery located at the Chattanooga Choo Choo.
6) EARN BRAGGING RIGHTS
Your friends will be jealous when you tell them about the incredible adventures you had in Chattanooga! Soar 2,000 feet above the Tennessee Valley at the Lookout Mountain Hang Gliding Park; take the highest daily jump in the south from 18,000 feet with the Chattanooga Skydiving Company; ride the (NEW!) air-conditioned cars up Lookout Mountain Incline Railway, one of nation's steepest passenger railways at a 72.7 percent grade; or head to the Ocoee River for whitewater rafting in up to Class IV rapids; find out if you have what it takes to break free at Escape Experience or Quest 2 Escape; or survive a chilling adventure with Chattanooga Ghost Tours.
7) EXPERIENCE OUR LIVE MUSIC & CULTURE
Check out live music over dinner and drinks at one of Chattanooga's restaurants that offers weekly live music. Strut down MLK Boulevard, where the Empress of Blues got her start and visit her namesake, the Bessie Smith Cultural Center. Dance along Frazier Avenue on the NorthShore by following the bronze musical footsteps embedded in the sidewalk.
8) PLAY GAMES
While some organized sporting events like Chattanooga Lookouts, Chattanooga Football Club and Chattanooga Red Wolves Soccer Club are on hold due to the worldwide pandemic, a day of play is still on! Try Adventure Sports Innovation, which offers 22 unique adventures like a hydrofoil surfboard (NEW!), a tandem Swincar (NEW!), pedaling water bikes, e-unicycling and VR Hang gliding; practice your swing at Top Golf Chattanooga (NEW! Expected Summer 2020); don a superhero cape to tour the Scenic City with Chattanooga Segway Tours; or watch some elite athletes at the IRONMAN Chattanooga in August (70.3 distance) and September (140.6).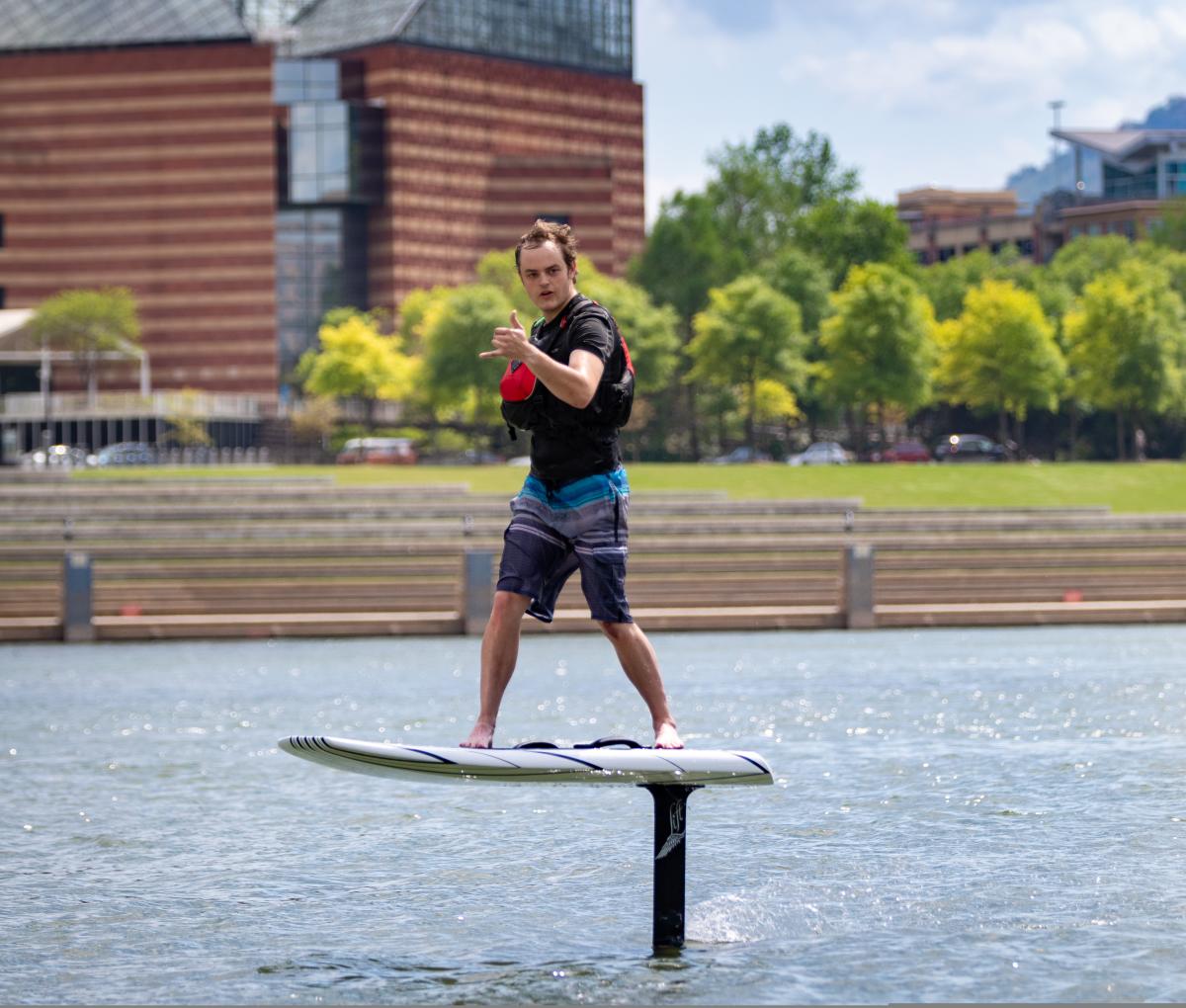 9) CLIMB YOUR WAY TO THE TOP
Calling all adventure seekers and outdoor fanatics! Reach new heights as you climb more than 30,000 square feet of walls and boulders at High Point Climbing & Fitness; gear up and find your way through the hundreds of miles of cliffs, crags and rock walls that surround Chattanooga; or try a new challenge at the High Point ZIP Adventure at Ruby Falls, where you can climb a 40-foot tall tower and navigate 700 feet of zip lines!
10) LIVE OUR HISTORY & HERITAGE
Step aboard a moving train at the Tennessee Valley Railroad Museum, Tennessee's only regularly scheduled, full-sized train ride; learn how the tow truck was invented in Chattanooga at the International Towing & Recovery Museum; visit the nation's oldest and largest military park, Chickamauga-Chattanooga National Military Park; discover how Chattanooga is the birthplace of the nation's highest honor at the Charles H. Coolidge National Medal of Honor Heritage Center (NEW!); and explore our Native American history at The Passage (an artistic tribute to the start of the Trail of Tears with walkable water features) and walk Blue Blazes Trail at Moccasin Bend (an archaeological district documenting 12,000 years of human life).
11) OPT OUTSIDE FOR HIKING, BIKING & MORE
Voted twice as "Best Town Ever" by Outside magazine, Chattanooga's outdoor opportunities will amaze you. The city is surrounded by mountains, rivers and lakes, which offer plenty of world-class rock climbing, bouldering, hiking, mountain biking and more. For more leisure activities, explore the 13-mile Tennessee Riverpark on foot or by bike using the Bike Chattanooga system, play Frisbee in Coolidge Park, slide down "cardboard hill" in Renaissance Park or picnic and hike at Enterprise South Nature Park.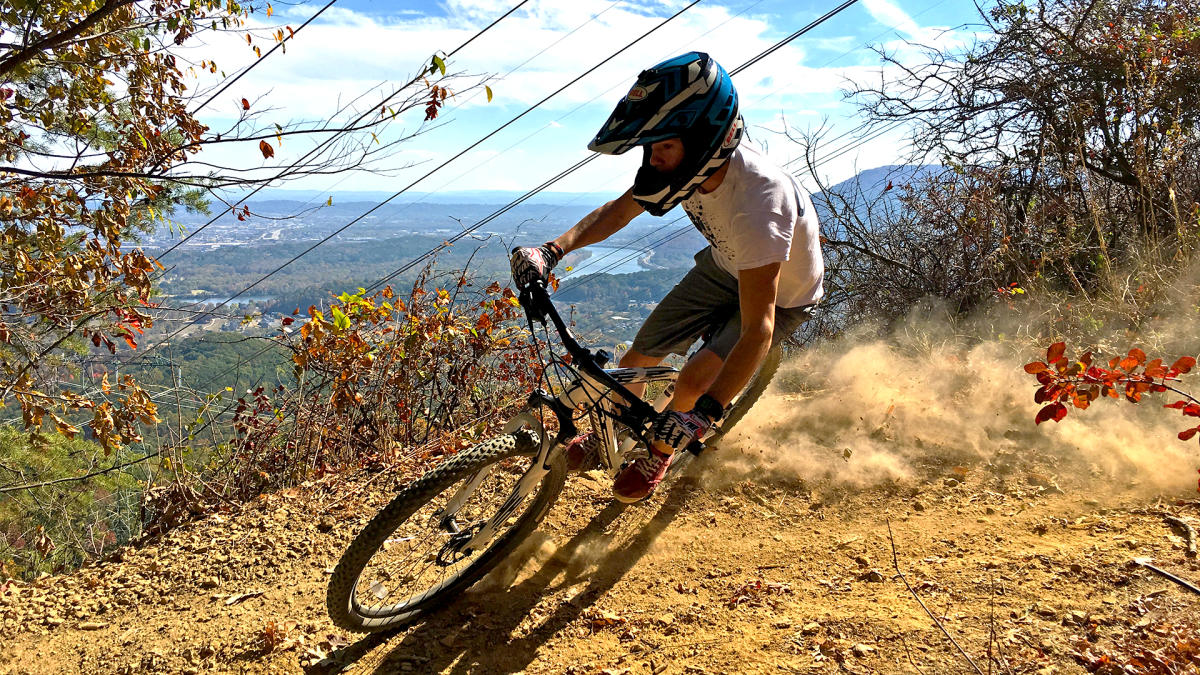 12) SHOP BOUTIQUES, ARTISANS & TREASURES
Shop for Chattanooga-only hand-made products, art and food at the Chattanooga Market (Sundays) or at the River Market (Saturdays). Explore the NorthShore District where you'll find an eclectic mix of shops and restaurants; Warehouse Row with a collection of retail featuring distinctive artisanal goods, boutiques and restaurants; and Hamilton Place, one of Tennessee's largest shopping complex with more than 200 shops and eateries.
13) COOL OFF WITH COOL MUSEUMS
Beat the heat inside and explore the South's largest collection of American art at the Hunter Museum of American Art; discover incredible local creations at numerous Chattanooga art galleries from hand-blown glass to jewelry and pottery; and let imagination run wild at the Creative Discovery Museum (opening to members June 22 and everyone June 29).
14) TAKE AN ART WALK
Stroll through the Sculpture Fields at Montague Park featuring large-scale pieces by world-renowned artists; explore the Bluff View Art District's outdoor Sculpture Garden, bakery, restaurants and B&B; walk around the city block containing the massive M.L. King Mural and view the sculptures next door on the lawn of the Bessie Smith Cultural Center; or build your own art walk by hunting down the sculptures on Main Street in the Southside or along the Tennessee Riverwalk.