Partner Extranet Information
If you're a Chattanooga Tourism Co. partner and need to set up a Partner Extranet account, email Tracey Williams.
How to Login to the Partner Extranet
If you have not received your login credentials yet, you will shortly. Below is the screen you will see when you receive your login information. If you already have an extranet account but forgot your password, click "Forgot Password?" to reset your password.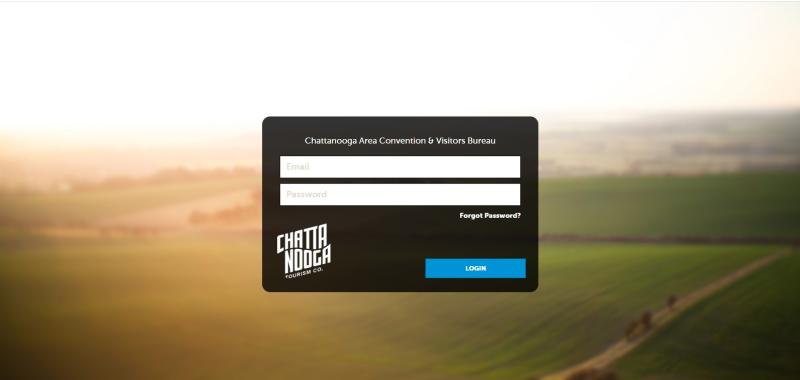 Partner Extranet Benefits
After you log in, you'll see your Partner Extranet Dashboard (pictured below).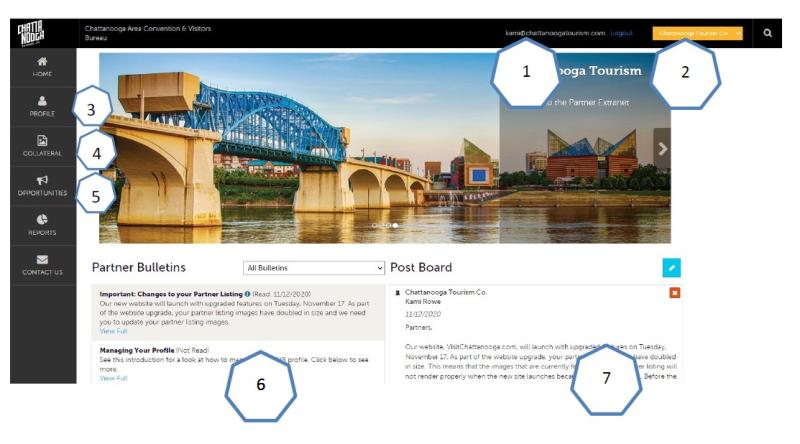 From the Partner Extranet Dashboard, you can:
Update your Chattanooga Tourism Co. Profile (3)
Update Collateral (4)

Submit Events
Add Coupons

Review RFPs, Media Leads and Service Requests (Hotels & Restaurants only) (5)
Review Partner Bulletins from Chattanooga Tourism Co. (6)
Connect with other industry partners via the Post Board (7)
If you need additional assistance regarding the Partner Extranet, please email Tracey Williams.