What's New in Chattanooga, Tennessee: 2019-2020
The Chattanooga area is continuously growing and boasts many new experiences and places to stay, eat, drink, and explore. There's never been a better time to visit the city New York Times names one of the "52 Places to Visit in the World" and TripAdvisor says is one of the "7 Rising U.S. Cities That Should be on your 2019 Travel Bucket List."
ATTRACTIONS
The Charles H. Coolidge National Medal of Honor Heritage Center offers immersive exhibits that tell the story of the birthplace of the nation's highest military honor.
Topgolf is a premier entertainment and event venue in East Ridge offering fun point-scoring golf games for all skills levels, upscale bar food and drinks, and music. (Expected Spring or Summer 2020)
Dave & Buster's is a 30,000 square feet entertainment center at Hamilton Place, featuring a restaurant, sports bar and hundreds of arcade games. (Opening March 16, 2020) 
Local indie record label Yellow Racket Records plans to open a 2,000 square foot record store that will carry new and used vinyl records from independent and major labels as well as music merchandise. (Opening 2020) 
Chattanooga Red Wolves, the community's new soccer team, broke ground on a $125 million stadium and mixed-use development in East Ridge that include a hotel, apartments, shopping, and more. The complex will be the first, and only professional, soccer-specific stadium in the region. Opening 2020.
Experience Chattanooga offers specially curated outdoor adventures that showcase the natural beauty of Tennessee and the local tastes of Chattanooga. 
Naughty Cat Cafe is Chattanooga's first and only cat cafe from co-owners Whitney and Heath, who are fueled by a desire to help cats find their forever home and educate people on the importance of spay and neuter. 
NoogaSplash at Chester Frost is an inflatable, on-the-water obstacle course with places to run, jump. slide, bounce and splash for all ages. (Opening 2020) 
Adventure Sports Innovation brings the latest inventions and innovations for outdoor experiences on water, land, and even through virtual reality opportunities. North Shore District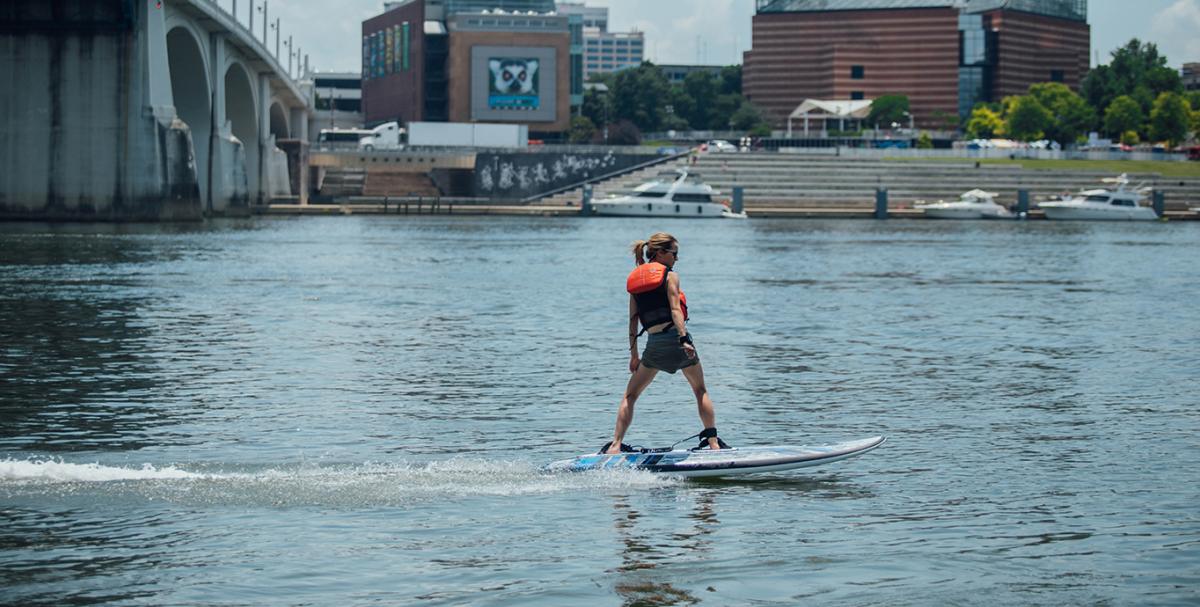 Civil Axe Throwing is exactly what it sounds like. Enjoy an hour of fun in one of the axe-throwing lanes as you learn to hit the target with skillful axe throws. Downtown District
Valkyrie Axe Throwing invites guests to experience Valhalla on Earth, the great hall in Norse mythology where heroes slain in battle are received. Take your turn by throwing an axe or sipping brews at the Viking ship bar. Southside District 
Classic Arcade and Pinball Museum is an interactive museum featuring aisles of pinball machines and memorabilia, including some items dating all the way back to the 1940's. Downtown District
Scenic City Fishing Charters recently added 6 new guides providing even more access to people wanting to get outdoors and experience some of the best bass fishing in the country. Chickamauga Lake
FreightWaves is opening a 10,000 sq ft trucking Haul of Fame that will highlight well-known companies from the Golden Age of Trucking and showcase thousands of diecast trucks, truck-driving simulator, and much more. Downtown District
Passageways 2.0 at Cooper's Alley is the newest alley installation which has been transformed by a continuous, large scale sculpture flowing through the alley creating spaces for live music, happy hour, movie screenings, and more. Downtown District
Miller Park completed a $10 million renovation which included elevating the park to street level and then adding additional green space, climbable rock structures, street space for food trucks, and a stage. Downtown District

River Drifters Chattanooga offers kayak and SUP rentals with direct access to the Tennessee River as well as an onsite restaurant. Signal Mountain 
Ruby Falls completed a $20 million expansion featuring a new entrance, self-service kiosks, accessible Blue Heron Overlook, gift shop, Village Plaza, 40+ LEED strategies including solar panels, lighting, an 8,000-gallon rainwater collection system, and more. Lookout Mountain
Escape Experience Chattanooga opened a Runaway Train Transport escape room inside a train car. With help from Tennessee Valley Railroad Museum, the inside mimics the sights, sounds, and feel of being inside of an out-of-control train. Southside District
The Signal is a music venue located in an industrial-chic warehouse with a standing room capacity of 1,300. They have already hosted artists such as Corey Smith, George Clinton & the Parliament Funkadelic, X Ambassadors, and more. Southside District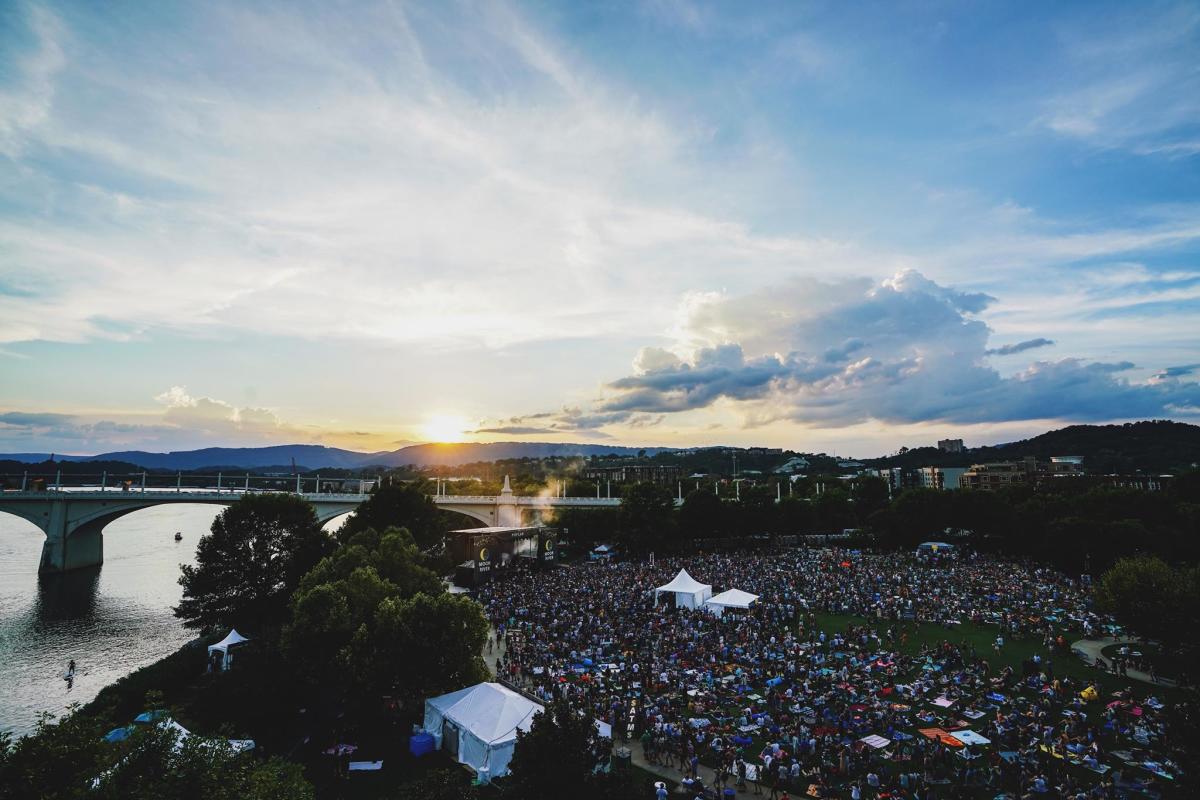 FESTIVALS & EVENTS
Moon River Music Festival (Sept. 12-13, 2020), a 2-day festival created in 2014 by musician Drew Holcomb in Memphis, TN, moved to Chattanooga in 2018 and featured 20 national acts, local food/beverage vendors, The Avett Brothers, The Head and The Heart, Drew Holcomb and The Neighbors, and more. North Shore District
Chattanooga MotorCar Festival (Postponed to Oct. 15-17, 2021), the inaugural 3-day festival drives into downtown Chattanooga for a legendary motorcar experience. The family-friendly weekend will showcase a time trial along the riverfront between the bridges, a juried exhibit of vintage and historic cars and a thrilling rally ride through the countryside of the Tennessee Valley. Downtown District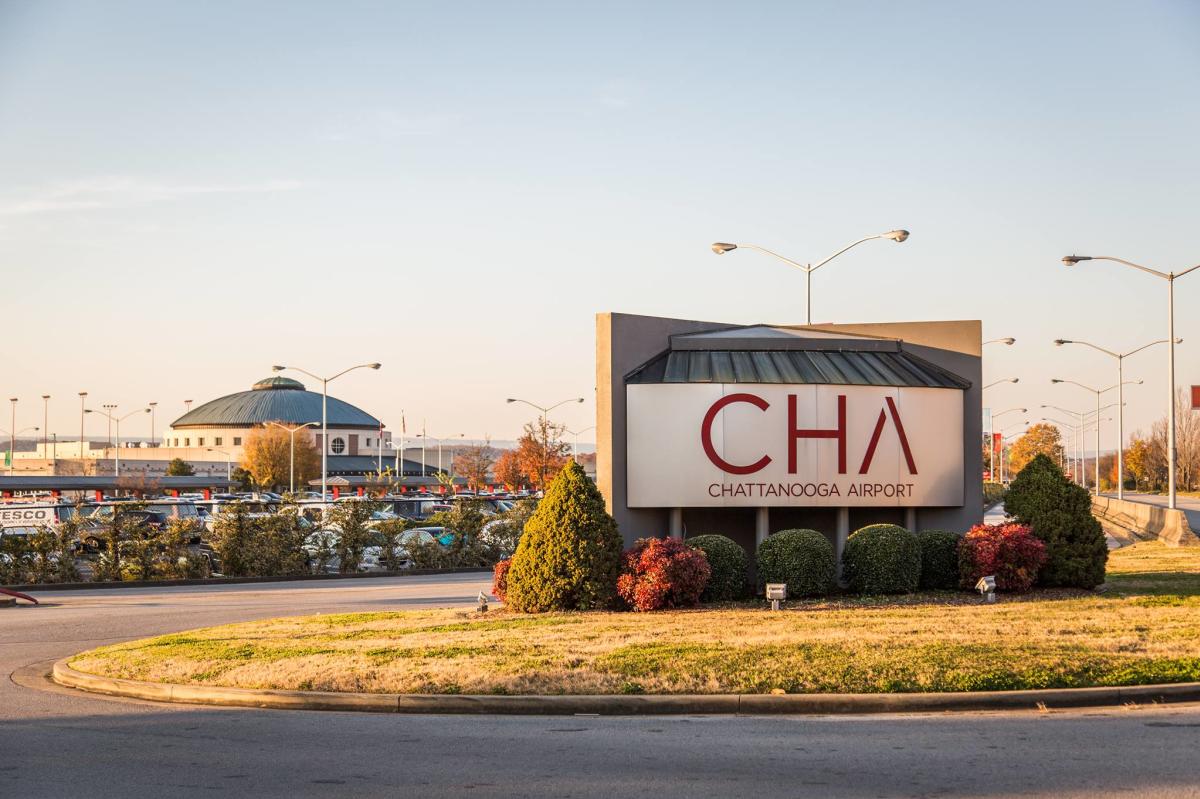 TRANSPORTATION/TOURS
The Chattanooga Airport added several new flights in 2018-2019: American Airlines added a direct flight to Philadelphia and a 3rd round-trip flight to Dallas/Fort Worth, while Delta added a daily direct flight to NYC/LaGuardia.
ChattyWagon offers free rides downtown in an eco-friendly electric car. Rides are requested on-demand through the ChattyWagon app. The transportation service helps connect people to the community, nightlife, adventure, food and lifestyle of Chattanooga.
Nooga Shuttles offers trips to/from airports in Nashville, Knoxville, Atlanta, Birmingham, and Huntsville as well as transportation to meetings, restaurants, events, and more while in Chattanooga.
Chattanooga Tennesseer offers 60-minute tours in an open-top conversion van. Van can be booked for private events. Regular tours are Fridays and Saturdays, March-Nov.
Chatt Taste showcases the transformation of dining and local businesses in downtown Chattanooga through guided food tours including the West Village Signature Tour, Taco Tuesday Tour and Art & Southern Culture Tour. Transportation and a Chattanooga Ambassador are included in each tour, which visits 3-4 restaurants.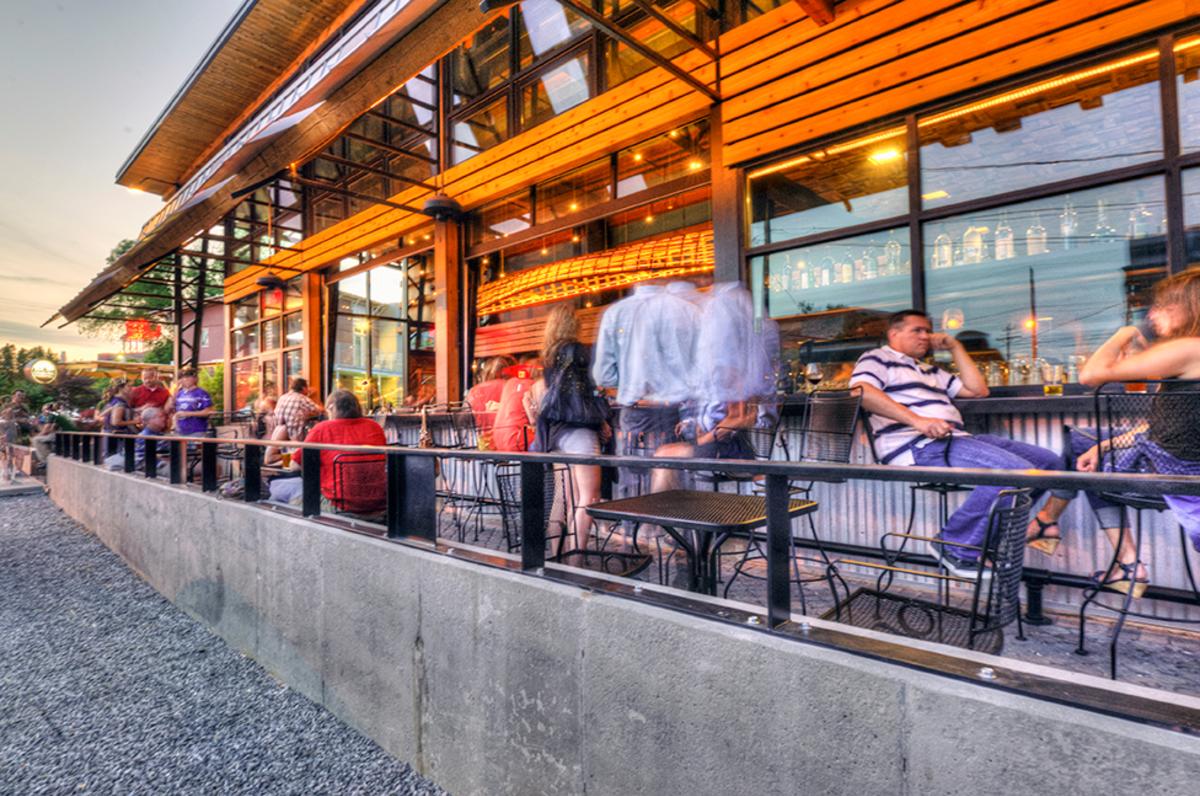 ACCOLADES AND UPDATES
FOOD AND DRINK
Restaurants
Breweries & Distilleries
Coffee Shops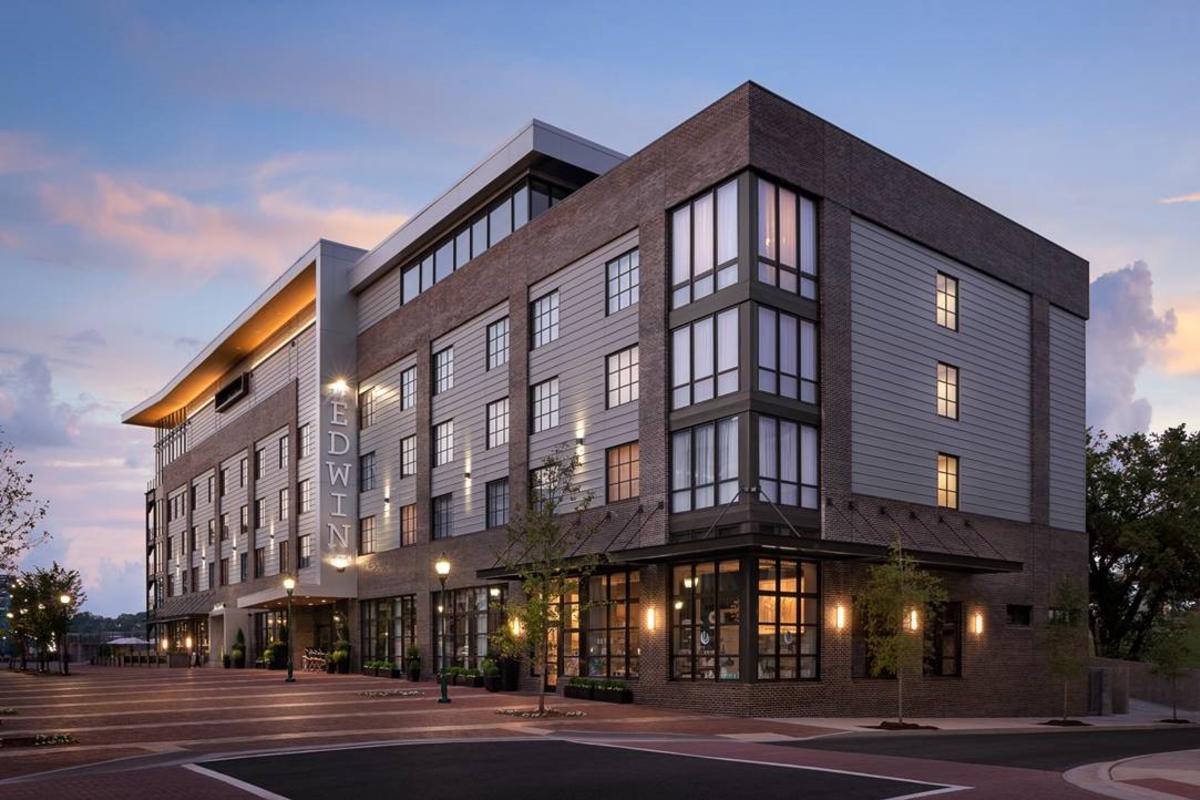 ACCOMMODATIONS & MEETING VENUES
Opening in 2020
Opening/Transforming in 2021
Opening in 2022
Recently Opened