Escaping holiday to-do lists with some much-needed downtime surrounded by miracles of nature isn't just a daydream. Luckily there's a perfect spot where holiday wishes come true just a few minutes from downtown Chattanooga. Head to the mountains, or in this case, deep inside Lookout Mountain to discover the wonder of nature and adventure at Ruby Falls.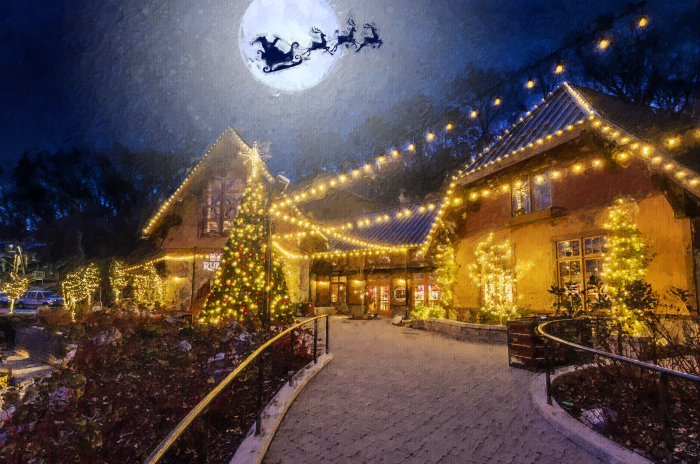 Recharge and Reconnect
It's impossible to imagine a more perfect backdrop to recharge and reconnect than the country's tallest and deepest underground waterfall open to the public. The holiday season kicks off at Ruby Falls right after Thanksgiving, on November 26, and continues through December. Visiting Ruby Falls during the holidays is truly bucket-list-worthy!
The holidays are all about making happy memories and spending time with the people you love.  Classic holiday decorations and activities make Ruby Falls especially festive this time of year.  Take the entire family on a guided walking tour through the Ruby Falls cavern to the gorgeous underground waterfall and swoon at the sweeping views of the Cumberland Plateau from scenic overlooks.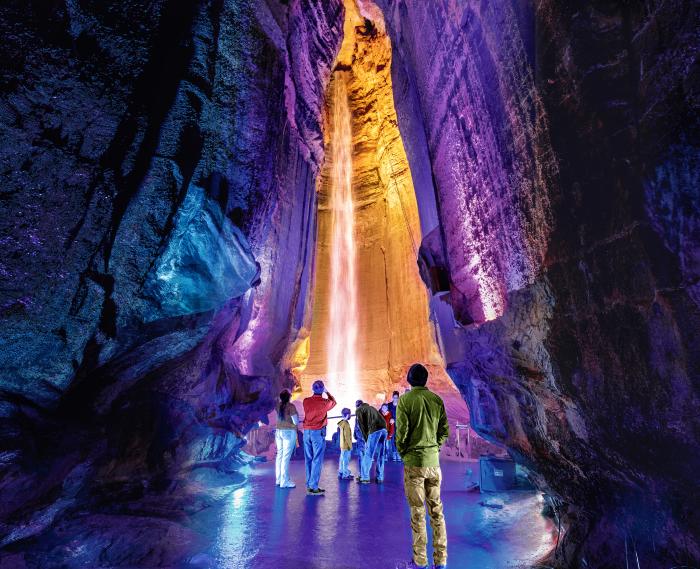 Reserving Tickets in Advance is Easy
Planning is blissfully easy and stress-free with timed-entry tour tickets. Tickets are sold only online. For the best availability, buy your tickets at least several days in advance at rubyfalls.com. Ruby Falls is open daily in December, except December 25.  
An evening visit is especially magical thanks to a captivating view of the valley's twinkling lights and the gentle glow from a 38-foot Christmas tree on Ruby Falls Village Plaza surrounded by classic white lights in the landscaping. Fortunately, no matter what time of day you visit or the winter weather forecast, the cave's 60-degree year-round temperature is nice and cozy. Plan to spend 2- 3 hours to enjoy all the sights and activities Ruby Falls offers.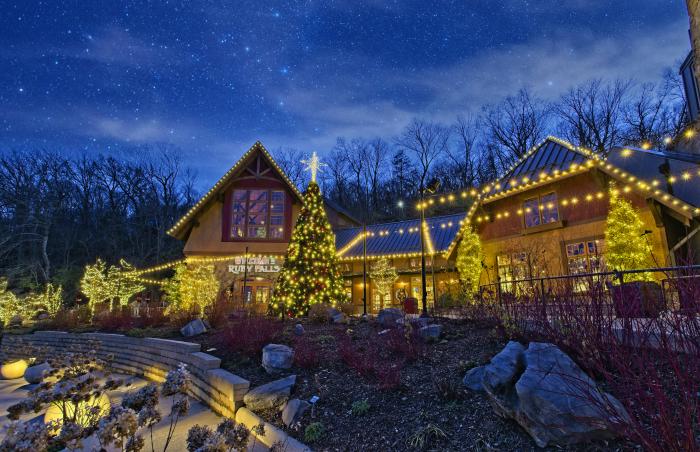 Forest of Wishes
On your way to the glass-front elevator that descends 260-feet into the limestone mountain, make a stop at the Forest of Wishes in the historic Ruby Falls Castle.  Share the tradition of writing your holiday wish on an ornament to hang in the Forest of Wishes.  Little ones can write a letter to Santa or on select days even tell him in person what's on their list and have a professional photo taken with St. Nick.
In case you haven't quite finished your holiday shopping, the Village Gift Shop has gifts you won't find anywhere else, as well as keepsakes for all ages.  The shop is known for its spectacular selection of agates, geodes, and crystal cathedrals.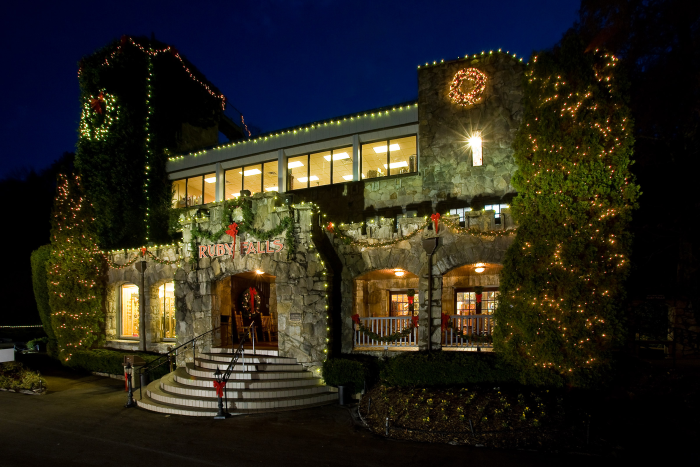 Return to a Simpler Time
Ruby Falls is an escape from the ordinary and a hidden gem surrounded by exceptional natural beauty. The mountain attraction is especially delightful this time of year whether you make memories on a guided Cave Walk to the Waterfall, take an after-hours Lantern Tour, have a picture-perfect Santa visit, or experience the endless view from atop historic Lookout Mountain Tower.  
Whatever you decide to do during your holiday visit, be sure to slow down and pause on the picturesque front porch of the Ruby Falls Castle to savor the moment, just like folks have done since 1929.