Submit Event
Thank you for taking the time to submit an event to our calendar. Chattanooga Tourism Co. Calendar listed events are viewed a combined 800,000+ times per year, so it is a great way to get attendance at your event. You will get the best exposure if you include a properly-sized image and event description.

IMAGES: Images must be a minimum of 375 pixels (width) x 275 pixels (height) or larger. Larger images are OK as long as they are approximately the same width to height ratio (4:3). See below for a visual example of a 4:3 aspect ratio. Logos MUST be 375 pixels wide x 275 pixels long when submitted.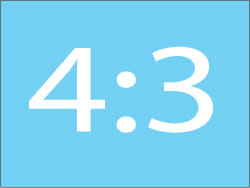 DATE: On the last question, please change from the default of today's date to your actual event start date.
-DISCLAIMER PLEASE READ- 
Posting of events is at the sole discretion of the Chattanooga Tourism Co. and may be removed at any time and for any reason. It may take 5-7 business days for events to be posted, so please submit events as early as possible.
invalid widget [plugins_collections_template_custom_imagebox] [custom_imagebox]