Pretty Damn Awesome: How Chattanooga Earned a Rep as the Best Outdoor City 
Chattanooga local Dawson Wheeler, co-founder of Rock Creek and the Day Fire Podcast, shares a little more about his passion for the outdoors. 
Surrounded By Mountains and the Tennessee River that winds through the heart of downtown, Chattanooga has earned a reputation as one of the best outdoor cities in the nation. In fact, Outside magazine has named Chattanooga the "Best Town Ever" twice and one of the 24 Best Mountain Towns in the U.S. for 2022. 
What is so impressive about Chattanooga's outdoor opportunities? 
The awe-inspiring views from places such as Edwards Point, Snooper's and Sunset Rock, Stringer's Ridge, and the Walnut Street Bridge. The 100+ trails to hike and bike, miles of rocks to climb, creeks and rivers to paddle, lakes for deep water soloing, caves to explore, and open air to soar - all within 10 minutes to an hour's drive of downtown.  
Local outdoor enthusiast Dawson Wheeler sums it up nicely, "Chattanooga is freaking beautiful."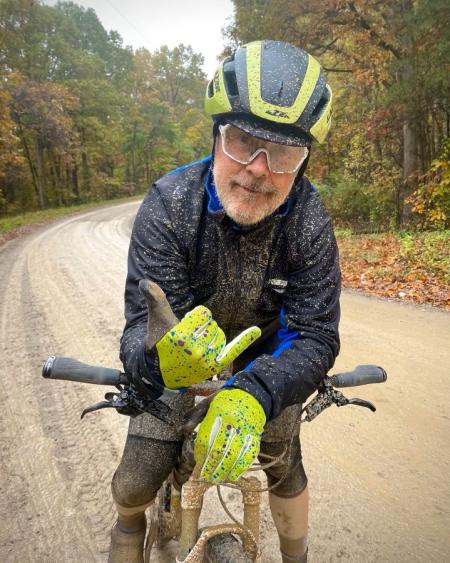 Beginnings
Wheeler has long been one of Chattanooga's biggest outdoor advocates. Growing up in a small town not far from Chattanooga, his family spent a lot of time outside hiking, biking, fishing, camping, and playing sports. By a young age, they had been to every U.S. state except Alaska and Hawaii.  
From the age of 13, Wheeler dreamed of working in the outdoor industry. After college, he moved back to Chattanooga and got his first job at Reflection Riding Arboretum & Nature Center as the groundskeeper, drawing him closer to his dream. When the opportunity came up, Wheeler and fellow Baylor-Alum Marvin Webb, started Rock/Creek outdoor gear and outfitter in 1987. They later sold the company in 2017. 
"I jumped at the chance to start Rock/Creek and share my passion for the outdoors with the community. Chattanooga is fortunate to be surrounded by a wealth of natural resources that offer some of the best and most diverse recreation in the country. We wanted to help prepare people to get outside and enjoy the endless beauty in the region," he said. 
At that time, people had always been drawn to Chattanooga for the outdoors but there was not much else to do in downtown or the outlying areas. When the Tennessee Aquarium opened in 1992, it drove the revitalization of downtown resulting in many new dining, entertainment, and accommodation options. People no longer had to stay in larger cities and drive hours to access the outdoors, then drive hours back. The proximity of downtown to the outdoors, paired with a vibrant downtown, quickly made Chattanooga the outdoor basecamp of the South. 
"Chattanooga's growth has been phenomenal to see over the years," he said. "I travel a lot and have found that few mountain towns have access to the type of amenities we do. My perfect outdoor adventure is spending all day mountain biking the Five Points Trail System or road biking in the Sequatchie Valley followed by a burger or burrito close by. The beauty of Chattanooga is no matter your activity, it can be done minutes from downtown. You can enjoy the great outdoors for however long and then quickly transition to food, job or family." Wheeler takes full advantage of daylight, spending as much time outside as possible doing what he loves the most - hiking, camping and biking on gravel, road and dirt.
Conservation
Access and trail maintenance to waterfalls, scenic overlooks and rivers does not happen on its own; it takes passionate individuals and organizations focused on preserving these natural resources. Chattanoogans have more ways to get outside due to the efforts of SORBA, Tennessee River Gorge Trust, Lookout Mountain Conservancy, Chattanooga Audubon Society, Lula Lake Land Trust, Reflection Riding Arboretum & Nature Center, Land Trust of Tennessee, Cumberland Trail Conference, Tennessee State Parks, and many more. 
The city of Chattanooga and Hamilton County government have worked together to develop and expand the park system and provide better access to the spaces. A few of the larger projects over the past few years include the 20+ mile Tennessee Riverpark that runs adjacent to the river (new expansion opens in 2022); Main Terrain Park, a space combining fitness stations and interactive public art; Sculpture Fields At Montague Park, a 33-acre massive-sized sculpture park; and the 2,800-acre Enterprise South Nature Park, a former ammunition plant transformed into a park. 
"The ongoing work that these organizations do is critical to preserving the area's outdoor spaces. I enjoy serving on several nonprofit boards and support their conservation efforts. It's important to me that we continue working together to provide recreational opportunities to all." 
Getting the Word Out
Wheeler's passion for the outdoors lead him to start the Day Fire Podcast to be able to share stories that inspire people to get outside. A few of the interviews include Marc Hunt, co-founder of Sunburst Adventures - the first outfitter to operate on the Ocoee in TN (ep.138); marathon swimmer Karah Nazor, a biologist, science teacher, and the first Tennessean to swim the English Channel (ep.65); and Derick Lugo, author of "The Unlikely Thru-Hiker," the story of a young black man setting off from the city with an extremely overweight backpack and a willfully can-do attitude (ep.83). Listeners also get advice on gear, wayfinding, where to go, and how to get involved with public land groups.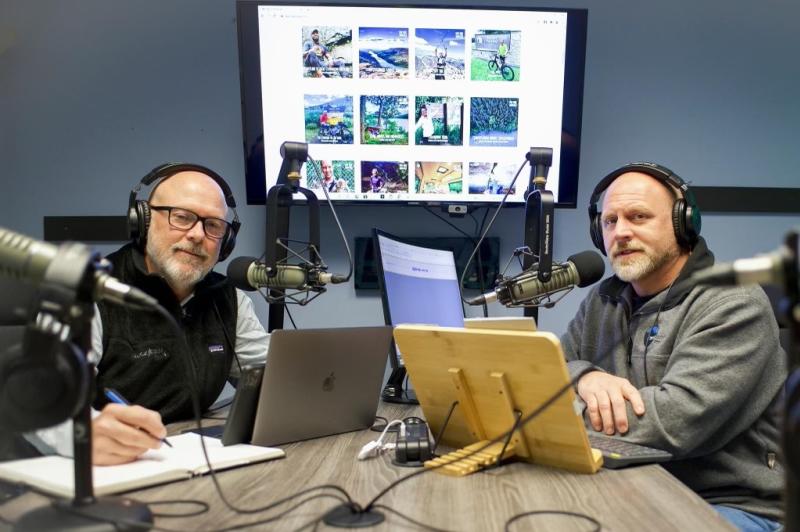 Chattanooga hosts some amazing outdoor events throughout the year including the second largest rowing regatta in the nation, bouldering competitions, a 50K with a 4,400 elevation gain, and two IRONMAN events. [See below for a list of events.] 
"People come from all over to train for, and participate in, our outdoor events. And when they do, they come in early and stay extra days so they can experience our incredible outdoor opportunities. That is pretty damn awesome."  
Now it is time to get outside and immerse yourself in nature!