In Italy, they have pasta. In France, escargot. In the South, it's fried chicken. Should you get a hankering for this regional delicacy in Chattanooga, you're in luck. There are plenty of places to get your crispy chicken fix, with ambiances as varied as their top-secret recipes. From white tablecloths to picnic tables, here are four fried chicken hot spots in Chattanooga.

Bea's Restaurant
4500 Dodds Avenue, 423-867-3618 (Closed Mondays & Tuesdays)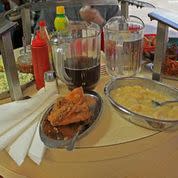 The Scene: Not much has changed in this Southern meat-and-three since opening in 1950. Scattered across the wood-paneled walls are pictures of Ms. Bea, and her grandsons and great-grandsons still run the place today. There are no menus – just grab a seat and watch as your waitress starts piling food on your lazy Susan table. (It's all you can eat, so come hungry).

The Sides: Sides are seasonal and change from day to day, but some of the all-stars include their pinto beans, collards with homemade chow chow, and chicken and dumplings. Every day you're guaranteed cobbler for dessert, with an added bonus of banana pudding on Fridays.

The Bird: Using local vendors, each piece of Bea's chicken is supremely fresh. The recipe and preparation are top secret of course, but guaranteed to be made from scratch using Ms. Bea's original recipe.

Blue Plate
191 Chestnut Street, 423-648-6767 (Closed Monday)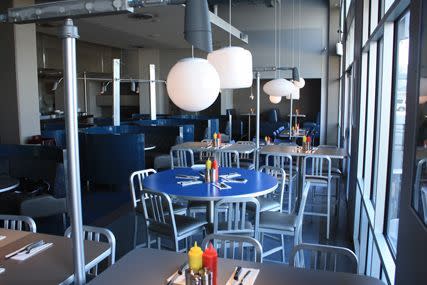 The Scene: This modern-day diner features traditional recipes with a twist – much like its decor. Circular blue booths, sleek stainless chairs and mod lighting elevate the image of the blue plate special. If it's nice outside, be sure to grab a seat on the front patio, which offers beautiful views of the river.

The Sides: Sides are so crave-worthy at this comfort food canteen that some folks opt for a whole plate of them. Some notables include the mac & cheese, made with homemade cheese sauce, and broccoli casserole, mixed with mushrooms, topped with breadcrumbs and mixed cheese and baked to perfection.

The Bird: Blue Plate chicken is soaked in buttermilk, double breaded then fried to order. The double-dredging locks moisture into the meat while offering an extra-crispy exterior.

Public House
1110 Market Street, 423-266-3366 (Closed Sunday)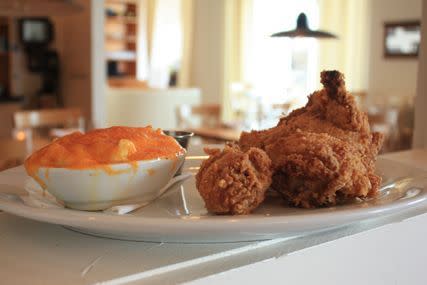 The Scene: This Southern bistro offers traditional fare in a swank setting, with corrugated steel exterior, white board-and-batten interior and blonde wooden accents. The wrap-around front porch overlooking Market Street is popular in pretty weather.

The Sides: It's almost sinful to visit Public House and not order the mac & cheese, but it is allowed. If you must substitute, try the collard greens with Benton's bacon or the stone-ground grits with butter, milk and parmesan cheese.

The Bird: Three words: sweet tea brine. After a bath in this quintessential Southern drink, Public House uses the traditional buttermilk and seasoned flour combo on Springer Mountain Farms chicken to achieve a flavor you must try.