In honor of Hispanic Heritage Month, we spoke with some members of Chattanooga's Latino community to find out what they love about living in Chattanooga. Hear from them about where to eat, what to do, and hidden Chattanooga secrets you should check out.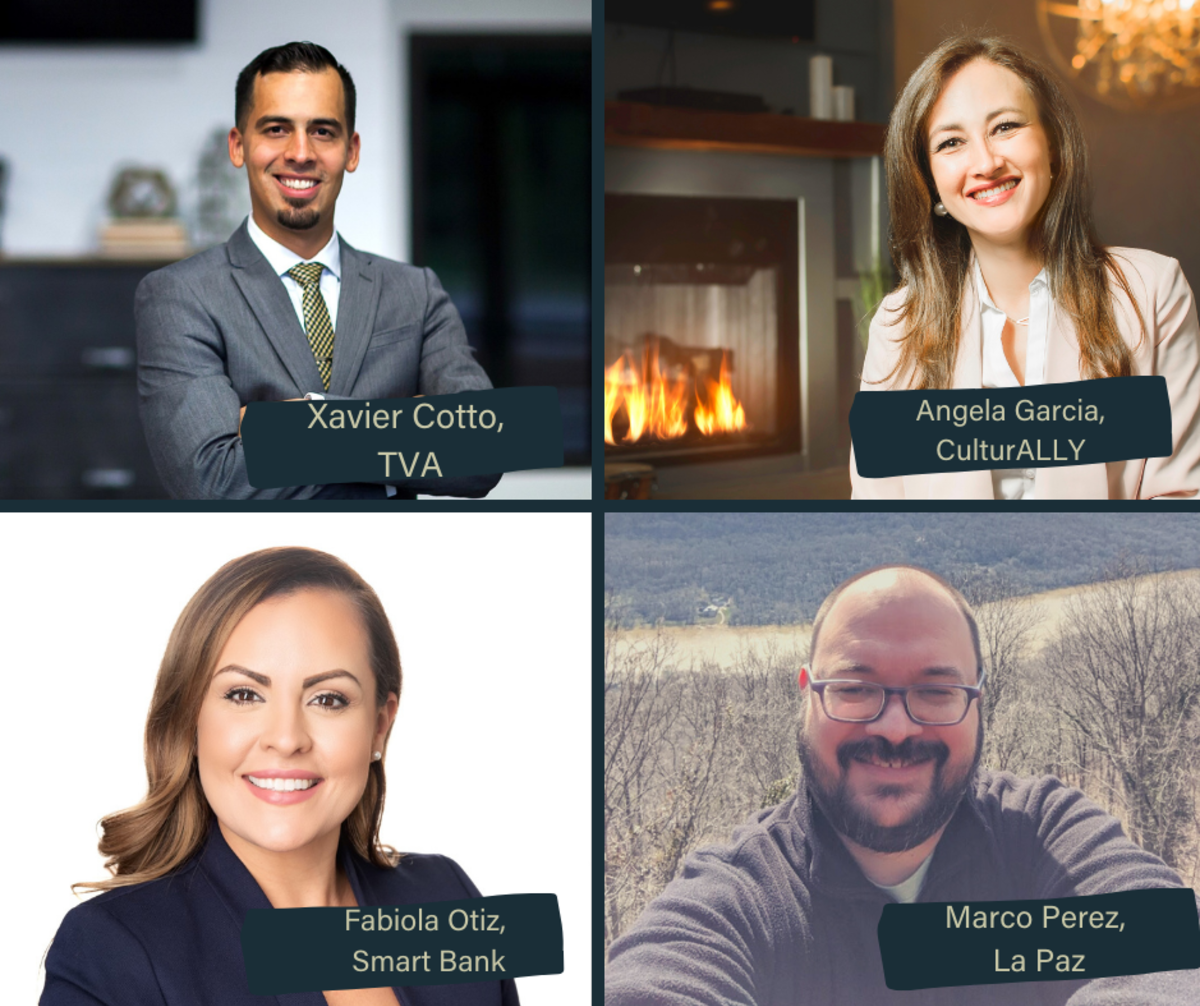 What do you love about Chattanooga?
Marco Perez, La Paz: There are many things that I love. I love how green everything is, almost all year round. I love the weather. We get all four seasons, but none of them are harsh. I love our community. I have always felt embraced by and given a lot of opportunity in this community. I love downtown, the look, the feel, and the river.
Angela Garcia, CulturAlly: Everything about Chattanooga is very colorful.  
Its beautiful scenery. It is a welcoming city for everyone and very diverse, not only for the residents coming from different parts of the world with a booming population, but all races also represented, the workforce and industries developing around the city. You meet lots of people but also get access to plenty of business opportunities. 
It is my home, where my children were born, and where we continue to write our story.
Xavier Cotto, Tennessee Valley Authority:  What I love about Chattanooga is the ease of going out and about and the accessibility to so many different types of activities – from grabbing a fancy dinner downtown, to watching a Lookouts baseball game, chilling at a coffee shop, going on a beautiful hike, or just enjoying a sunny day out on the lake! Easy, nearby, and very enjoyable. 
Fabiola Otiz, Smart Bank: What I love about Chattanooga is having access to so many outdoor activities that are minutes away from home. There are great hiking trails, kayaking, and even a stroll downtown across the Walnut Street bridge captures great views of the city and the Bluff View Art District. The outdoors can be enjoyed many months out of the year. 
What is your favorite local eatery and why?
MP: That's a difficult one for me, because I like food, and I like eating in new and unique places. Our family's go-to is Thai Esan. I really enjoy going to the back of Carniceria Loa, and having their tacos, or their Chipotle Chicken (on Thursdays).
AG: Easy Bistro is my favorite eatery because of its creative cuisine and fresh ingredients. Every dish has a fusion of flavors that combine local and international traditions. It's like being on a culinary trip around the world without leaving Chattanooga. 
XC: My go-to's right now, when I'm craving my rice and beans, are Conga Latin Food and Mayan Kitchen. Conga has been a solid family-run restaurant in town for years, they have some delicious "bandejas" that are basically samplers of heavenly Latino staples. Mayan Kitchen offers a more elevated experience and has killer steak dishes with very savory ingredients. Outside of those, my wife and I love the food and vibe at local Italian spots like Alleia and Il Primo. 
FO: It's hard to choose only one! I love eating outdoors at the Boathouse. The view of the Tennessee River and the Walnut Street bridge is great and the Lawton Rita is delicious.
What is your favorite Chattanooga hidden secret?
MP: I think the amazing views in and around Chattanooga, like Stringer's Ridge, Snooper's Rock, Julia Falls, Edwards Point, etc. I lived here for years before discovering (for myself) some of those amazing spots.
AG: Reflection Riding Arboretum. It is an immersive experience with many things to see and explore in nature. Great for all ages.
XC: I can't think of any cool secrets other than the beautiful expanse of the Tennessee River and the Chickamauga reservoir. Even though they are obviously not a secret, not many people get out there enough to explore and experience it. Sometimes, you can get out there for a sunset on a weeknight (boat, kayak, paddle board, or picnic by the water) and feel like you have the whole lake to yourself. 
FO: Chattanooga's hidden secret is how many great locally owned restaurants we have access to. Most people think of cities like Charleston, SC for the food scene, but Chattanooga is making its mark!  
What is your favorite thing to do in Chattanooga?
MP: I'm a people person. I like having lunch, coffee, dinner or drinks with friends and family. All the rest is just icing on the cake.
AG: I enjoy the different outdoor events that showcase the diversity in arts, cultures, and talent that we have locally.  
XC: My wife and I have enjoyed going outside a lot in the past two years, whether camping, hiking, or boating. Before these crazy pandemic times, we enjoyed catching live music events showcasing all sorts of genres, especially Nightfall and the Levitt Amp series put on by RISE Chattanooga. I was personally also taking the reins in hosting events in town that were showcasing and celebrating the sounds and flavors of our Latino culture through my company, XCeed Events. We would host local and regional acts that blessed Chattanooga with some live, full-band salsa, merengue, mariachi, etc! It was like having a piece of home (Puerto Rico) right here in Chattanooga. 
FO: My favorite thing to do in Chattanooga is running! We have access to a great walking/running path along the Tennessee River. I have logged many miles along that path! 
What makes this city different from any others?
MP: It's small. I grew up in a city of 2.5 million people (still small by some standards). I personally find it humorous when people complain about traffic in Chattanooga, because where I come from it can take an hour to move eight miles. Although I sometimes miss the hustle and bustle or skyline of big cities, there are many things that I don't miss since living here. As such, it is easy to get connected and see people you know pretty much everywhere.  
 AG: Its scenery. It allows us to enjoy the valley, the mountains, the river, and biodiversity as you visit different spots in the city. Most importantly, its people are always welcoming with open arms. Also, what makes Chattanooga unique is its cultural diversity and how our city has adopted many new traditions.
 XC: Like I mentioned above, it's the proximity and access to so many experiences! From outdoor activities, to live music, to delicious food, to historical sites, to international caliber sporting events, to great jobs, to reliable power and high-speed internet (thanks to TVA and EPB), and so much more. And if you can't find it here, you're only two hours away from Nashville, Atlanta, and other bigger cities with so many other offerings. 
Share anything that we missed.
MP: I think Chattanooga has defined well that its next big growth has to be in bringing opportunity to all its population. This has been a city that for far too long, only a few were able to find success. I am excited to see so much intention around changing those dynamics, and seeking ways to invite all people to the table for the future of Chattanooga. We have a long way to go still, but I am excited to see us get there. 
XC: Considering that this blog post should be about celebrating Hispanic Heritage Month, I think this is a good opportunity to dive into the exponential growth that we're seeing in the Latino population in Chattanooga. How organizations such as La Paz, Clínica Médicos, The Howard School, CEMPA, and many others are standing on the frontlines to serve and support these vital members of our community. Also, how we see more and more Latinos being an integral part of our economy and contributing significantly to some of our well-known organizations, such as TVA, EPB, BCBS, Chattanooga Police Department, the Chattanooga Lookouts, the Chattanooga Redwolves, and so many others in medicine, law, the arts, real estate, the service industry, etc.! Latinos are part of this city. We are part of many of the things that you and I love about this city and I think that should certainly be celebrated.