A Weekend Tradition
The gathering place for locals; the epicenter of weekend conversation, commerce and fun. It could only be The Chattanooga Market at First Horizon Pavilion.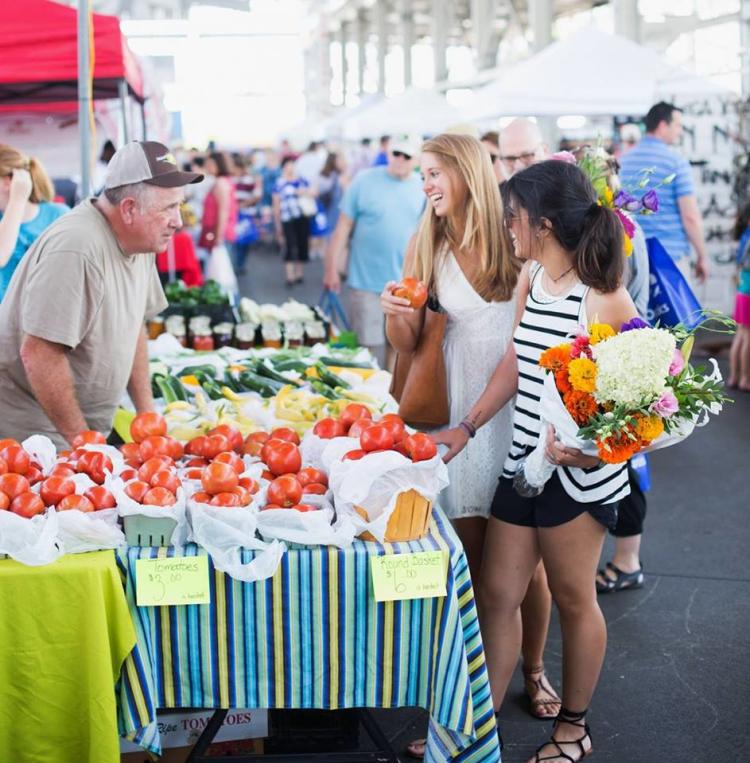 Beginning in April with opening weekend, the Sunday Market continues through November with a special holiday market in December. 
The focus is on fresh produce from regional farms, but visitors will quickly see the market offers so, so much more in terms of entertainment (live music), local arts and crafts, cuisine (food trucks and vendors) and even delicious craft beers from some of Chattanooga's best breweries.  
Each weekend also offers a theme based on what's in season produce-wise and the actual season. Take for example the EPB Strawberry Festival in June or the annual Peach Festival in  July. Other spring/summer events include the annual Five Star Food Fight — local chefs battling it out Top Chef-style in front of a live audience — and the Father's Day Brews and Blues fest. You're welcome, Dads. 
A two-day Opening Weekend celebration is scheduled for April 29-30. And be sure to check out the weekly themes and special events including food fights, music showcases, and more.
There's A Market For That 
The Chattanooga Market isn't the only market to visit each week. Beginning in February, the Erlanger Chattanooga Market opens with a focus on fresh local produce. And in March, the Chattanooga River Market can be found in Aquarium Plaza. The latter market is smaller than the Sunday market with a focus on unique, handmade arts & crafts. 
Check out the full schedule of Chattanooga Market events.