The Chattanooga area is home to more than 7,000 caves, all within 60 miles of downtown. Cave temperatures stay at a constant 55 degrees so they are the perfect activity in any weather. Several different commercial caves attract visitors from across the country, and if you're a bit more adventurous, you can take a walk through a wild cave. (Learn more about exploring wild caves in the Chattanooga area by visiting the Southeastern Regional Association of the National Speleological Society or the Southeastern Cave Conservancy). Some of the more popular caves to visit in the area include:
RACCOON MOUNTAIN CAVERNS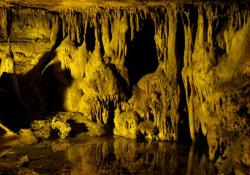 Located just outside of Chattanooga, Raccoon Mountain Caverns features more than five and a half miles of underground passages to explore. Visitors can take the 45-minute Crystal Palace Tour, an accessible walk that offers highlights of the caverns and information on the cave's formation. For those looking to get dirty, the Wild Cave Expedition gives patrons gloves, knee pads, lights, and helmets to really get into the chambers, canyons, tunnels, streams, and waterfalls that are underground. Expect lots of tight places and maybe even some crawling in this one.
PETTY JOHN'S CAVE
Located in the Crockford-Pigeon Mountain Wildlife Management Area,
Petty John's Cave is home to about 6.5 miles of underground trails reaching a depth of 235 feet. The cave includes a squeeze called the Worm Hole and several large rooms. In one room, you can hear a running stream running 80 feet below the bridge. Georgia Girl Guides offer 1-, 2-, and 4-hour guided wild cave tours.
SITTON'S CAVE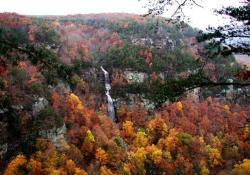 Located in beautiful Cloudland Canyon State Park, Sitton's Cave sits at the base of Cloudland Canyon and is open for tours in April, June, July, September, and October. It's a horizontal cave—meaning no ropes are needed to navigate it. You'll find several impressive formations, including soda straw stalactites, and an underground river. Once again, Georgia Girl Guides offer 1-, 2-, and 4-hour guided wild cave tours to Sitton's Cave.
NICKAJACK CAVE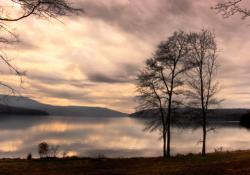 This cave is located just outside of Chattanooga in the Nickajack Cave Wildlife Refuge, adjacent to Nickajack Lake. Nickajack Cave is home to thousands of endangered gray bats from late April through early October. You have two options to see Nickajack Cave: First, the Maple View Boat Ramp is located near the cave, and you can be at the mouth of the cave after a short paddle. You can also go on foot via a boardwalk at the Maple View Day Use Area. You'll travel through the woods and along the water to an observation platform. It is highly recommended that you go just before dark during the months of July-September to view the bats as they emerge for their nightly feeding. It is truly something to see.
RUBY FALLS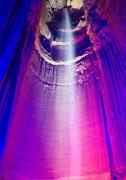 Located on Lookout Mountain, Ruby Falls is one of the most visited tourist attractions in Chattanooga. Ruby Falls is a 145-foot underground waterfall located more than 1,100 feet below the surface of Lookout Mountain. Interestingly enough, Ruby Falls is only a small part of the Lookout Mountain Cave, which is believed to be 2.5 miles long. After visiting the falls and viewing the spectacular underground landscape, you can take a zipline tour to get a thrilling topside experience on Lookout Mountain.
PC: Matthew MacPherson, Jeff Gunn, Eliot Scarpetti, Ronmacal, Bryce Edwards & Camille King