Chattanooga's Food Scene Is Easily Defined -
Fresh, local, and innovative. Our farms have been supplying fresh produce, meats, cheese, and handcrafted goods to our restaurants for decades. Our food crafters are constantly challenging the way food and spirits are prepared and experienced; always keeping innovation and sustainability at the forefront. Chattanooga has a flavor of its own. 
Natives of Chattanooga, brothers Rob and Clay Gentry have been an instrumental part of the local food scene for nearly 30 years. After meeting them, you quickly pick up on their passion and love for Chattanooga and the Southside neighborhood.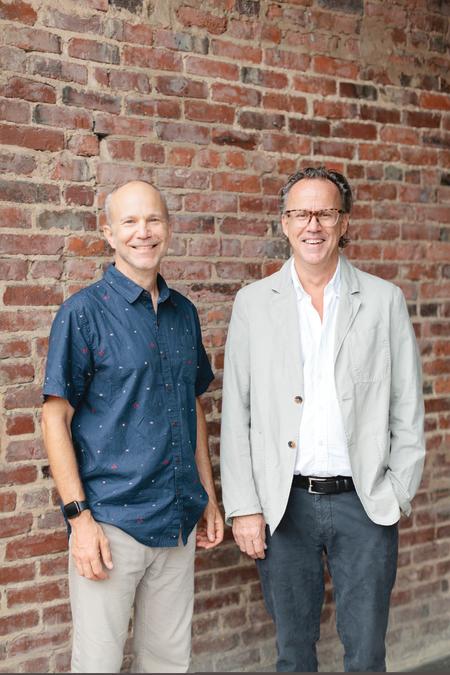 Rob co-founded Big River Grille & Brewing Works in 1993 as the first post-Prohibition commercial brewery in Chattanooga, The Blue Plate restaurant in 2006, and ROBAR cocktail bar in 2015 (Blue Plate and ROBAR closed Feb. 2021). Clay has been managing brewing operations and designing breweries for Big River restaurants across the country since the 90s and has brewed professionally longer than anyone else in the city. They have definitely been busy. 
In October of 2021, they opened Hello Monty in the Southside with a concept they had dreamed about for years–grilling everything over an open flame. Rob believes that "dining out should be an experience, while providing an environment that's engaging for everyone." 
The kitchen was designed as a main focal point in the dining room so guests can see how the menu full of local, fresh, and savory grilled foods are prepared. Culinary operations are managed by a team of kitchen veterans who've worked in James Beard nominated kitchens in Chattanooga and Charleston. The menu includes grilled shrimp skewers, woodfired vegetables, grilled salads, charcoal-oven flatbreads, and coal-roasted ribeye. Even the brownie sundae, caramel apple crisp, and s'mores are created in Lodge cast iron pans over the fire.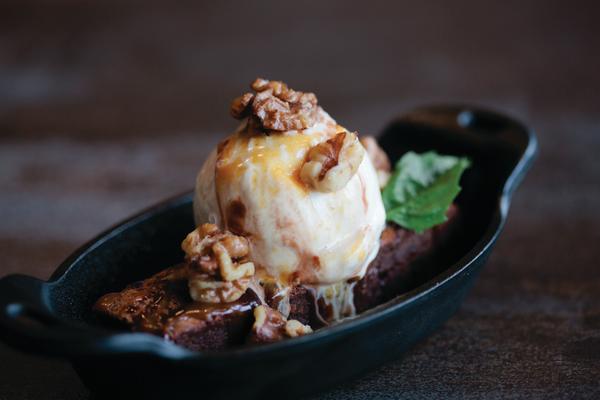 (Photo Courtesy of Graham Yelton)
Tanks from the in-house Dynamo brewery sit a few feet from the bar and beers are poured directly from them. Clay wanted the brewery to be someplace people could engage in. "I love being able to share the process and the history of the beers with our guests." 

(Photo Courtesy of Graham Yelton)
The outdoor space offers tables under a covered porch and an uncovered patio area featuring large picnic tables. Rob said they wanted to "create a terrific gathering spot for groups with all the elements of a great backyard barbecue." 
The Gentry brothers have created an authentic culinary experience with a fun vibe capturing the essence of the Southside neighborhood and the overall friendliness of the locals.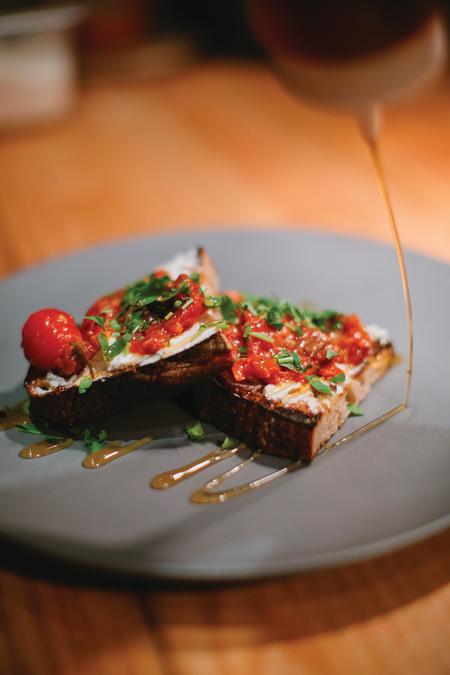 (Photo Courtesy of Graham Yelton)
Chattanooga resident Alexis Willis used to think you had to go to Atlanta if you wanted a great meal. But after moving back to Chattanooga from New Orleans 20 years ago, she quickly changed her mind. She joined some friends at the Boathouse Rotisserie & Bar, owned by locals Lawton and Karen Haygood, where she had her first Chattanooga meal packed with fresh ingredients. She began working there because she was so impressed with the food and the atmosphere. 
She recommends getting the fresh, made-to order guacamole, fried calamari, voodoo chicken, amaretto brownie, and the Lawton Margarita to wash it all down with. She even has an insider tip on where to, "Get a seat outside because you can't get that riverfront view anyplace else in Chattanooga." 
Alexis is always on the go with work and raising two daughters, but she is intentional about reserving time to relax and enjoy the local dining scene. "I love how the food scene has grown over the years and that I have so many incredible choices in my own backyard."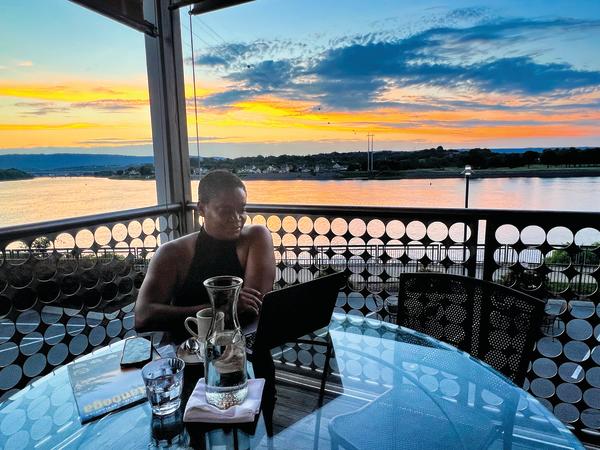 A few of her favorites include Milk & Honey on the North Shore where she enjoys taking the family. In the Southside, Main Street Meats has her heart. Date night is a tie between Alleia and the Haygoods' sister restaurant, Sidetrack. "All local, all love, and all finger licking good." 
People can open their restaurants anywhere. Chattanooga is lucky to have so many incredible people who choose to invest their money in our community and provide authentic experiential dining for our residents and visitors. 
Chattanooga's Innovative Restaurants 
In additional to Hello Monty, Chattanooga boasts some impressive restaurants with innovative concepts. Here are a few worth visiting. 
Located at the Chattanooga Choo Choo, STIR is well known for their elevated cocktails. Their mixologists are obsessed with crafting each cocktail with fresh ingredients, in-house made syrups and bitters, and artisanal ice. They actually have a professional, in-house Ice Chef that freezes over 300 pounds of water into massive blocks of pristine ice, then cuts the blocks into different shapes that perfectly complement each cocktail. The pure, dense ice melts slowly, making each sip just as delicious as the first. Artisanal ice truly makes a difference in the taste of a beverage.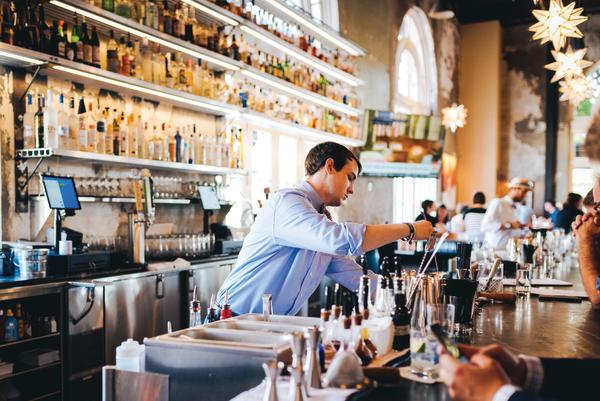 Opening in the mid-90s, the family-owned Bluff View Art District has always been dedicated to the visual, horticultural, and culinary arts. The District sits on the bluffs overlooking the Tennessee River and North Shore and features a historic Bed & Breakfast, art gallery, sculpture garden, and two restaurants. Since opening, they have made their own pastries, chocolates, pastas, and breads. They also roast their own coffee beans for their coffee house and have a garden where they grow the herbs and vegetable used in all their meal preparations.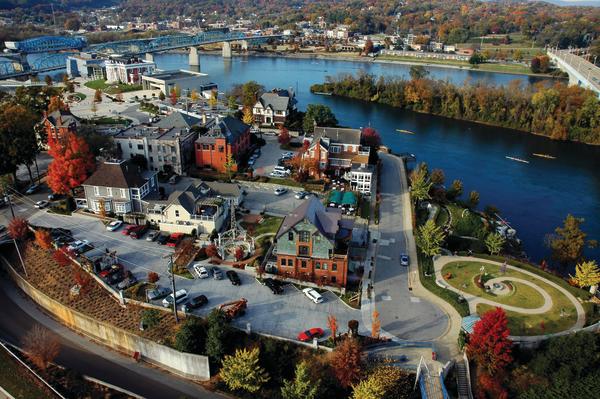 Main Street Meats in the Southside District, owned by Erik and Amanda Niel, only partners with the area's best farmers to serve the purest cuts of meat and other products. It is part neighborhood butcher shop and part restaurant and bar. Their innovative approach to whole-animal butchery drives everything they do, from what's in the butcher's case to what's on the menu. They believe wholeheartedly that butchery is an art form, and that the community deserves the very best. They also own Easy Bistro & Bar, where they are constantly redefining the dining experience with fancy cocktails, house-made pastas, shareable meats, and more using only the freshest and most flavorful ingredients around.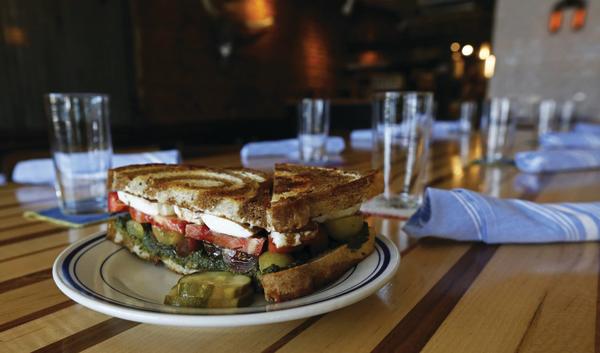 PROOF Bar & Incubator is an incredible resource for the community. The restaurant and bar include a Restaurant Residency program providing a low-barrier opportunity for chefs to test out their concepts before launching into a permanent venture. The Incubator offers programs and resources for entrepreneurs in the food beverage space, including consumer-packaged concepts, restaurants, and other food-service businesses. They also work with economic development partners and business owners to provide programming and consulting services. They have an elevated bar program led by some of the city's finest service industry professionals.