Have you ever thought to yourself, "I'd love to hike and really soak in the views undistracted, but I'd really love to get it on camera too"? You're not alone. 
There's no shame in wanting a good photo for the gram. Fortunately, Experience Chattanooga can make that happen. A company that's unlike anything else and has been a local and visitor favorite for more than two years. 
So, what do you get with Experience Chattanooga? Well, you truly get to . . . wait for it, experience Chattanooga. They offer private guided hiking tours with transportation to and from the hike, a professional photo gallery and you get deals to the best local eateries in Chattanooga.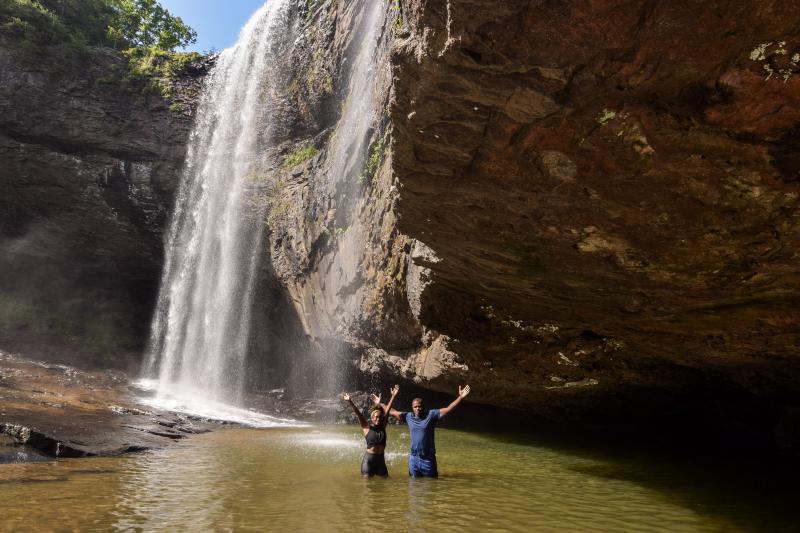 If you're a beginner to hiking and have never stepped foot on a trail before, this is perfect for you. Ryan and Hope Maum, the co-founders of Experience Chattanooga, have curated a seamless experience for their guests. When you go to their website, you choose what trail looks most interesting to you based on the level of hiker you are and the rest is history. 
Hiking can be daunting from planning your trip, to making sure you pack the right things, plus what if it starts raining? With Experience Chattanooga, your perfect hike can be created with the click of three buttons. From proposals to international travelers who saw snow for the first time on an Experience Chattanooga tour – this company has seen it all. And you can too. 
Ryan and Hope are natives to Chattanooga and are considered experts in the outdoor realm. What started as a passion for the outdoors and a love for their city became a staple of the Chattanooga experience. "A true highlight for us is to be able to get to know people from all different walks of life," says Ryan. They give private tours to families, couples, visitors, solo travelers who don't feel safe going alone, travelers who have never seen mountains, and so many more. 
When asked what one of their favorite parts about running their business is, Ryan says, "Every sunrise is different and beautiful and if you've never swam under a waterfall, you have to." Experience Chattanooga with Ryan and Hope Maum to make memories that will last a lifetime.