Chattanooga is a city with soul. Our music heritage spans over a century and includes some of the top names of the music industry both past and present. Here is a list of artists with Chattanooga roots, you might be surprised to see some of the names on the list!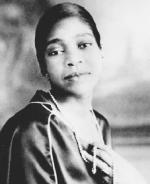 BESSIE SMITH
Born in April of 1894, Bessie Smith worked her way up from singing on the street corners of downtown Chattanooga and at churches to become the best-selling artist of her time. With her success, she quickly became known as "The Empress of the Blues." Bessie's voice brought the story of the old Mississippi Delta with a sweet Chattanooga twang to the whole world. Named after the empress, the Bessie Smith Cultural Center on M.L. King Blvd. pays homage to Bessie Smith with regular programming including historical displays, concerts and theatrical performances.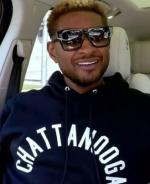 USHER
Raised in Chattanooga, Usher grew up singing in his church choir, which is ultimately where people became privy of his talent. As time passed, Usher would become what we now know as one of the most successful artists of the current era. Usher is one of the most recognizable artists of this generation with accomplishments including multiple Billboard Number One hits, Grammy Awards, People's Choice Awards, and the list goes on. If you are in Chattanooga, you might even spot Usher, as he is known to visit the city often!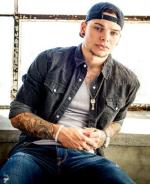 KANE BROWN
This Chattanooga native started out sharing his talent with viewers on social media. This tactic ended up working very well for Kane as a cover he did of a George Strait song went viral. The video received over 7 million views, and the word was now out! Since then, Kane has since signed a record deal with Sony Music Nashville which records under the RCA Nashville record label. His single "Last Minute Late Night" debuted at Number 3 on Billboard Top Country Albums.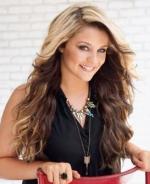 LAUREN ALAINA
Lauren Alaina grew up just south of the Tennessee border in Rossville, GA where her musical abilities came to life. Alaina was a regular at the Riverbend Festival where she performed annually until the age of 12. In 2010, Lauren tried out for season 10 of American Idol. After her audition, music icon Steven Tyler proclaimed, "We have found the one." Her talent carried her all the way to the finale of the show where she would become runner-up of the season. Since her time on American Idol, Alaina has released two albums, both with smashing success.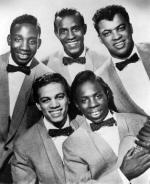 THE IMPRESSIONS
The Impressions first started out as a doo-wop band called The Roosters and were founded by Chattanooga natives Fred Cash and Sam Gooden. The band regularly appeared on the historic "Big 9" (present day M.L. King Blvd.) and eventually ended up in Chicago where they would form The Impressions. The group would go on to land multiple songs on the Billboard Top Ten list. In 2010, a section of Interstate 24 in Chattanooga was named in honor of the iconic soul group.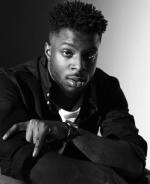 ISAIAH RASHAD
A product of Chattanooga's growing rap scene, Isaiah Rashad started rapping in the ninth grade and worked his way around local recording studios. His talent quickly became known, and he was invited to be the opening act for fellow rapper Juicy J. Soon after, Top Dawg Entertainment, which houses rappers like Kendrick Lamar and Schoolboy Q, signed him to a deal. The rest is history as they say!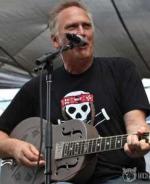 ROGER ALAN WADE
This Chattanooga artist is known for his keen songwriting ability having penned songs for Johnny Cash, Waylon Jennings, George Jones, and Hank Williams Jr. Beyond his lyrical abilities, Wade has enjoyed a lucrative career in the music industry with promotional help from his cousin, actor Johnny Knoxville. Wade currently hosts a daily show on Sirius XM Radio with Johnny Knoxville where he is able to feature his own material like his song "Brainerd Road."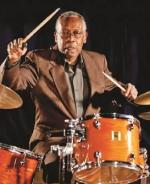 CLYDE STUBBLEFIELD
Clyde Stubblefield grew up in the bustling industrial area of 1940's Chattanooga, where it is believed that he developed his sense of rhythm from listening to the mumbles and grumbles of trains chugging down the tracks. In his adult life, he landed a gig as the drummer for James Brown Band. His great sense of rhythm and hard work has awarded him such accolades as drummer of the year by Rolling Stone magazine, and the second best drummer of all time by LA Weekly.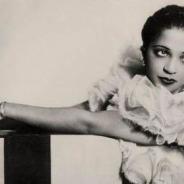 VALAIDA SNOW
Valadia Snow was born in Chattanooga and raised on the road as her talents took her across the country where she would learn the bustling industry of jazz music. Louis Armstrong was known to call Valadia "Little Louis" because he considered her to be the best jazz trumpet player, second only to himself. Snow took her Chattanooga talent on the road all over the United States as well as Europe and China where many were lucky enough to witness to her incredible talent.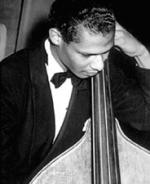 JIMMY BLANTON
Known as the first true master of the jazz bass, Chattanooga's Jimmy Blanton was a quintessential member of Duke Ellington's band in the 1930's. He brought something completely new to the table for the industry by changing the way the double bass was used in jazz for generations to come.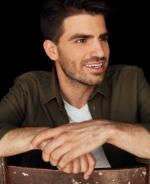 MITCH ROSSELL
Mitch Rossell is a Chattanooga native, who upon graduating from UTC in 2009, decided to pursue his music career. Currently, he is a regular in Nashville's biggest music establishments.  Rossell has written over 250 of his own songs, some of which he was able to record with members of the Zac Brown Band. Catch Mitch at the Riverbend Music Festival on Sunday, June 10 at 8pm on the Unum Stage.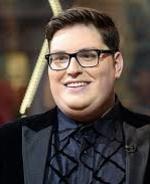 JORDAN SMITH
Jordan Smith attended college at nearby Lee University where he was a part of the Lee Singers, a mixed choral ensemble. Smith's national attention came when he won season 9 of the hit television show, The Voice. Upon winning, Smith received a record deal with Republic Records, and his single "Mary, Did You Know?" debuted at No. 1 on the Digital Singles chart.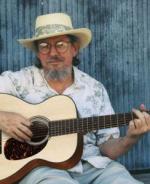 NORMAN BLAKE
Norman Blake, who is considered to be one of the leading musicians of the bluegrass revival of the 1970's has experienced tremendous success throughout his career. Blake has toured with Johnny Cash, performed on Bob Dylan and Alison Krauss albums, and was featured in the soundtrack for the movie, O Brother, Where Art Thou?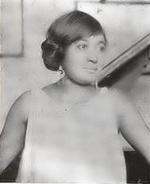 LOVIE AUSTIN
Consistently ranked as one of the top jazz piano players of her time, Lovie Austin was a true pioneer in the jazz industry for women. During her early years, she studied music theory in college, which was a rarity among African American women as well as other jazz artists during that time. Lovie blazed a trail throughout her career, which included working with another Chattanooga native, Bessie Smith, as well as music icon Louis Armstrong, in addition to being a session musician for Paramount Records.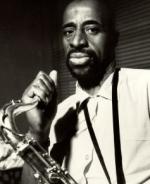 YUSEF LATEEF
It was said by the New York Times that Yusef Lateef "played world music before world music had a name." The Grammy Award-Winning artist blazed a trail for many in the jazz industry and was later bestowed the industry's highest honor: the National Endowment for the Arts Jazz Masters Award. His work did not stop there, however, as Lateef went on to become a Senior Research Fellow at the Center for Nigerian Cultural Studies, and taught at the University of Massachusetts.


ANGEL SNOW
Born in the Chattanooga area, Angel Snow grew up with the dream of one day making it big in the music industry. Her talents have taken her all over the country, but she finally ended up in Nashville where she met country music titan, Allison Krause. Krauss realized Snow's incredible talent as a singer-songwriter and decided to team up with her. Since then, Snow has gone on tour with Krauss as well as her own individual tours, and continues to pen songs for Krauss.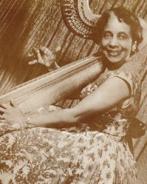 ANNE LEE PATTON
Anne Lee Patton, a graduate of the Cadek Conservatory of Music, was an international harpist known for her music and poetic recitals. Her lyrics were inspired by contemporary African-American themes of the middle and latter parts of the 20th century. Patton traveled to Africa, Europe, South America, and the Soviet Union performing on her six-foot harp coated with 24-carat gold, named "Queen Anne."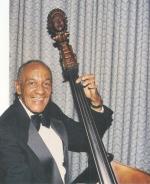 WILFRED MIDDLEBROOKS
Wilfred Middlebrooks was born in 1930's in Chattanooga where the sound of jazz music was alive and well. He was born the son of a bassist. Beginning at the age 12, he took lessons from the Chattanooga Symphony Orchestra to become a bassist himself. His career would take him around the world, and he eventually ended up getting a gig as the bassist in Ella Fitzgerald's band. Upon retiring, Middlebrooks taught children at the Chattanooga African-American Museum.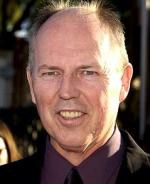 GEORGE CLINTON
George Clinton is an internationally acclaimed composer who was born in Chattanooga during the 1940's. Clinton's career started out at Warner Brothers where he was a staff writer. Clinton went on to record four albums during this time. His most notable work, however, is found within the genre of movie scores where he has composed for movies like Austin Powers, Mortal Kombat, and the popular Showtime series "Red Shoe Diaries."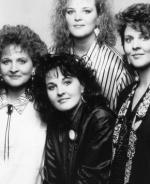 THE FORESTER SISTERS
The Forester Sisters are made up of four sisters who grew up on Lookout Mountain where they fell in love with the sounds of mountain music. They became widely successful in the 1980's, signing a deal with Warner Brother's Records and claimed 15 Top Tens on the Billboard Hot Country Songs, including 5 Number Ones.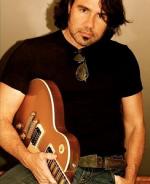 ERIC HEATHERLY
This Chattanooga native started out small performing at bars and clubs, which eventually brought notice to his talent. Upon his growing success, he received endorsements from both Fender and Takamine Guitar companies. His talent led him to perform as the lead guitar in Shania Twain's band at the 1997 Country Music Association Awards Show, and he soon signed a record deal with Mercury Nashville Records. One of his singles from his first album made it on the Billboard Top Ten Country Singles & Tracks chart. Heatherly's music has also been featured on ABC's hit TV show, Grey's Anatomy.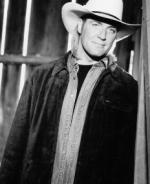 KEITH HARLING
Keith Harling was raised in the Scenic City where he developed his love for music. He taught himself how to play the drums from a homemade drum kit that he put together at the age of 10. Harling would go on to play the guitar, saxophone, and trumpet in high school. During this time, he also developed a talent of song-writing, and MCA Nashville Records signed him to their label. His debut album produced two Top 40 entries on the Billboard Hot Country Singles & Tracks.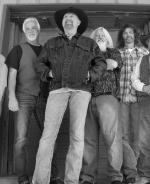 CONFEDERATE RAILROAD
Confederate Railroad was started in 1987 by its lead singer, Chattanooga native Danny Shirley. Shirley recruited five more guys to join him in forming the band. The band got its first break when they signed with Atlantic Records during the early 90's. Upon signing, they released their first album, which produced six hit singles, becoming certified 2x platinum. In 1993, they won the Academy of Country Music's Best New Group Award. The group would also create a new album, just two years later, that would also be certified platinum.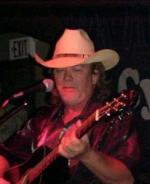 BOBBY BOYD
Bobby Boyd grew up in Chattanooga singing with his brothers in a band called Bobby Boyd & The Playboy Review. The band played all around the city in Chattanooga's most swinging clubs at the time. Eventually, the band would go on tour with Willie Nelson, Toby Keith and many others. As years passed, Bobby decided to transition to more a songwriter. He penned songs that were recorded by Garth Brooks, George Jones, Conway Twitty, and many others. His most successful piece of work was the song he wrote for Garth Brooks titled "Two of a Kind Workin' On a Full House" which would go on to sell over 80 million copies.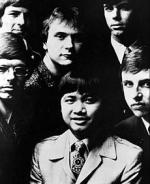 THE ASSOCIATION
The Association was formed by Chattanooga native Jules Alexander and his friend Terry Kirkman, who he met in Hawaii during his time with the Navy. Once Alexander was discharged, the two met back up and pursued a music career in the early 1960's. Their first hit "Along Came Mary" reached number 7 on the Billboard Charts. This newfound success led the group to produce an album which led to the group's first number 1 hit, "Cherish" which became one of the 60's most popular slow dance ballads. The Association continued to crank out the hits as the decades passed.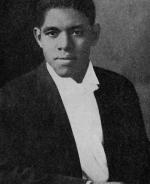 ROLAND HAYES
Roland's first experience with music was growing up listening to old spirituals in his childhood church. He later joined the church choir a teenager and was asked by a pianist to accompany his piano with a solo. The pianist fell in love with his voice and introduced Roland to the world of classical music. Roland kept working with his choir director in Chattanooga to perfect his sound, and went on to become the first African-American classical singer to have an international career on the concert and operatic stage. Today, the University of Tennessee at Chattanooga has a performing auditorium that was named in his honor. 
LENELL GLASS
Born and raised in Chattanooga, Lenell Glass was a talented jazz musician, who went on to play over the years with artists such as The Temptations, Sammy Davis Jr., Buddy Guy, and The Platters, just to name a few.