We've all been at a party and there's always that guy who seems to know a little bit about everything. Not a lot about everything, but just a little bit about all things. Or that's how it seems. And that guy is annoying, right? This is your ammo for that guy. Here, we offer brief, easily memorized nuggets of history about several Chattanooga things. You could always learn more … but this is a start. 
The Dome Building 
Built in 1892, it was the headquarters of the Chattanooga Times newspaper for many years. While Adolph Ochs was running the Chattanooga Times, he purchased a much more famous paper—the New York Times— but he remained publisher of the Chattanooga Times until his death. And, no, the dome isn't actually gold. Shiny and majestic, but not gold.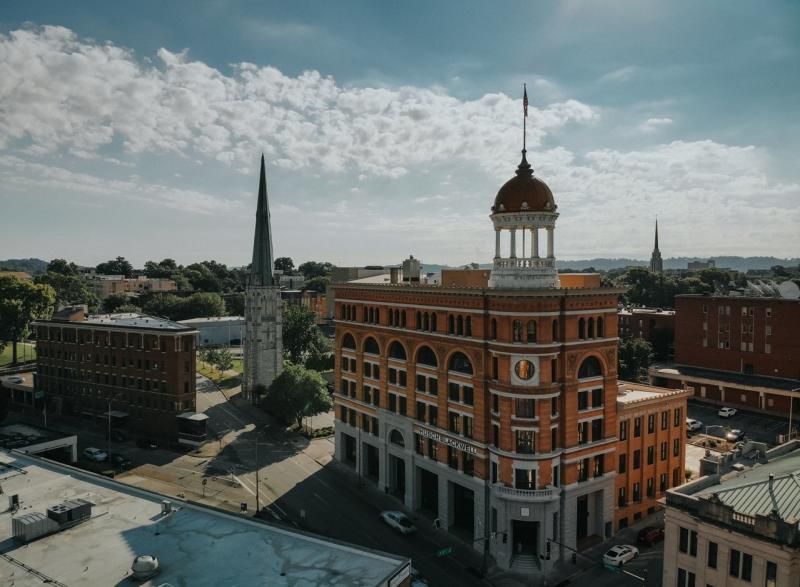 Ross's Landing 
"That area down by the river." Ross's Landing was named for Chief John Ross in 1816 before Chattanooga existed. He was a leader of the Cherokees. Shortly after the Trail of Tears, the government took control of the land and it became "Chattanooga."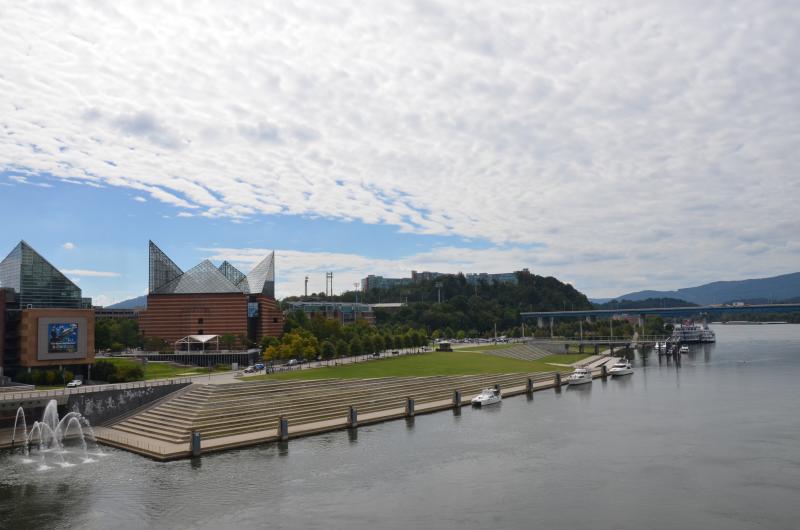 Walnut Street Bridge 
Built in 1890 and known as The County Bridge, it was closed in 1978 after serving Chattanooga for more than 90 years. It was almost demolished in the 1980s, but a group of visionaries, activists, civic leaders, and historic preservationists sought to save it. It worked. And in 1993, the Walnut Street Bridge opened as one of the longest pedestrian-only bridges in the world.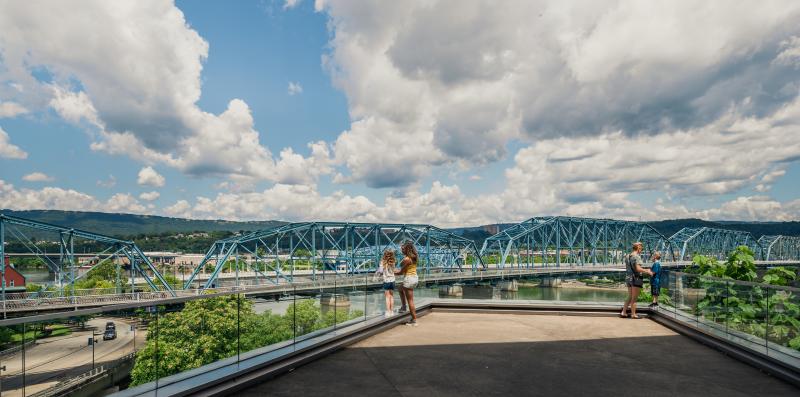 Ed Johnson Memorial 
In 1906, Ed Johnson was wrongfully accused of assaulting Nevada Taylor and lynched on the Walnut Street Bridge. His last words were "God bless you all, I am an innocent man." A memorial to Johnson — and how his attorneys forever changed the American Justice system—can be seen at the South End of the bridge.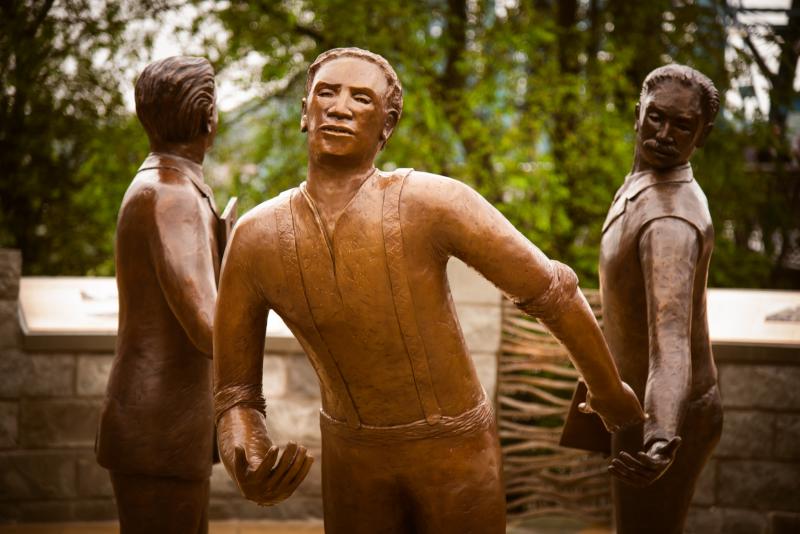 Rock City 
Both Union and Confederate soldiers claimed you could see seven states from the overlook at present-day Rock City. But it wasn't until Garnet and Frieda Carter moved in and developed Fairyland in 1924 that Rock City was born. Garnet invented a miniature version of golf (Tom Thumb Golf) and Frieda worked her magic on what would eventually become Rock City Gardens. But Clark Byers is the man who made Rock City famous. He painted all those "See Rock City" barns.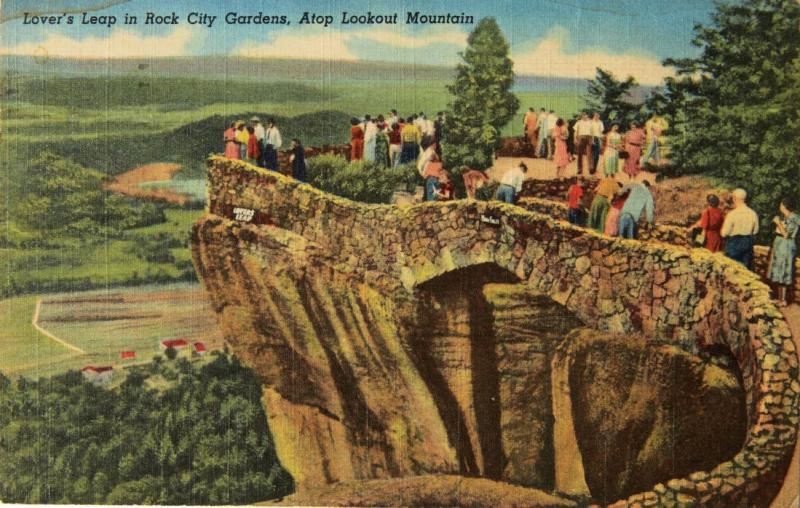 MoonPies 
Chattanooga Bakery was doing fine, but when a Kentucky coal miner asked them for "a snack as big as the moon" in 1917 everything changed. He wanted a filling snack because they had no breaks for lunch. The MoonPie was born. During the 30s, MoonPie became noted in Southern folklore as part of the "working man's lunch." Laborers would enjoy the biggest snack around, a MoonPie paired with a 10-oz. RC Cola, each for a nickel.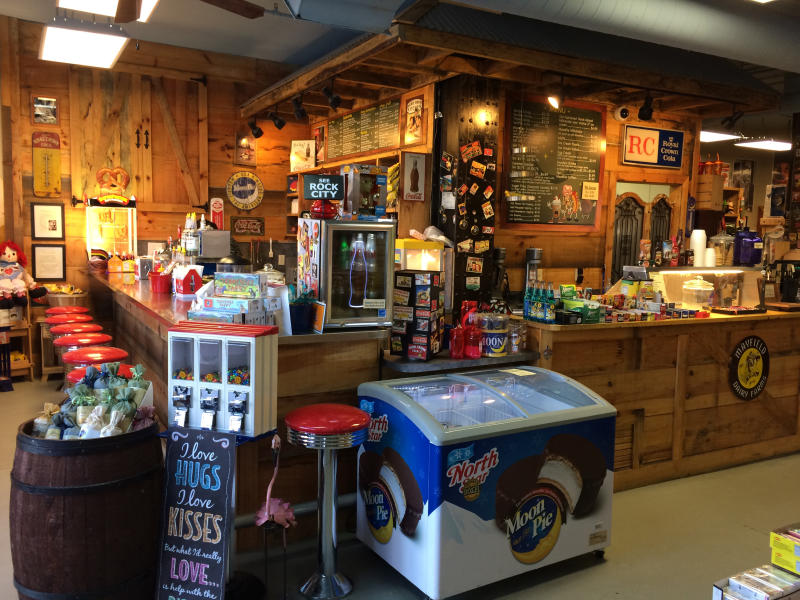 Ruby Falls 
Ruby Falls was the first Lookout Mountain attraction. Opening in 1930, it boasts the tallest and deepest waterfall open to the public in the U.S. Legend has it that Leo Lambert discovered the falls while digging an elevator shaft in 1928. He named the stunning display after his wife, Ruby. Thanks, Leo! 
Bluff View Art District 
The vision of one family, Bluff View began in 1991 when the Porteras purchased a historic home and turned the area into Chattanooga's first art district. Thirty years later, the area maintains a sculpture garden, plaza and courtyards, along with restaurants, a coffee shop, an art gallery, and a Bed & Breakfast.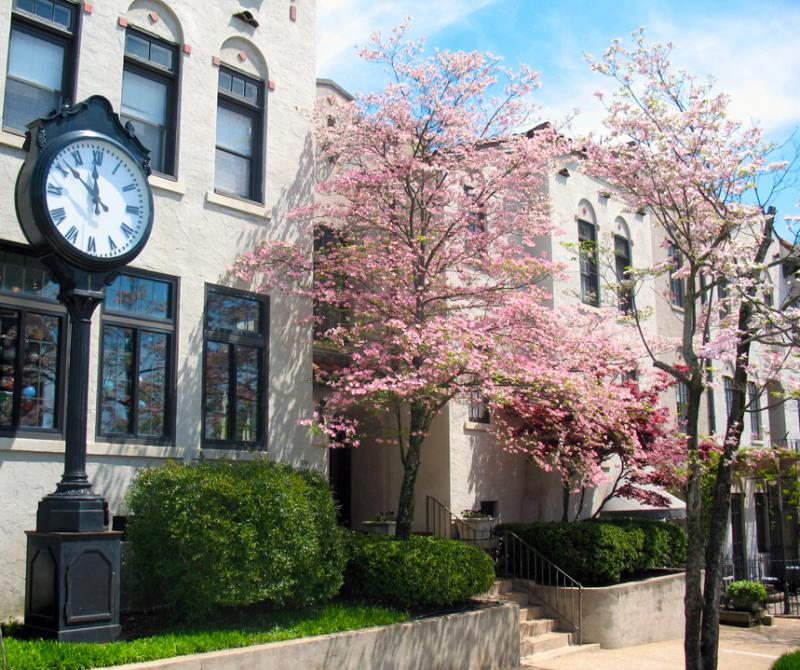 West Village 
The West Village popped up seemingly overnight, but it has become one of Chattanooga's go-to districts for dining and entertainment. With the looming gold Westin as the epicenter, the Parisian style streets and ambience make this a must-stop while visiting. Don't miss the annual Motorcar Festival!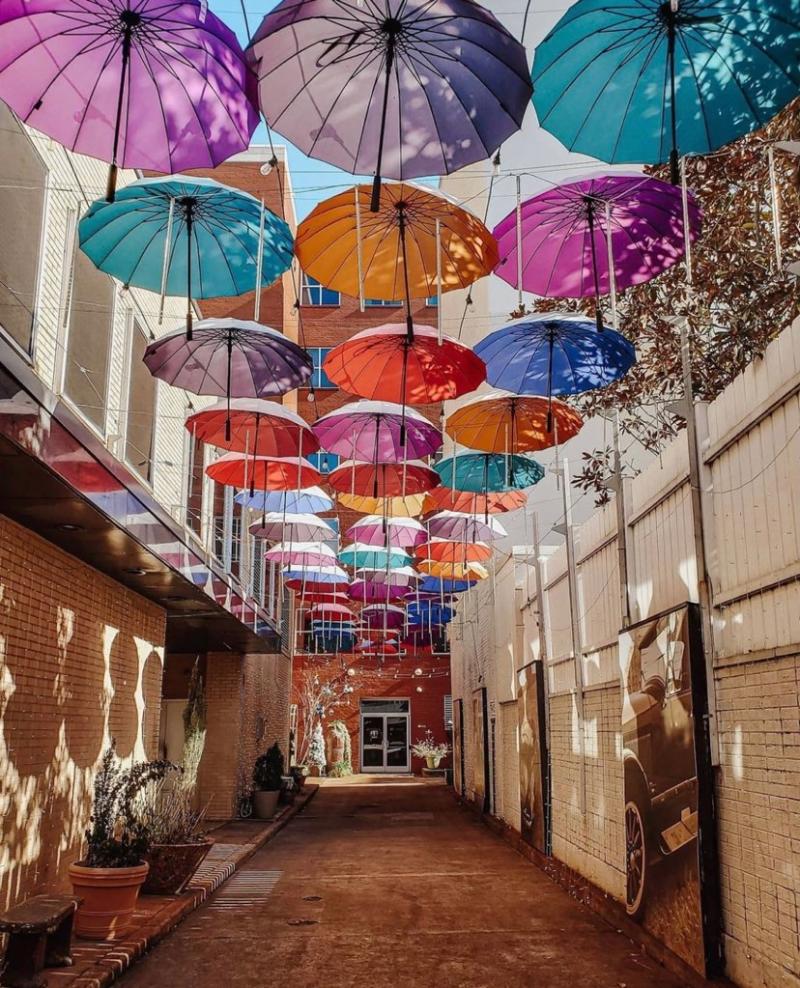 Tivoli Theatre 
The Tivoli is often referred to as the "Jewel of the South" and opened in 1921. It seats about 1,700 people and allegedly was one of the first buildings in Chattanooga to have proper air conditioning.