Juneteenth, observed annually on June 19, is the oldest nationally celebrated commemoration of the end of slavery in the United States. The holiday is also known as Jubilee Day or Freedom Day.
On June 19, 1865, the Emancipation Proclamation was read to enslaved people in Texas. Although the emancipation proclamation was issued two and a half years prior on January 1, 1863, it excluded those enslaved in several states where the proclamation had not been enforced, including Texas, the last Confederate state to have the Emancipation Proclamation announced.
On March 31, 2020, the Chattanooga City Council unanimously adopted a resolution designating June 19 of each year as Juneteenth Independence Day in Chattanooga, Tennessee. 
Southside Juneteenth Jubilee at the Bethlehem Center
Saturday, June 17, 1 - 4 p.m.
Celebrate Juneteenth while supporting African-American businesses at the Bethlehem Center's Southside Juneteenth Jubilee. The free event includes local vendors, music, food trucks, and more!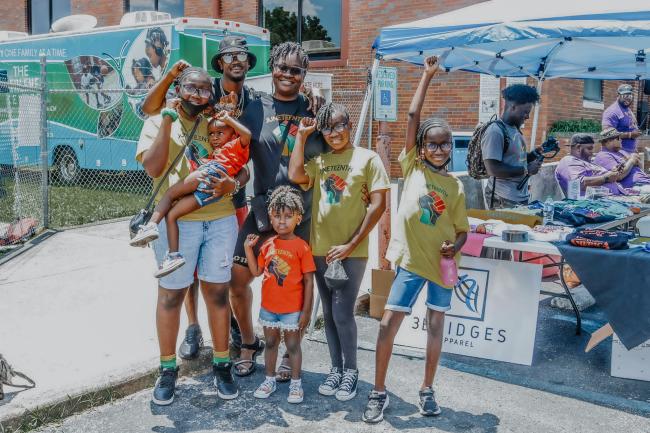 ---
The Chattanooga Festival of Black Arts & Ideas: Juneteenth Independence Day Festival
The Chattanooga Festival of Black Arts & Ideas is celebrating its sixth Annual Juneteenth Independence Day commemoration/demonstration with a multi-day festival!
Check out the festival's website for a full rundown of the celebrations.
Some Event Highlights Include:
June 2 | 6 - 8 p.m. | Stove Works - 1250 E 13th Street
This collection aims to amplify the Black Appalachian community's narrative and remind audiences that there are quality artists creating in the mountains. Although the project's base is visual arts, music and language are highly recognized components of Appalachia. The collection includes poetry by Nikki Giovanni and Crystal Wilkinson and playlists for each era (available on YouTube). Together, each of these creative components pushes the exposure of Black artists and adds to the ambient experience for the public to better understand our culture.
June 3 | 6 p.m. | Chattanooga Theatre Centre - 400 River St
The RBG Ball is the festival's kick-off for the Juneteenth festivals. The Ball ticket price includes entry into the cash bar cocktail hour, gourmet dinner & dessert, 2nd Annual Black Arts Awards and Dance.  The Black Arts Awards honors six Black artists in Visual Arts, Dance, Music, Literary Arts, Film, and Theatre.
June 9 | Reception at 7p.m., Curtain at 8 p.m.
Step into the world of August Wilson's 'The Piano Lesson' as the Chattanooga Theatre Centre brings this Pulitzer Prize-winning play to life. Set in the 1930s, this masterful production tells the story of the Charles family, as they struggle to come to terms with the ghosts of their past and the future of their family legacy.
June 16 | 7 p.m.
This is the inaugural performance of the Juba Dance Ensemble under the direction of Crystal Newson. You will be taken on a journey through the history of dance created by Black people. From African to Hip-hop and everything in between. All the dancers are local artists that have appeared in various performances throughout Chattanooga and Hamilton County. You will be moved and educated about all that is dance and its connections to each other.
June 17 | Half Marathon Run begins at 8 a.m., Walk begins at 9 a.m.
Lindsay Bisset said it best, "Freedom is a journey we take together as a country, and this race is a reminder of our commitment together".  Juneteenth is a holiday for all Americans and this run is a great way to show our unity. 
June 19 | 5 p.m. Ceremony, 6:30 p.m. Oscar Michaux's Black Film Festival begins
All of Greater Chattanooga & Hamilton County is invited to join the festival for the 158th Annual Juneteenth Independence Day Commemoration Ceremony. The ceremony will include the reading of the Emancipation Proclamation and the singing of the Black National Anthem, "Lift Every Voice" and other freedom songs.
Immediately following the ceremony, the Oscar Michaux Black Film Festival will begin. The film festival highlights films made by local Black filmmakers. It also features films, including documentaries, made by national and international Black filmmakers. 
Hunter Museum of American Art's Vision + Verse: Divine Poetess
June 15 | 6 p.m.
Featuring the Divine Poetess with music from Dexter Bell, Christian Kofi Mawuko and Mark Anderson and dance from Jen Webster, this Vision + Verse will explore works by African American artists in our contemporary galleries through performances and an engaging audience discussion. This event is free and open to all.