BACKGROUND

Eric Finley Jr., the artist known as "SEVEN," is a native of Chattanooga, Tennessee. A graduate of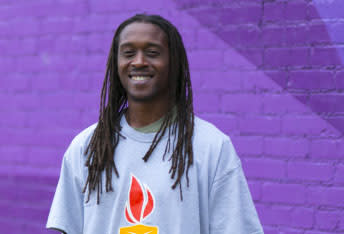 American Intercontinental University with a Bachelors of Fine Art, he is mostly identified by the many street art murals he has painted in various cities around the Southeastern United States. Currently a professional freelance artist, Eric supports himself full-time through his artwork by means of graphic design/illustration projects and mural commissions. He has also participated as both an artist and youth mentor in various local community based art initiatives and programs.
The work of SEVEN can be described as big, bold, colorful and visually stunning when referencing his mural painting style. Having started out as a traditional graffiti artist, he has evolved into a complex and thought provoking street artist who produces works of art that inspire and beautify. His current and most recent body of work focuses on the relationships and context of geometry in graffiti and luminous color effects sometimes using animals or figures as metaphors for the paintings' interpretation.
The artistic philosophy of SEVEN is to elevate, expand and educate on the art form and culture of street art muralism. He seeks to help communities develop a cultural awareness and an appreciation for street art as a relevant and empowering art form in today's society.
EQUITY IN THE ARTS GRANT PROJECT

As a 2017 Equity in the Arts grant recipient, SEVEN took on a series of large scale graffiti murals across the city of Chattanooga, involving collaborations with local and regional artists, as well as an apprentice program for aspiring students.
Activity 1
SEVEN's first mural painting took place on a building located on Brainerd Road at the McCallie Tunnel.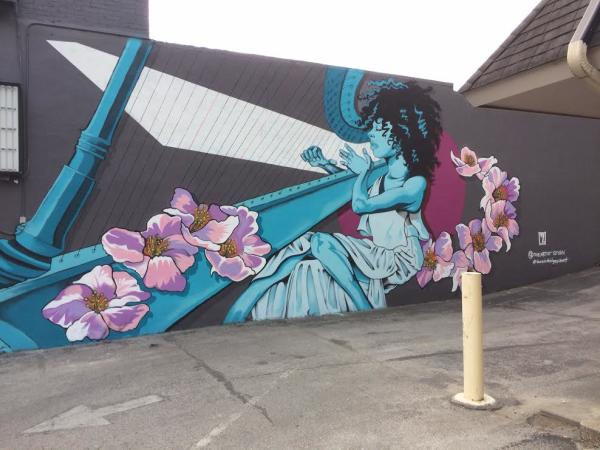 Activity 2
For his second mural painting, SEVEN enlisted the help of local artist, Joy Taylor. Eric met Joy in passing while inquiring about a project at the Creative Discovery Museum. He visited her studio one day and showed her his work. When asked if she had an interest in street art and painting murals, she said yes but mentioned she only had limited experience. Eric told her that he'd like to collaborate on a project soon and would keep her in mind if anything came up. Upon receiving funds for the Equity in the Arts program, Eric enlisted Joy to paint a mural of her own on a building on the Southside's Main Street.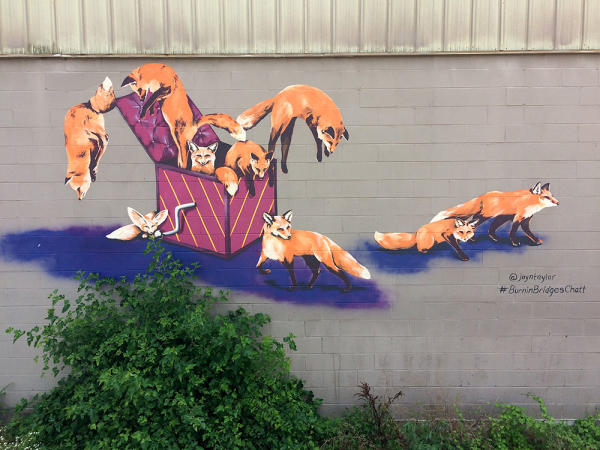 Activity 3
For his third mural activity, SEVEN teamed up with a few regional and local graffiti artists, including BigTeeff from Atlanta, Killamari from Atlanta, and Joy Taylor from Chattanooga to throw a Burnin' Bridges Block Party & Paint Jam. Over two days, these artists painted murals in the back parking lot of Art Creations, located on Frazier Avenue. The party was a weekend long affair, with a DJ, food trucks, and of course, live action painting. Check out this video featuring highlights from the Burnin' Bridges Mural Jam 2017.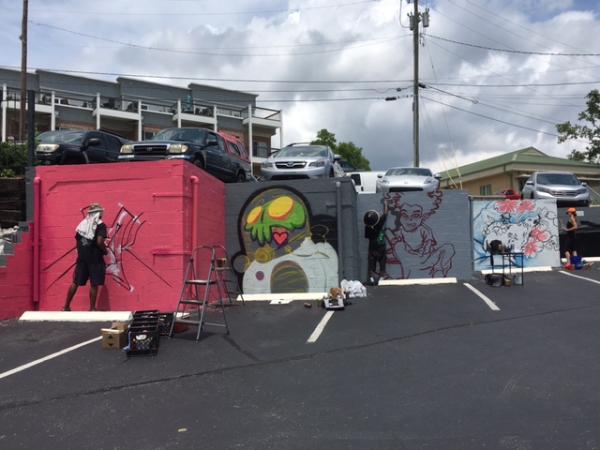 Activity 4
With the EIA grant funds, SEVEN took on two apprentices and trained them in mural techniques, allowing the artists to create their first large scale murals. The purpose of the apprentice program was to take an artist with little to no street art mural experience, instruct them in basic spray-can art techniques and allow them to paint a mural based on their own design or drawing, and guiding them along the way. The apprentices, Monica Milligan and Raul Francisco, absorbed the instruction well, completing great projects for two artists who had no muralist experience.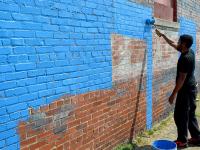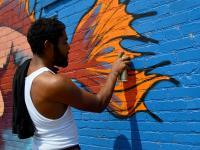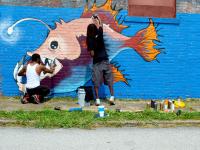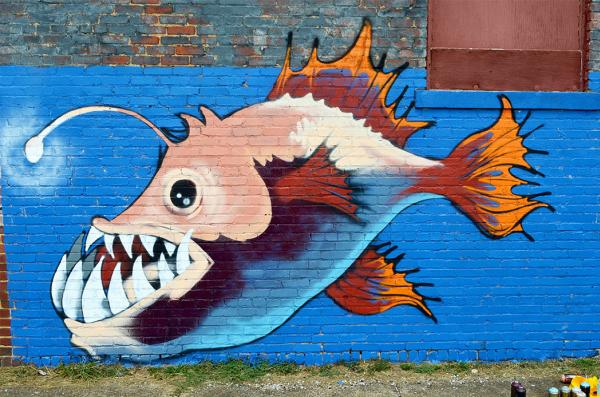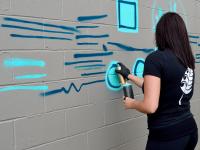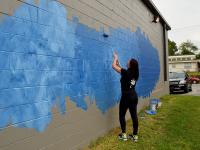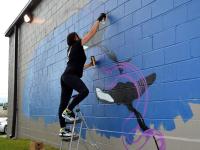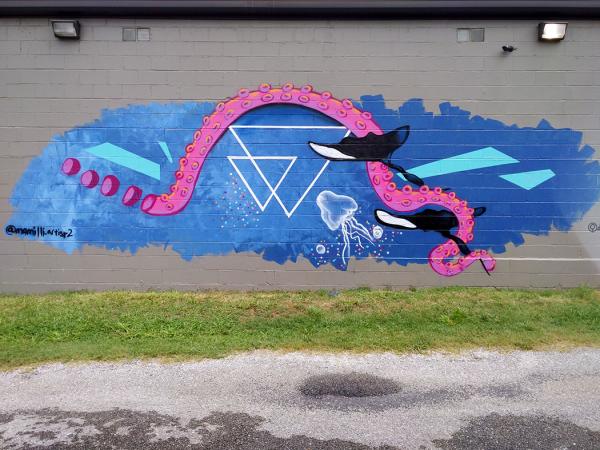 Activity 5
For his final EIA activity, SEVEN painted a mural on MLK Blvd. on the side of the Hutton and Smith building. It is titled "Intergalactic Time Traveler."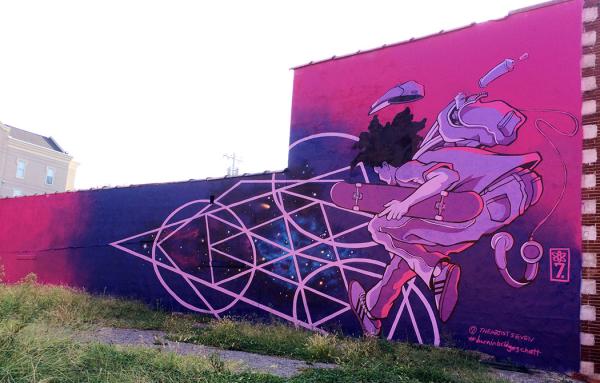 TO SEE MORE OF SEVEN'S WORK, VISIT THEARTISTSEVEN.COM. 
Instagram: @theartistseven
Email: kingdomgraphica@gmail.com