The new year is here and with it comes a laundry list of resolutions and goals to start it off right. While not everyone has a resolution, some find themselves looking for ways to eat right and get active. Chattanooga was named one of the Top 10 Best Small Cities in the US by Conde Naste Traveler, and we can't help but think it has something to do with the blend of outdoor adventure, healthy living and a whole lot of fun. 
From biking and some of the country's best climbing to local eateries that are plant-based, Chattanooga is a city that promotes healthy living on all fronts. If you're looking to live a healthier lifestyle, meet 4 locals who have made Chattanooga's healthy lifestyle their business.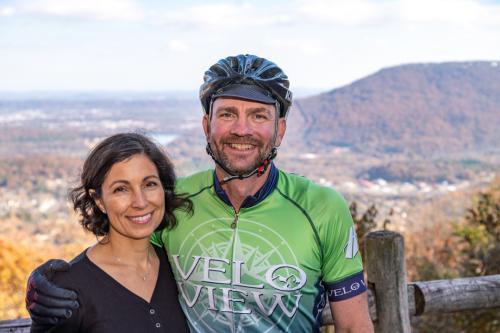 Shannon Burke
Shannon Burke spent years leading bike vacations across the U.S. before settling down in Chattanooga and starting his own adventure bike tour business, Velo View Bike Tours. Tours range from slow to strenuous, making it a great way to explore Chattanooga and the surrounding areas. Burke offers custom road, gravel, and mountain bike tours for those who want to choose their own adventure.
If you're lucky, Shannon's spirited wife Celeste will also be on the tour. As a talented massage therapist, Celeste's studio is a well-known recovery stop for cyclists and the rest of the overzealous outdoor rec community.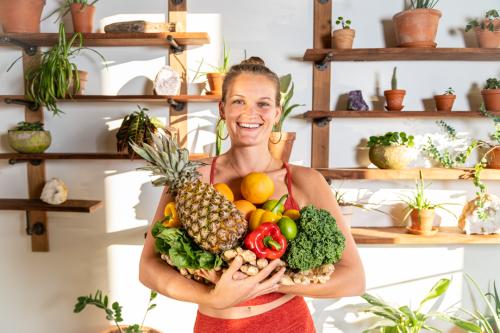 Kelsey Vasileff
Looking to reset and get back on track after the holidays? Owner Kelsey Vasileff and her team at Southern Squeeze can help. Whether you're on the Northshore or in the downtown area, you aren't far from a modern, organic plant-based and vegan kitchen. Vasileff helps keep locals invigorated with a menu full of immune-boosting juices, elixirs, smoothies and lunch specials.
Southern Squeeze isn't just a local business, they're a company that fully promotes healthy living and encourages customers to ask questions about raw foods, plant-based nutrition, and how juices can truly transform your daily life. Fuel up before or after a day of exploring Chattanooga's outdoor scene and take home a few healthy eating tips and tricks while you're there.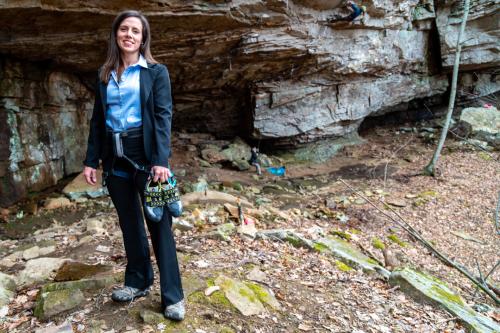 Beth Santoro
Beth Santoro spent years cutting her fingers on sandstone routes and crags to become the accomplished climber she is today. Whether she's exploring hidden climbing gems or hanging out at downtown's High Point Climbing and Fitness, she solves tough climbs the same way she approaches her job as an analyst: with lots of strategy. If you're looking to start climbing to new heights, Santoro has some advice. She says, "Buy some climbing shoes, a chalk bag, and start bouldering in the gym. To head outdoors, find a mentor or guide who will teach you how to climb safely."
Whether you're looking for indoor or outdoor routes, High Point is a great place to start. Check out one of their introductory climbing courses or head outdoors on one of their guided climbing tours to Sunset Rock, Stone Fort, or Denny Cove. With two indoor locations in the Chattanooga area, you're never far from a good route.
If a healthier and more active lifestyle is what you're searching for in 2020, then look no further than the great community of outdoor adventure and overall healthy living Chattanooga has to offer.