It's time to step outside of your comfort zone and take a chance! Whether you think you've got jokes or have the pipes to blow an audience away, the Scenic City is the perfect place to step up to the mic to see what you are made of. Check out our list of open mics at music venues, comedy clubs, bars, and restaurants below.
Music Open Mics
The Well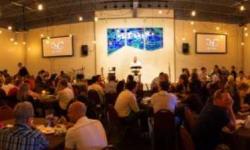 Monday Nights, 7:30pm
The Well on Chattanooga's Southside provides you with an open mic experience that is perfect for those who want to try out their musical or poetic prowess. The environment is very supportive and encourages people of all experience levels to come out and share what they've got to offer. 
Gate 11 Distillery
Thursday Nights, 7-10:30pm
Open mic is held every Thursday at Gate 11 Distillery inside the Chattanooga Choo. It is a free event open to all musicians, poets, comedians, story tellers, entertainers, etc.On every first and third Thursday of the month performers have the option of having their performances recorded for free. 
Tremont Tavern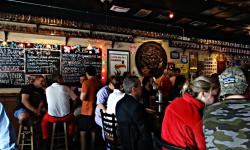 Tuesdays Nights, 8pm
Aside from having some of the best burgers in Chattanooga, Tremont Tavern offers up their stage on Tuesday nights for some open mic fun! Chattanooga musician and open mic host Mike McDade encourages all to bring along whatever instruments they play, or simply just their voice, and leave it all on stage. 
The Office at City Cafe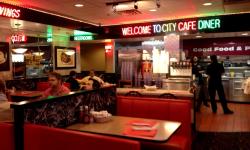 Thursday Nights, 10pm
The Office at City Cafe is one of Chattanooga's best kept secrets. Found in the back of City Cafe, The Office is a hopin' bar that features a Thursday open mic night! Enjoy the largest menu in the state of Tennessee, have a drink and enjoy the night. 
Sing It Or Wing It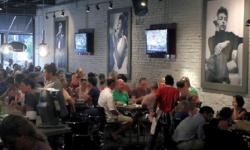 Every Night
Every night is open mic night at Sing It Or Wing It! Whether you are looking for the perfect place for a girls night out or the right setting to take the stage and sing free of judgement, this is the place to be. The party never stops, the songs never stop rollin,' and the food is always great at Sing It Or Wing It.  
Comedy Open Mics
Comedy Catch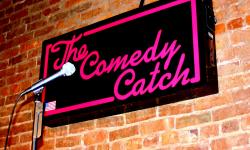 Wednesday Nights, 7:30pm
The Comedy Catch is Chattanooga's premier comedy destination. This stage has hosted legends of comedy such as Jerry Seinfeld, Jeff Foxworthy, and D.L Hugley just to name a few. This is your chance to stand where they stood and give people the gift of one the most pure pleasures of life- laughter. 
Honest Pint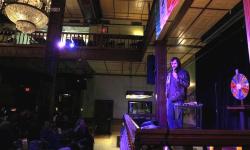 Monday Nights, 9pm
The Honest Pint is one of Chattanooga's most unique watering holes. On Monday nights, the floor opens up for "Comedy Fight," where local comedians duke it out with the ultimate weapon- jokes! If you think you've got what it takes, come armed with your best jokes and let's have some fun.