As the Program Coordinator for Outdoor Chattanooga, we couldn't think of anyone better than Terri Chapin to ask, "Where do Chattanoogans Camp?" 
Terri has some great suggestions on where to camp by the water as well as the best mountain biking and views in the area.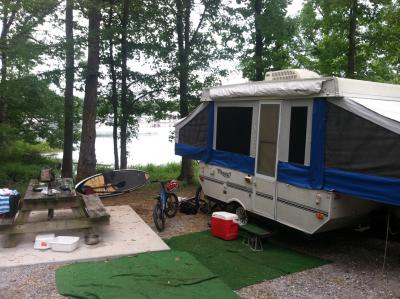 Terri, let's start out with just your favorite overall place to camp near Chattanooga with a view.
That's easy, my favorite place to take the family to camp with a view is along the Cumberland Trail. Cumberland Trail offers spectacular views and incredible day hikes. There's a designated campsite with spectacular views at 2.8 miles from the trailhead, so backpacks are necessary along with savvy wilderness skills. 
OK, that sounds amazing, but what about for those that want or need to just drive to their campsite? And let's make it challenging for you, we want water access too!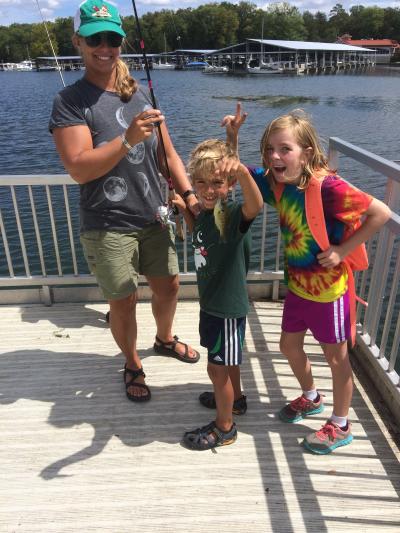 Hands down, Harrison Bay State Park is the where to go for water view camping. There's over 40 miles of shoreline along Lake Chickamauga. There's options . . . one area dedicated for primitive tent only camping, three areas for travel campers with water and electrical hookups and a limited number that can accommodate RVs up to 65 feet in length. My favorite way to play at Harrison Bay is to take paddle craft to enjoy exploring the shoreline and islands within the bay. The kids fish at the pier and mountain bike the 4.5-mile peninsula trail. 
Nice! What if you are all about mountain biking? Is there a camping spot you just can't beat for access to the trails?
If your passion is mountain biking, Cloudland Canyon is the place to roll and camp in the Chattanooga area. For the casual rider, mountain bikes are available to rent at the park and there's a ride called the Cloudland Connector Trail, a 3.5-mile easy rated ride that does connect to more single-track systems such as Five Points Recreation Area. For the more dedicated riders, my favorite is to coordinate a long ride with yurt camping to make the experience truly unique.