The weather is warmer and the nights are longer - spring and summer have arrived. With the changing of the seasons comes an amazing array of festivals in the Scenic City. From the riverfront to the Southside, and everywhere in between, there are a variety of ways to enjoy live music in Chattanooga!
Upcoming Festivals & Series
Friday-Sunday, April 1-Oct. 30 / Fridays 6-8 pm, Saturdays-Sundays 12-8 pm
Locations Vary
FREE 
Street musicians, commonly known as buskers, perform in two-hour time slots in public spaces to activate the Chattanooga sidewalks with live local music and expand community interaction.
May 13-15 / 5-11 pm
Wanderlinger Brewing Company 
$  
Wanderlinger Brewery Company is bringing back its Wanderlinger Music and Arts Festival this May! This unique festival will take place at the brewery and will be three days full of local love, art, music, and delicious handcrafted beer and food. wanderlingerfest.com 
May 21 / 11 am 
Tennessee Riverpark
$
The Tennessee Valley's largest Christian music fest is a full day of worship, wholesome family entertainment, delicious food from local eateries, and great music from artists such as Colton Dixon, Caitie Hurst, and The Union Chattanooga. jfest.com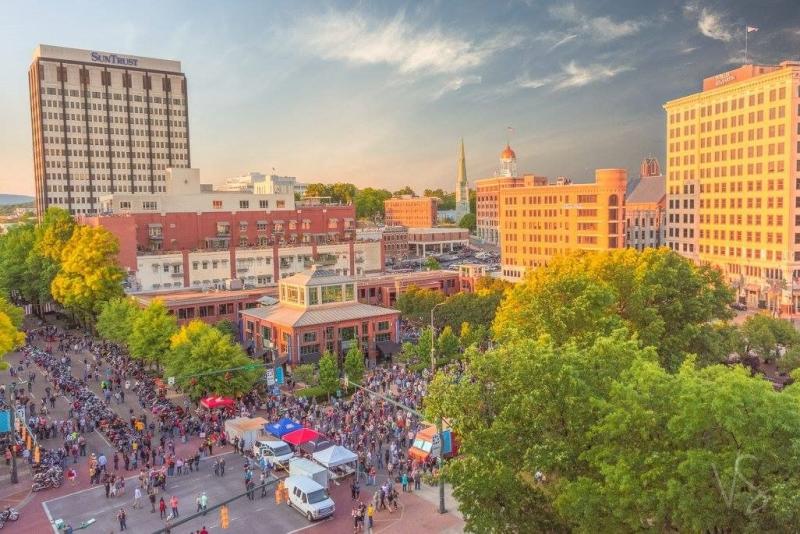 Fridays, May 27-Sept. 2 / 7 pm 
Miller Park
FREE
Chattanooga's Nightfall Concert Series is held each Friday night through the summer in Miller Park, showcasing local musicians, artisans, food, and free entertainment for the whole family.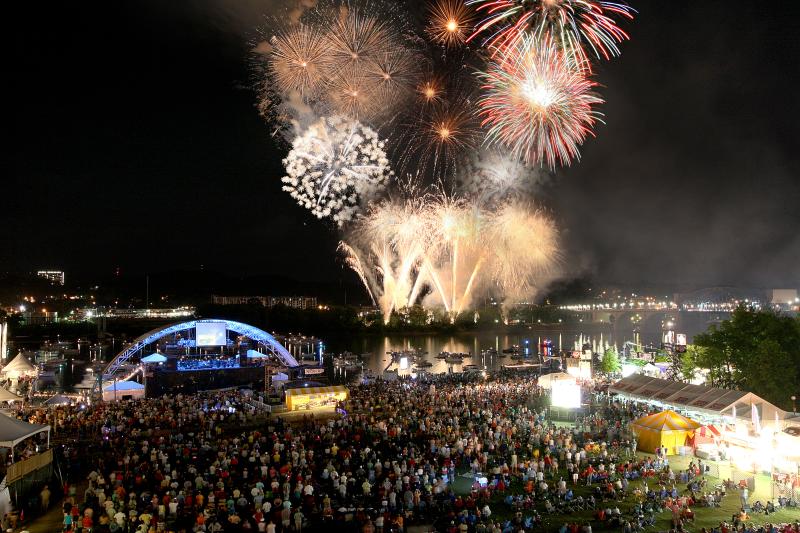 June 3-5 / Times Vary
Ross's Landing
$
Chattanooga's original music festival is back and ready for you for its 39th year! Music lovers will hear at least 24 acts on three different stage sets ups and will enjoy the new Riverbend experience that will bring performers closer to audiences and rock our city.
June 4-26 / Times Vary
FREE/$
For its 5th year, the Chattanooga Festival of Black Arts & Ideas will be celebrating Juneteenth, with events and activities taking place all month long in varying locations throughout the city. This multi-day festival will feature extraordinary contributions of artists of African descent in music, dance, theatre, visual arts, film, and literature.
June 21 / 9 am-8 pm
FREE
Make Music Day, or Fêta De La Musique, is a worldwide celebration of music, where musicians – of all levels at any age – will fill the city's streets, parks, rooftops and more to play live music on June 21st (the Summer Solstice).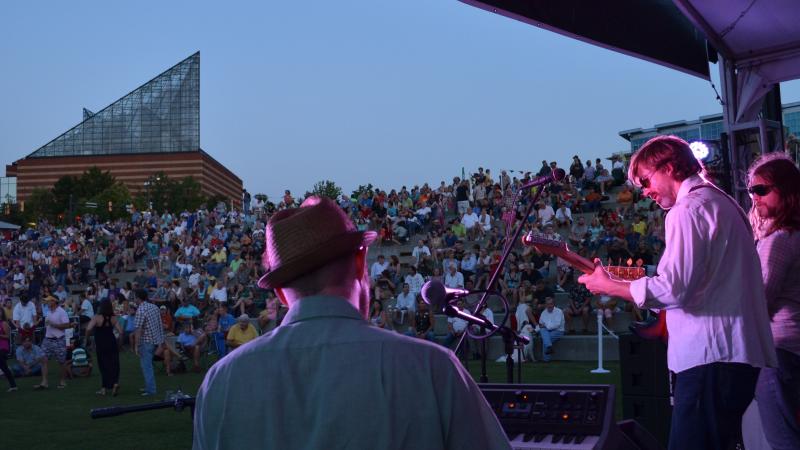 Saturdays, July-Aug. / 7-10 pm 
Ross's Landing
FREE
Join us for a live concert series all summer long! Riverfront Nights brings you live music under the stars from some of the area's most vibrant and talented artists, various food and beverage vendors, and more family fun.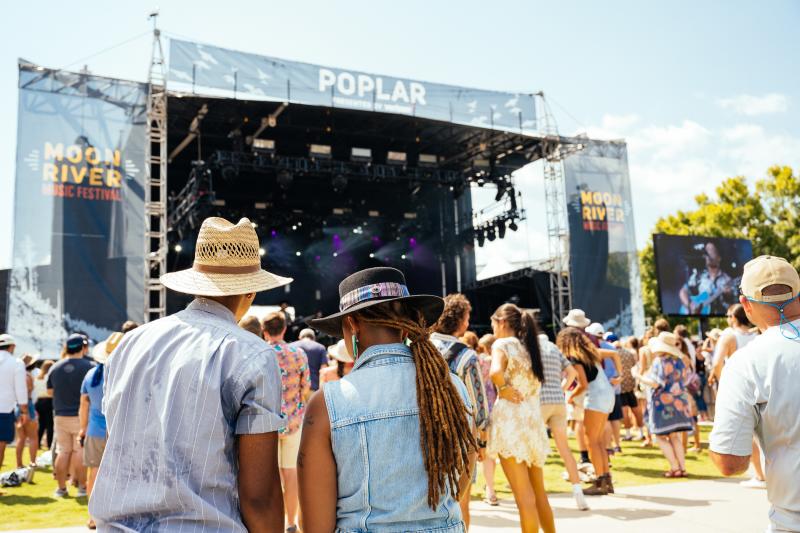 Sept. 10 & 11
Coolidge Park
$
Founded in 2014 by musician Drew Holcomb, the annual Moon River Music Festival is an exciting, family-friendly, two-day event highlighting the music and culture of Tennessee. Originally taking place in Holcomb's hometown of Memphis, Moon River has grown into an important and beloved institution in the Tennessee community. Now in its fifth year, Moon River will continue the tradition at Coolidge Park in Chattanooga. The festival will feature 20-22 specially curated national acts, two stages, and local food vendors.
Markets with Live Music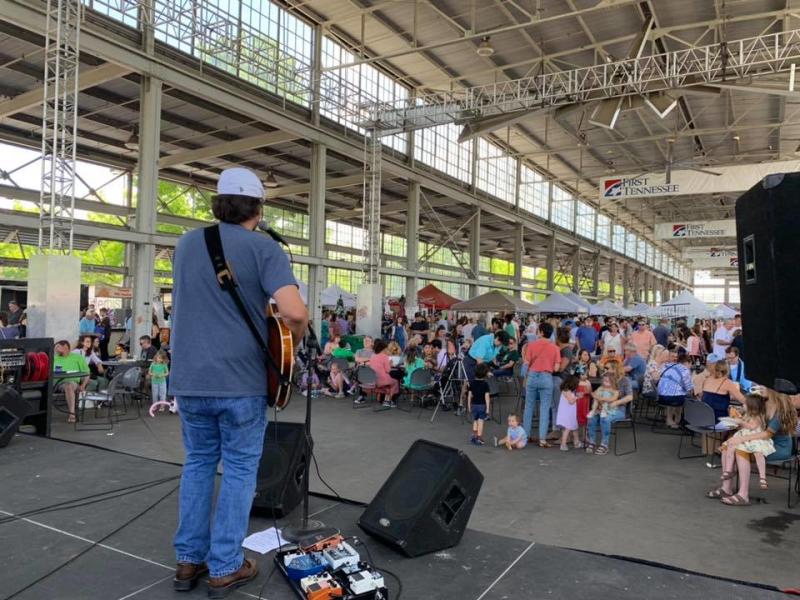 Saturdays, March 12-Oct. 1 / 10 am-5 pm | Sundays, March 13-April 10 / 11 am-4 pm 
Tennessee Aquarium Plaza
FREE
Chattanooga River Market features handmade items from local and regional artists and showcases their jewelry, woodwork, and more. Free yoga class at 10 am (bring your own mat).
Sundays, April 24-Nov. 20 / 11 am-4 pm 
First Tennessee Pavilion
FREE
The weekly open-air producer-only market features local food artisans and farms, fresh produce, meat, and cheese, live plants, local arts and crafts, food trucks, and much more.