Experience the Earth Waking up or Going to Sleep 
Getting up early to watch the sunrise reflecting on the Tennessee River is a sight to behold. Not a morning person? Perched on a bluff to watch the sunset over the valley can take your breath away. Here are a few of the most stunning Chattanooga locations to watch this natural beauty occur. 
Coolidge Park
Sunrise at Coolidge Park offers stunning reflections of color and the historic Walnut Street Bridge.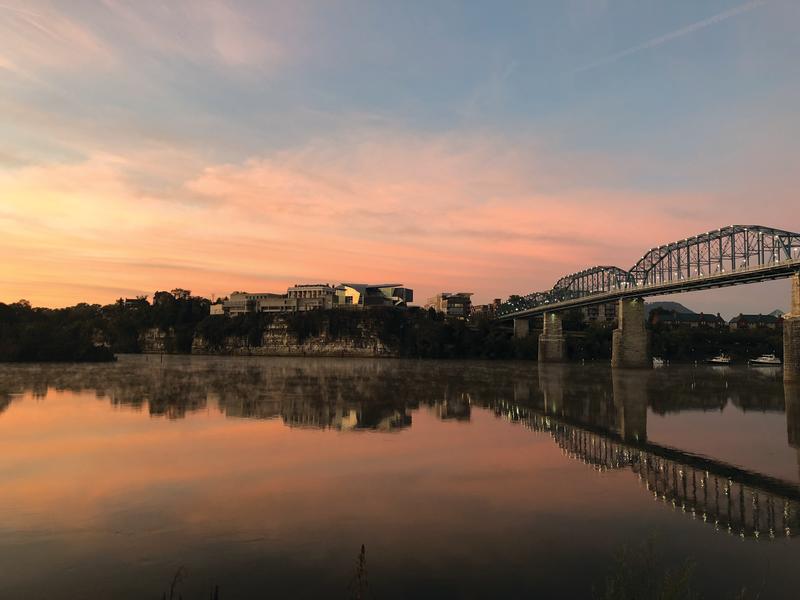 Sculpture Fields at Montague Park
Sunset over the beautiful art at Sculpture Fields includes scenic views of Lookout Mountain.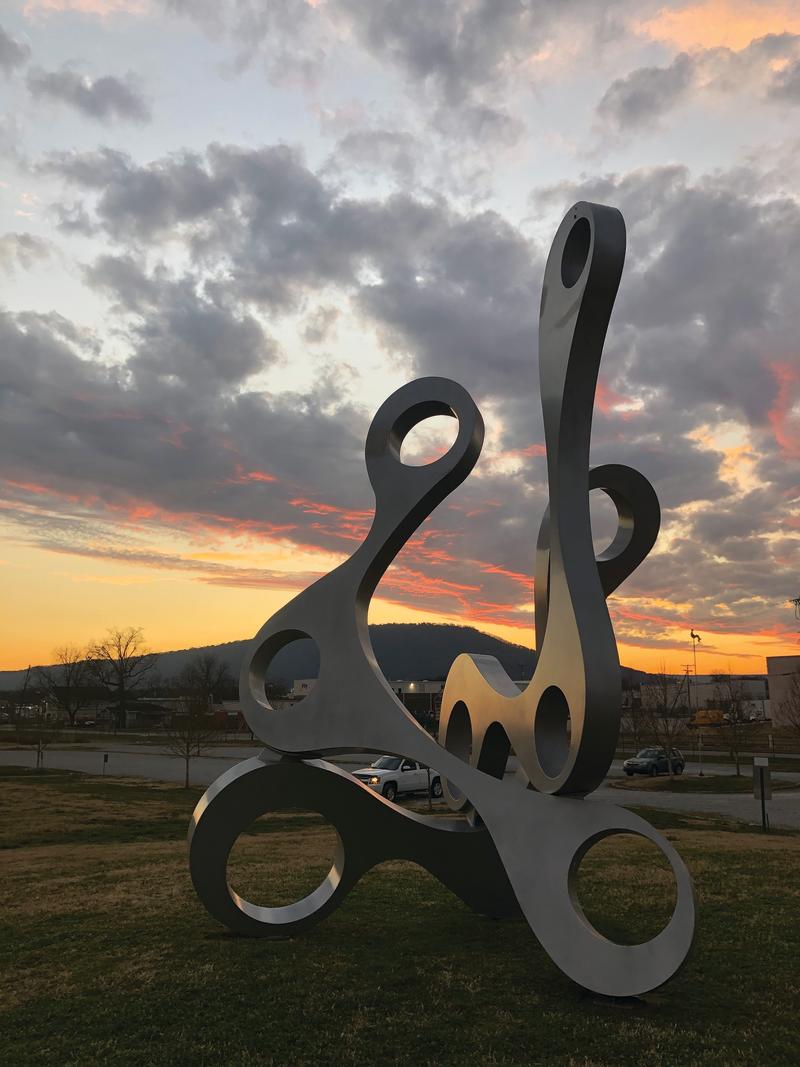 Snooper's Rock
Snooper's Rock is worth every second of getting up early to witness the beauty of cloud inversions.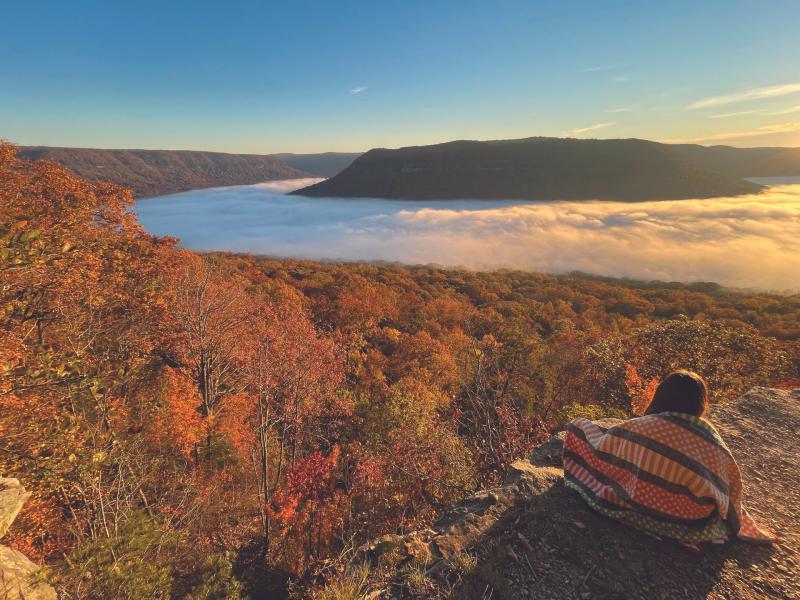 Sunset Rock
Sunset Rock is obviously the right place to be when the sun sets over the valley.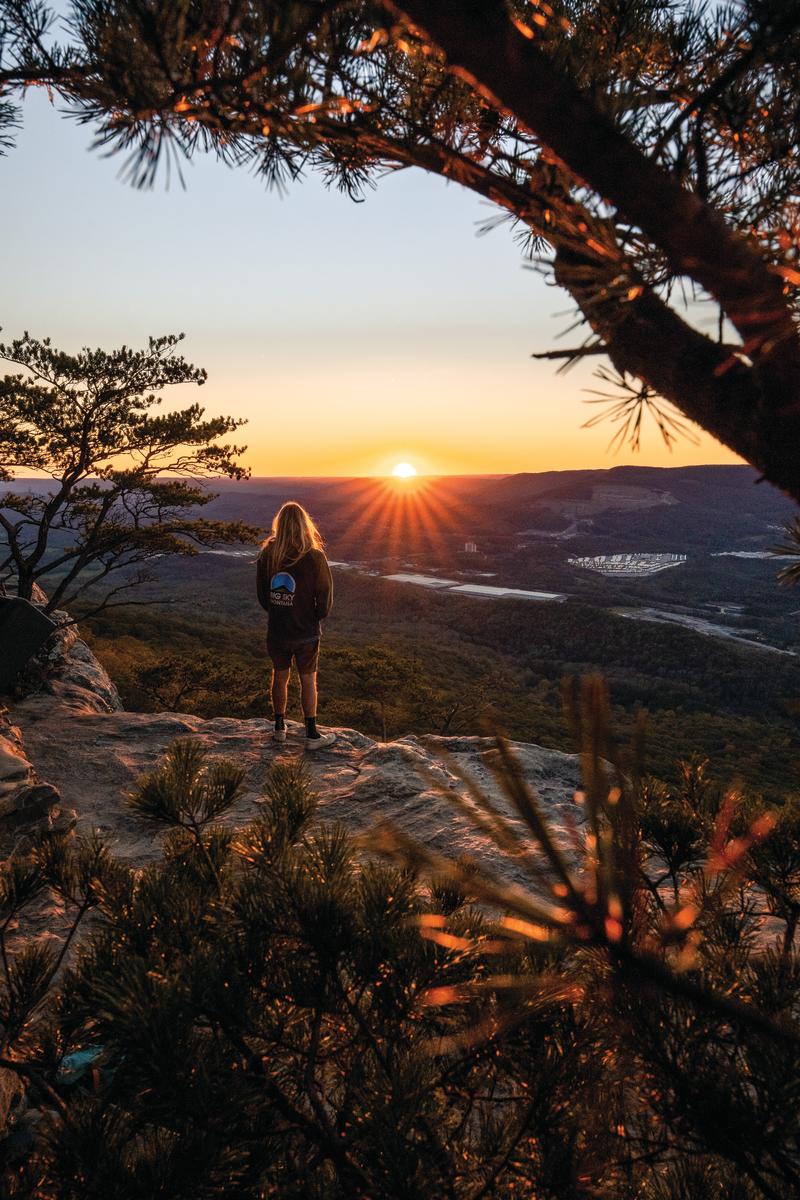 Ross's Landing & Downtown Riverfront
The Downtown Riverfront and Ross's Landing provide the best places to relax and watch the sunset over the Tennessee River.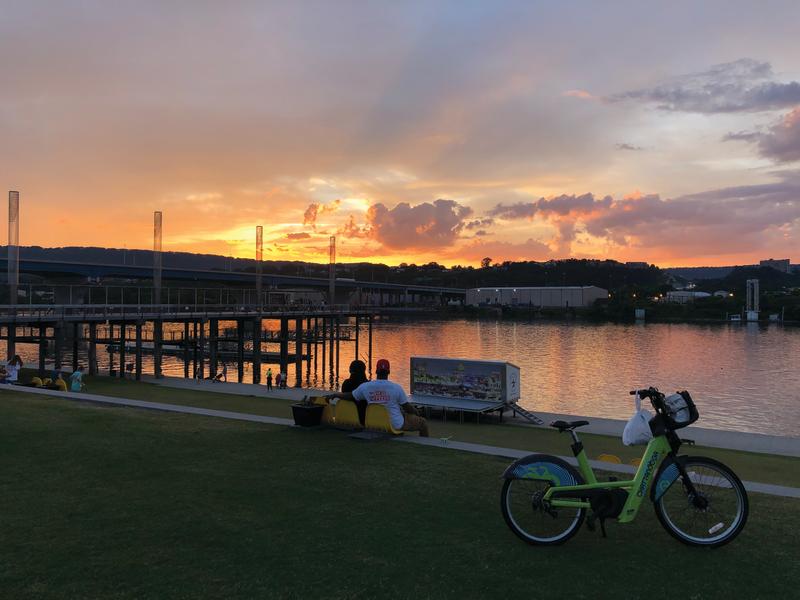 Photo Credits: Above Images
Sunset Rock - Rebecca Hollman; All other photos – Papae Litchfield 
---
Chattanooga Travel Inspiration Magazine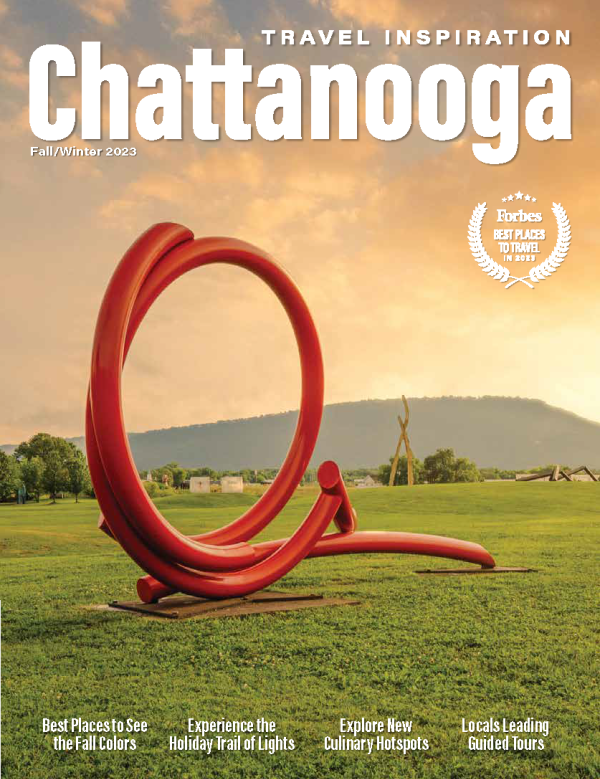 A version of this story was previously published in the 2023 Fall & Winter edition of our Travel Inspiration Magazine.