Ah, TripAdvisor. The go-to resource for visitors to find the best activities an unexplored town has to offer. Check out these unique and exciting TripAdvisor recommended must-dos in Chattanooga, like glass blowing, helicopter touring, and ghost walking. 
Glass Blowing Experience 
You may have watched the professionals do it, but have you ever had the chance to be a glass blower yourself? Get a hands-on glass blowing experience at Ignis Glass Studio to create your own ornament or sun-catcher. A professional will help as you choose colors, work on the piece, and blow the glass.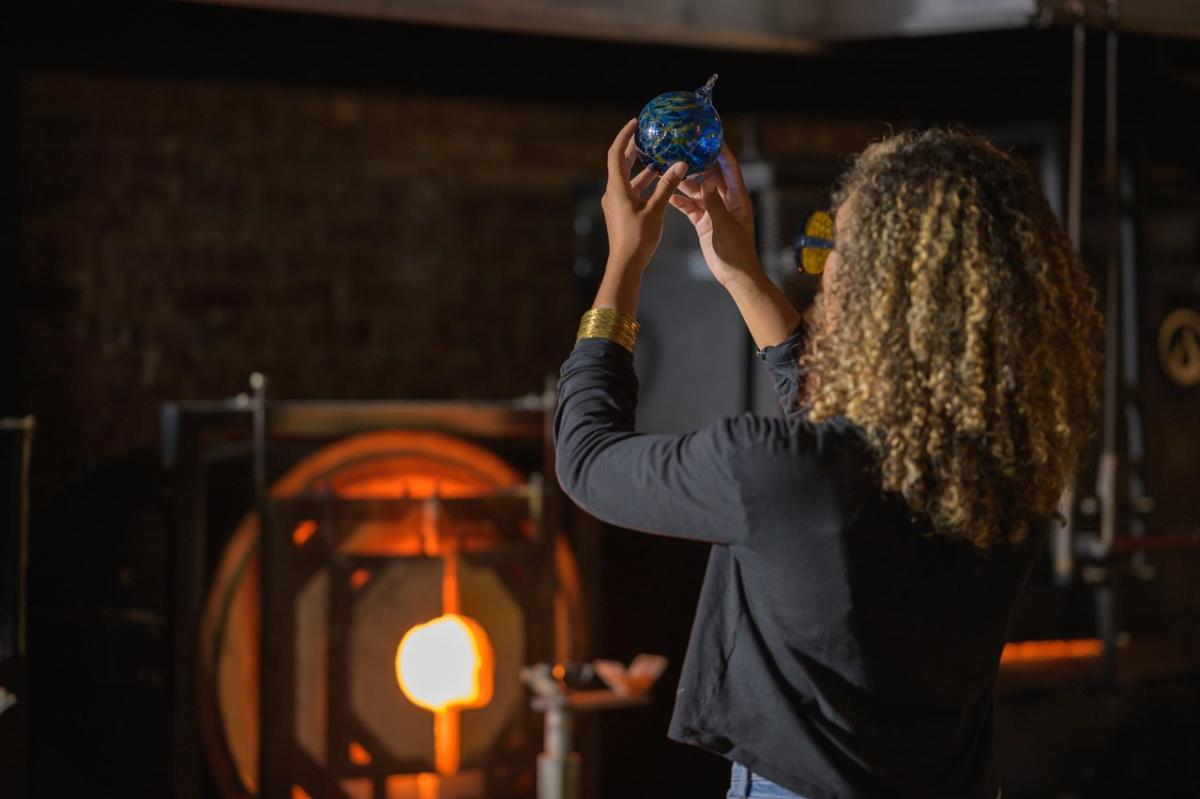 Create Your Own Scent Class 
Chanel No. 5 may be great, but in this class, you'll be able to create your own signature scent with local business Good Fortune Soap & Spa. Choose from over 80 fragrances and essential oils to go into a soap, body scrub, lotion, wash, beard oil, pure oil, or candle. 
REVIEW: "My best friend and I had a wonderful time creating our signature scents. I made a candle and a roll-on and my friend made a Shea butter bar. Great experience!" -jenland37 
Haunted History Walking Tour 
If your favorite type of history involves mystery and the supernatural, this is the activity for you. Discover Chattanooga's haunted side during this Chattanooga Ghost Tours' Murder & Mayhem Tour of the city's popular paranormal locations while listening to ghost stories and local lore. 
The Pinball Museum 
No quarters are needed to get nostalgic and spend the afternoon playing arcade games here — just pay an entrance fee and start playing for as long as you'd like. The museum also features the history behind some of your favorite arcade games like— you guessed it—pinball.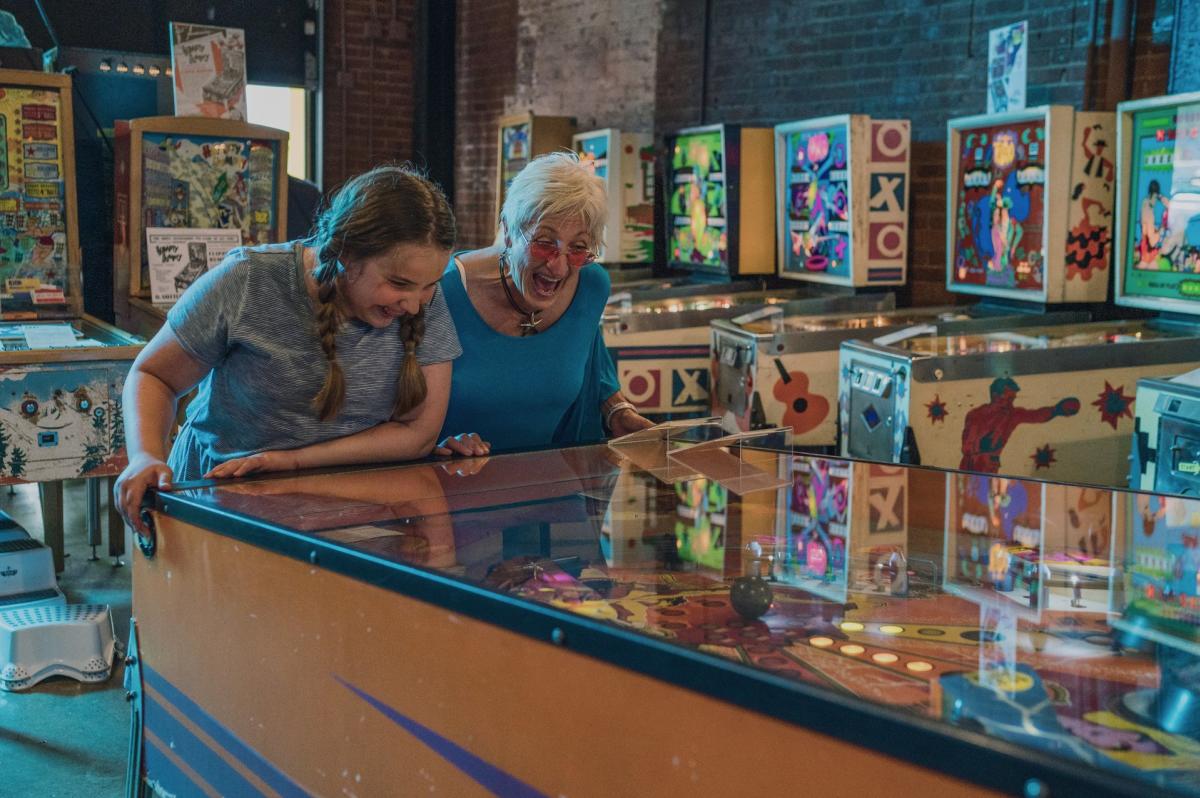 Chatt Taste Food Tour! 
Experience the unique cuisine of Chattanooga on one of Chatt Taste's walking food tours. Foodies can get a taste of that classic Southern cuisine within Chattanooga's historic MLK district on the MLK Southern Cuisine Food Tour, take in the vibrancy of downtown while dining at restaurants that serve food from across the globe on the Downtown Chattanooga Tour, or revel in the excitement of Nooga's Southside via four local restaurants on the Southside Food Tour. 
REVIEW: "Briana, our tour guide for the West End tour, is a knowledgeable foodie who worked with the different chefs to craft a unique experience just for us. This was such an enjoyable evening. We learned so much about our delicious meals and crazy good cocktails while thoroughly enjoying the conversation and company. This is a must if you are in the city!" -Tim O. 

Briana Garza (right), owner of Chatt Taste Food Tours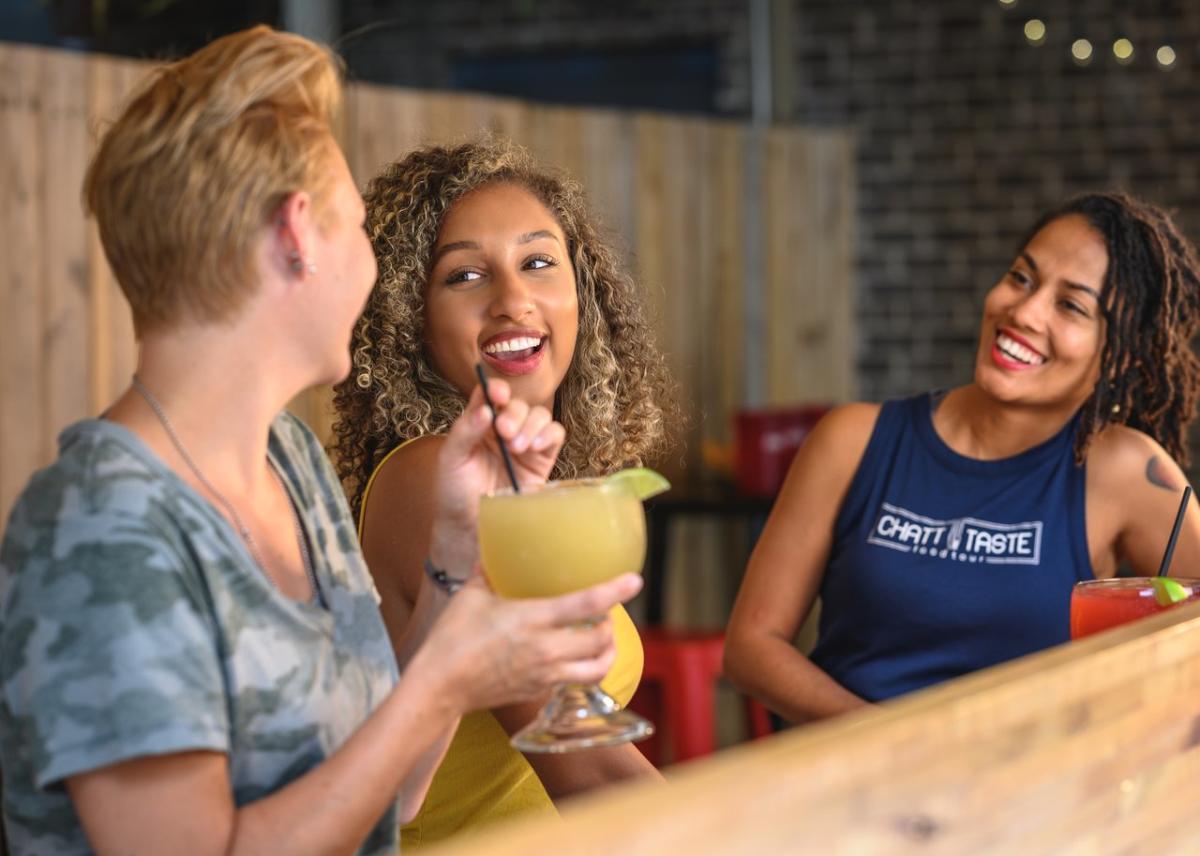 Helicopter Tour 
Sometimes, the best way to take in a city is from a bird's eye view. This 30-minute tour from the sky will take you over downtown Chattanooga, the Tennessee River, Chickamauga Dam, Nickajack Lake, and Lookout Mountain. 
Secret Agent Escape Room 
Did you know that a Time to Escape Room is in the heart of downtown? Walk around the city and grab a bite to eat at a nearby restaurant before stopping in to transform into a secret agent. This escape room is set in 1963 London, where your mission is to track down and uncover a despicable plot. 
River Gallery 
Take a visit to the city's Bluff View Arts District to see beautiful paintings and glass artwork at The River Gallery. Don't forget to head outside to the attached sculpture garden, a two-acre beautifully landscaped outdoor space overlooking the Tennessee River and filled with captivating sculptures. 
REVIEW: "We happened upon this gallery during a spontaneous stop in Chattanooga and were pleasantly impressed by both the variety and the quality of the artwork represented. A great variety of media from artists all over the country kept us wandering far longer than we had expected to." -dbfritz 
ChattaBrew Tour 
Touring Chattanooga is made a lot more fun when there's beer involved. Visit four different local breweries and get a behind-the-scenes look at the art and science of brewing your favorite beverages. Of course, no brewery tour is complete without a guided tasting of the signature and seasonal beers.