Chattanooga's African American community has made a lasting impact on the city's culture, heritage and arts. Whether you are looking for a nice artsy spot, a tasty meal or a place to wind down and relax, Chattanooga's black-owned businesses are worth checking out. It's easy to enjoy a full day of family-friendly activities or a night out with your friends indulging in a piece of black-owned Chattanooga culture.
Relaxation and Pampering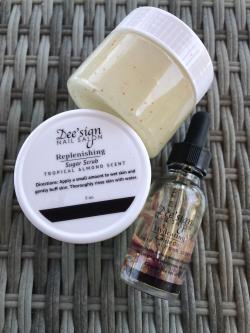 Looking to take it easy and relax? Check out one of the newest retro spots, All Good Coffee Shop and Used Bookstore. Not only can you unwind and enjoy a great read from their huge selection of used books, but you can also sip on tasty coffee, devour succulent breakfast croissants or indulge in their mouthwatering cranberry pecan chicken salad for lunch. All Good Coffee Shop and Used Bookstore is in the historic area of Glass Farms at 2420 Glass Street.
If pampering is on your radar (and it should be), Dee'sign Nail Salon provides you with the ultimate spa experience. Whether you're looking for an afternoon out with the girls or just time for yourself, it is the perfect place to relax.  From manicures and pedicures to quality nail care,  Dee'sign Nail Salon has everything you need for an amazing experience. Salon owner Demetria Jordan has been in business since 2006 and her quaint spot is located only 20 minutes away from downtown Chattanooga at 6739 Ringgold Road. Be sure to pick up locally made products like hydrating cuticle oil, restorative foot and body balm and sugar scrubs while you're there to take some Chattanooga culture home with you.
The Arts
Do you have an appreciation for black art? Keeody Art Gallery, located downtown in the historic M. L. King district, should be on your list. This beloved gallery offers art, love and soul in the form of inspired and original mixed media compositions. The gallery is a newly formed business from international artists and creative couple Jody Harris and Keelah Jackson-Harris. The two use their diverse styles to complement each other in visual arts, singing and writing. If you are interested in exploring creativity during your visit, stop by Keeody Art Gallery for live performances, art pieces and locally created products.
Good Eats & Hangs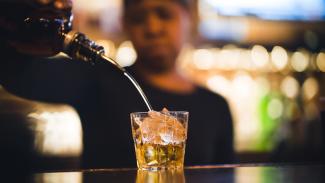 When you are ready for a good meal with family or a nice date night, check out Blue Orleans in the Southside District of Chattanooga. Known for giving the ultimate New Orleans experience with the freshest ingredients, dig into your choice of seafood etouffee, crawfish, jambalaya and so many more of their signature dishes. Established in 2007, the owners wanted to bring a taste of New Orleans to Chattanooga, and Chef Mike ensures every bite serves up creole flavor with a contemporary twist.
After dinner at Blue Orleans, it's time to lounge. Located just steps from Blue Orleans, Chattanooga Cigar Club is known for premier hand rolled cigars from all over the world, decadent cocktails and hookah but offers much more. This sweet spot features great music, live performances and speakeasy-style craft cocktails with a modern flair. When you visit the Chattanooga Cigar Club, be ready to wine, dine and lounge with your friends after a long day of exploring Chattanooga.
Whether you're looking for a day to relax or you'd rather hit the town exploring, there's no shortage of black-owned businesses to support in Chattanooga.