Weekend Top 5: February 3 - 5  
Looking for things to do in Chattanooga this weekend? We've got you!
February 3 | 5:30pm to 9pm | Townsend Atelier 
Townsend Atelier is pleased to announce a two-person exhibition featuring new works by Robin MacKillop and Maria Willison. Paintings, drawings, and sculptures. Open to the public free of charge. Works available for purchase in person and online. On view through the month of February. 
February 4 | 10am to 4pm | Mountain Arts Community Center
Nothing could be sweeter than opening day at Market At MACC! Sweetheart Market will be overflowing with scrumptious gifts. Show that special someone just how much you care by treating them to fine chocolate, bath & body, jewelry, art, and so much more! Specialty wine and champagne cocktails will be there for your drinking pleasure. Live music and food will help complete this "Lovely" day! 
Price: Free
February 4 I 9pm to 2am I Wanderlinger Brewing Company
Soundsystem Cultures Presents UJUU,  ROHAN SOLO, and SPINCHILLA. 
Visuals by: Badpineapple Visuals 
Presale $20, Door price $25 Ages 21+ 
Funktion-One sound provided by Soundsystem Cultures 
February 5 I 7pm to 10pm I Songbirds
The Squirrel Nut Zippers began their musical journey in Chapel Hill, North Carolina, in the mid-1990s, as a musician's escape from the cookie-cutter world of modern rock radio at the time. Jimbo Mathus along with his wife Katherine Whalen and drummer Chris Phillips formed the band as a casual musical foray playing for friends and family around town. It wasn't long before the band (which had grown in size) developed a reputation for pioneering a quirky mix of jazz chords, folk music, and punk rock leanings and attracted a national audience. 
Doors at 6:00 PM, Show at 7:00 PM. 
Standing Show 
Price: General Admission Advanced: $40 
Every Weekend until April 16 | 12:30pm to 3pm | Tennessee Valley Railroad Museum  
TVRM is thrilled to present a unique opportunity: The Homefront Tea Room Experience. Attendees will enjoy a full high tea in the upstairs viewing room of the Grand Junction Depot at 4119 Cromwell Road, Chattanooga, TN. The experience also includes a 75-minute tea seating and a 65-minute train ride on the Missionary Ridge Local. The entire event lasts for 2 hours and 30 minutes. 
The tea seating will begin at 11:00 am, with the train ride following at 12:30 pm. A delicious selection of teas and high tea fare, including savory and sweet items and freshly baked scones will be served. 
Reservations are necessary, and tickets cost $50 per person, which includes the train ride.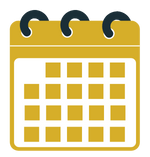 About Weekend Top 5
Published every Monday, The Weekend Top 5 is a curated list of can't-miss events happening in Chattanooga this weekend!
From music to festivals to attraction special events, and more, you'll find all the Chattanooga events you are looking for here on our events calendar. 
Explore All Events