Weekend Top 5: September 29 - October 1
Looking for things to do in Chattanooga this weekend? We've got you!
Sept 29 - Oct 29 | Times Vary
Join us every Friday, Saturday, and Sunday until the end of October for an enchanting flower-picking, corn maze, pumpkin patch, scenic hay ride and much more. 
Price: $
Sept 30 | 10 a.m. - 2 p.m.
Demystify camera settings, learn iPhone tips, tricks, and tools, and explore the art of composition, in this four hour, hands-on workshop. Along the way, photographer Jim Pfitzer will share many of his own iPhone photos and tell stories about how he created some of this favorite images from around the world. 
Jim Pfitzer is a Chattanooga native and National Geographic Certified Photography Instructor and Naturalist Jim Pfitzer teaches photography in such remote and wild places as Antarctica, Alaska, Baja California, Patagonia, Egypt and Jordan. He specializes in getting the most out of the camera we already have in out pocket -- the iPhone. 
Price: $75
Sept 30 - Oct 31 | Times Vary
Get ready to scream! Prepare for the unknown at the award-winning Dread Hollow!
The 2023 fall fright season unleashes three all-new terrifying haunted houses and three horror-themed escape rooms at Chattanooga's only nationally ranked haunted attraction.
Enter the realm where dark deeds in the shadows and gruesome horrors behind closed doors feed an unquenchable yearning for blood at Dread Hollow!
Dread Hollow is not recommended for children under the age of 12. Buy timed-entry tickets in advance online; walkup tickets are not available at the door. Haunt admission includes all three haunted houses. Tickers and all the glory details at dreadhollow.com. 
Price: $22+tax through Sept 10, $25+tax after Sept 15 for Escape Rooms
Sept 30 | 1:00 p.m. - 5:00 p.m.
Whiskey and Spirit tasting event featuring Tennessee Whiskeys and beyond. Live music will be provided by Neon Moon 90's Country Band. Food vendors are available on site. 
Price: $20 - $125
Oct 1 - 31 | Times Vary
When Chattanooga transforms itself to ChattaBOOga! In October, it's not the typical haunted city. Only for the bravest of souls, there's an intense haunted cavern crawling with terrifying creatures; menacing woods and a dark swap teeming with monsters; and chilling ghost hunts in search of the city's restless dead. For more mild experiences, families can enjoy 10-acre enchanted MAiZE; superhero drivers carving pumpkins underwater; spooky rides abroad a haunted vintage train; trick-or-treating around zoo animals; and frightening fun on haunted amusement park rides. 
Price: Free to watch!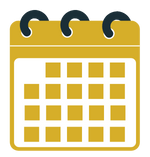 About Weekend Top 5
Published every Monday, The Weekend Top 5 is a curated list of can't-miss events happening in Chattanooga this weekend!
From music to festivals to attraction special events, and more, you'll find all the Chattanooga events you are looking for here on our events calendar. 
Explore All Events