Weekend Top 5: June 2-4
Looking for things to do in Chattanooga this weekend? We've got you!
June 2-4 | 4 pm (Friday), 2 pm (Saturday & Sunday)
Chattanooga's original music festival is back and ready for you for its 39th year! Music lovers will hear at least 24 acts on three different stage setups and will enjoy the new Riverbend experience that will bring performers closer to audiences and rock our city.
Price: $95 - $405
June 2 | 10 – 1 pm
Meet your guide in Saint Elmo at the entrance to ride the Incline Railway up the 72 percent grade to the top of Lookout Mountain. Perched on the sheer bluffs of Lookout Mountain the views down into the Chattanooga Valley are breathtaking. You and your guide will exit the station and get fitted for the bike adventure. You start with a skills session at the top of the mountain to practice all the bike handling skills you will need to descend the mountain. We will ride 7 miles down the mountain with almost no pedaling required on some wide open double-track trails to finish back at the incline Railway with a complementary Clumpies Ice Cream to cool you off from the ride.
Price: $89+
June 2 | 10 – 5 pm
Wild Kratts: Ocean Adventure!, a brand-new temporary exhibit at Creative Discovery Museum, immerses young explorers in your life in whole-body explorations of ocean habitats and their fascinating creatures. Using Wild Kratts technology and the powers of science and teamwork, visitors will join the Wild Kratts team to solve problems, help animals, and foil the villains' nefarious plans.
Price: $16.95
June 2 | 9:00 – 10:30 pm
Every first and third Friday at 9 pm we present a new mix of NYC comics playing alongside Southeast favorites. Swing by a little early for the "Pre-Show Happy Hour" (8:00-9:00 pm) and stock up with discounts on all sorts of drinks. Limited seating, so reserve and come on out y'all!
Price: $10 (includes one beer)
June 4 | 11:00 – 4:00 pm
A summer tradition at Chattanooga Market – we're scooping up some of our city's best ice cream around! New this year…100% of the proceeds go directly to GIRLS, INC. OF CHATTANOOGA! The mission of Girls, Inc. is to inspire and equip all girls to be strong, smart, and bold leaders within their families, their community, and society. Get your ticket at the Girls, Inc. booth on the day of the event to enjoy scoops from every creamery.
Price: Free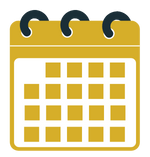 About Weekend Top 5
Published every Monday, The Weekend Top 5 is a curated list of can't-miss events happening in Chattanooga this weekend!
From music to festivals to attraction special events, and more, you'll find all the Chattanooga events you are looking for here on our events calendar. 
Explore All Events