Weekend Top 5: September 30 - October 2
Sept 30-Oct 1 I 6pm - 10pm I Ross' Landing
Combining both traditional and contemporary bluegrass, this annual festival appeals to a wide age range and has featured some of the biggest names in bluegrass.
Sept 30 I 6:30pm - 10pm I 241 Inman Street East, Cleveland, TN 37311
This is a lively Country Concert outdoors to benefit the Bradley County Library as they stay current through programming to include such things as 3D printing, Recording booth, robotics, flight simulator, etc. This concert is outdoor and family-friendly. There will be open stores and food trucks to add to the fun. Bring your blanket or chairs and enjoy a beautiful fall evening together!
Sept 30-Oct 1 I 10am I 1804 Morris Hill Rd
Shop handcrafted goods from 60 local artists and crafters - woodwork, textiles, quilts, farmhouse furniture, leather, jewelry, candles and soap, baked goods, and so much more!! You can start your day in our Cafe serving up biscuits and coffee, and stay thru lunch, eating at our Live2Serve Cafe, and still satisfy your sweet tooth at our Sweet Shop. Plenty of room to shop with your favorite vendors. They will honor local veterans each day at 11am, with a Quilts of Valor presentation (qovf.org), and that's not all! There will be beautiful crafts hung all over the gym, and front hallway, from the local Crazy Quilter's Guild! phew! Lots going on - great people, great food - and great arts and crafts!
Sept 29-Oct 2 I Chester Frost
The 2022 ODBA World Championships will be held on September 29-October 2, 2022 at Chester Frost Park. Please visit the website for more information!
Oct 1-2 I 8:30am - 5pm I Rock City Square
Get in touch with Rock City's German heritage during the 16th annual Rocktoberfest. Rock City Square will be transformed for a celebration of harvests and fall foliage. This premiere autumn festival includes German music, food and fun for the whole family. Step into German culture at Rock City as we celebrate and honor our founder Frieda Utermoehlen Carter's heritage. This event was selected as a recent Top 20 Event by Southeast Tourism Society!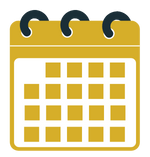 About Weekend Top 5
Published every Monday, The Weekend Top 5 is a curated list of can't-miss events happening in Chattanooga this weekend!
From music to festivals to attraction special events, and more, you'll find all the Chattanooga events you are looking for here on our events calendar. 
Explore All Events