Chattanooga's Best Scenic Views
Chattanooga sits on the edge of the Tennessee River and along the Cumberland Plateau. There are numerous scenic overlooks, all with their unique breathtaking views of the sweeping valley below. Some of the overviews are easy to get to and require a short walk from the car. Others require a short hike ending in some of the most peaceful spots you will ever see.
Accessible Views are marked with a ♿.
Snooper's Rock
Signal Mountain
Point Park | Chickamauga & Chattanooga National Military Park ♿
Lookout Mountain
Trail to the overlook is paved.
Sunset Rock
Lookout Mountain
Ruby Falls Lookout Tower | Blue Heron Overlook ♿
Lookout Mountain
Includes a color-blind viewfinder!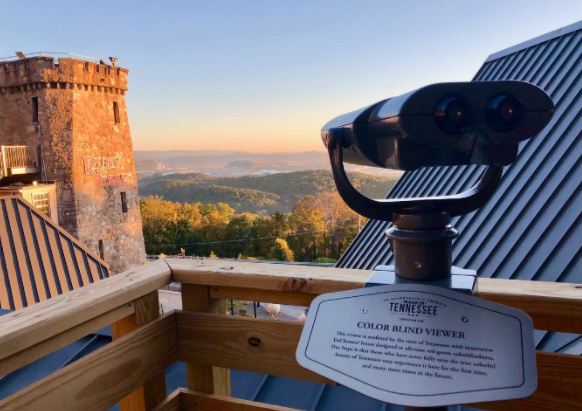 Edward's Point
Signal Mountain
Tennessee River + Walnut Street and Market Street Bridges from Coolidge Park ♿
Downtown Chattanooga
This view can be seen from multiple points along the Tennessee Riverpark at Coolidge Park.
You'll like these too.
Chattanooga is the only city in the world to be named Outside magazine's "Best Town Ever" twice. And it's easy to see why. Chattanooga's outdoor adventures beckon...