What's to do in Chattanooga? You could spend months exploring all this city and region have to offer, which makes it an excellent destination for a weekend getaway. You're sure to find something to enjoy, whether you love the outdoors, arts, culture, or great food. What about if money is tight? That shouldn't keep you from coming, as the city has plenty of things to do that are relatively cheap or even free. Here are some of our favorite ways to explore the city without spending a lot of money.
Visit the Downtown Parks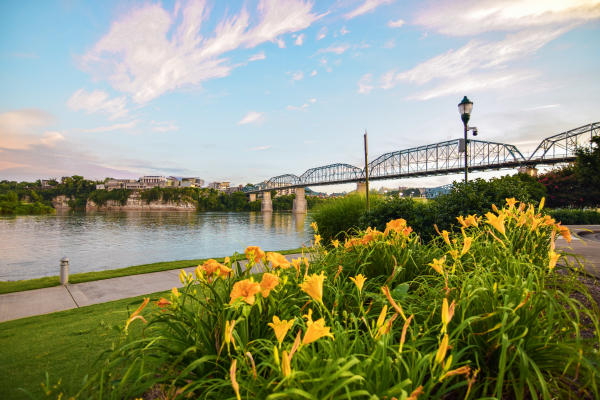 Two beautiful public parks hug the Tennessee River's northern banks where it passes through downtown Chattanooga. Coolidge Park is grassy and highly manicured, and it's the perfect place to enjoy a day with family. Pack a picnic, bring your favorite lawn games, and enjoy $1 rides on the vintage carousel at this spirited park.
Only a few hundred yards downstream, Renaissance Park offers a slightly less groomed park-going experience for walkers, picnickers, and urban explorers. This wooded space has all sorts of nooks and crannies to wander around, ranging from piers over the water to playful rock structures and sculptures.
Explore by Bicycle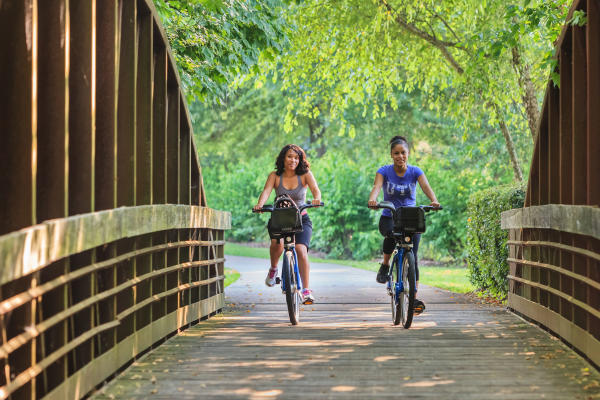 With so many car-free areas and new bike lanes, Chattanooga is begging to be explored on two wheels. The city has a fantastic bike-share program, and a one-day pass will only set you back $8. There are nearly 40 docks around town, so finding and returning the bikes is a breeze. You can use the bikes functionally to cycle between activities, or hop on the Riverwalk for a leisurely ride and sightseeing tour. Another way to help you get around is the free electric shuttle, which runs about every five minutes between the Chattanooga Choo Choo and the Tennessee Aquarium. Take it to get around downtown quickly.
See the Lookouts
Chattanooga's minor league baseball team, the Lookouts, offer one of the most budget-friendly sporting events in the city. Held from April to September, the games are held at AT&T Field in the heart of downtown, and general admission tickets are only $6 for adults and $4 for kids. You can enjoy $2 and $3 drink specials every Thursday, and on Monday nights kids receive a free meal voucher.
Take in the Art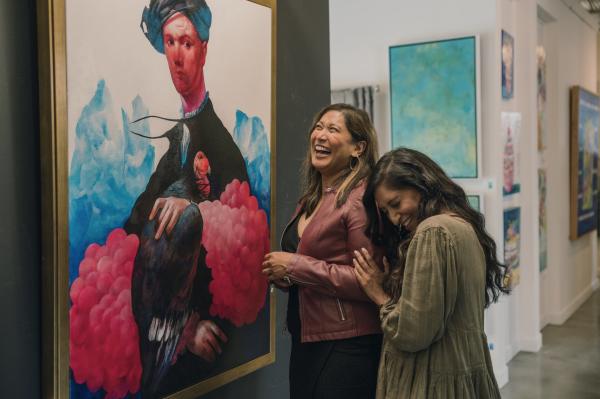 The whole city is sprinkled with public artwork, but there are a few places where it's especially prominent. The Bluff View Art District is home to the ticketed Hunter Museum of American Art, but you can experience plenty of masterpieces without setting foot inside. Wander through the art district and see how many outdoor sculptures you can spot, and don't miss the rotating pieces inside the gated sculpture garden (it's free to enter).
Across town on the Southside, take a stroll through Sculpture Fields at Montague Park to gander at the larger-than-life pieces of art that tower above its 33 grassy acres. This park is a nice spot for a picnic or a game of Frisbee, and it often hosts free events like kite festivals and pet parties.
Get Outside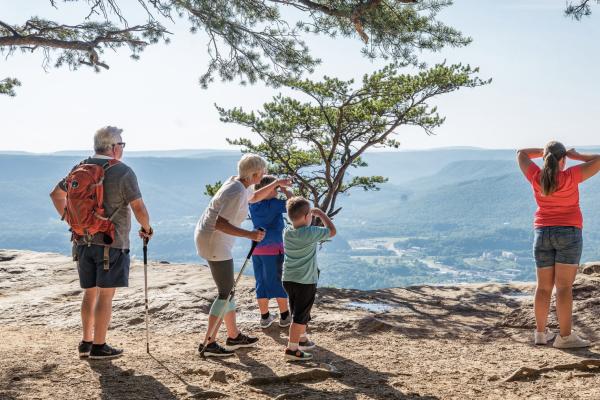 It's certainly no secret that Chattanooga is home to miles of world-class hiking trails, which provide a free way to spend an unforgettable day outdoors. Nearly all of Chattanooga's hiking destinations require no entry or parking fees, which means your only costs are snacks and water. Visit the trails around Signal Point on Signal Mountain, get off the beaten path in Prentice Cooper or explore along the many bluffs of Lookout Mountain for an iconic Chattanooga hiking experience. Hiking, biking, caving, and scenic drives are all possible at Raccoon Mountain. Raccoon Mountain Caverns will submerge you into a strange world of stalactites and flowstone, while a drive around Raccoon Mountain Reservoir offers impressive views of the city as well as the 12 billion-gallon manmade lake. A tangle of hiking and biking trails surround the reservoir, offering cheap thrills for adventurous tourists. Speaking of cheap, everything is free except the caverns ($17.95 for adults, $10.95 for kids ages 5-12).
Find Free Events
You might be surprised at how many free events you can find in Chattanooga. Visit the Chattanooga Fun Events Calendar to see all of the events going on in the city during your stay! Free musical events seem to be around every corner in Chattanooga, especially in the summer and fall. Check out Nightfall at Miller Plaza and Riverfront Nights at Ross's Landing. In the fall, don't miss the Three Sisters Bluegrass Festival on the riverfront.
Visit a Farmer's Market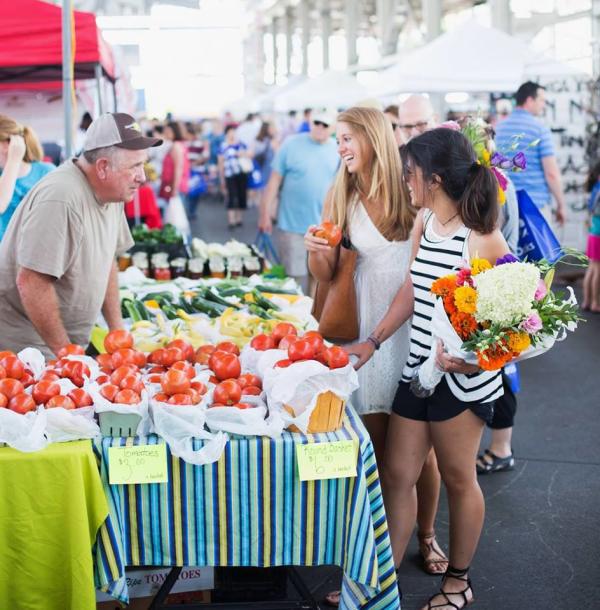 Chattanooga has no shortage of free outdoor markets, and each offers something unique to its visitors. The most produce-rich market is held on Wednesday evenings on Main Street year-round, while Saturdays from April through September the River Market pops up at the aquarium with tons of fun local crafts. On Sundays in the spring through the fall, you can find fresh veggies, regional art, food trucks, live music, and much more at the Chattanooga Market under the First Tennessee Pavilion.
Sweat for Free in the City
Need a fun way to get motivated to run? You can go for a run with the group from Fleet Feet, which partners with the Oddstory Brewing Company each month for a run/beer tasting that is a fun way to meet people and see the city. If you're looking to hike with a group, join in on the Chattanooga Hiking Meetup. Join this outdoor adventure club that plans hiking, backpacking, camping, paddling, and biking events throughout the year. If you're into yoga, the River Market sometimes offers a free morning yoga session near the Tennessee Aquarium, which allows you to stretch and strengthen with some of the best views in Chattanooga. 
Looking for more free activities and things to do in Chattanooga? Check out this blog.