Father's Day is just around the corner, which means it's time to spoil Dad on his special day. Enjoy a day of golf, brunch at one of the delicious spots in Chattanooga, kayak or paddle board on the river, or go for a bike ride around town! Here are just a few ways to celebrate Father's Day in Chattanooga this year.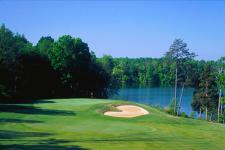 Golf
If there's one thing any father is bound to love, it's a good round of golf. Enjoy the beautiful mountain views at the Moccasin Bend Golf Course or the Lookout Mountain Club, or spend the day by the water at Bear Trace at Harrison Bay. Great views and a good game of golf are sure to make this Father's Day a hole-in-one.

Brunch
Treat Dad to a Chattanooga Market experience — themed just for him. Let dad relax and enjoy some local Brews & Blues. The whole family can grab lunch at one of the eateries or food trucks. If you need a great gift, don't forget to pick him up a special present from one of the local vendors.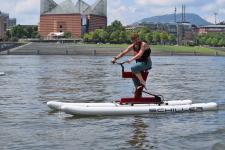 Outdoor Adventure
Who doesn't love a dose of outdoor adventure? After all, Chattanooga was named the Best Town Ever by Outside magazine – twice. Take time to explore the views from the TN River by booking a water, land or virtual experience at Adventure Sports Innovation. There's no shortage of amazing outdoor activities that dad's going to love in Chattanooga.

Go Rock Climbing
With its luminescent, color-changing outdoor walls, High Point Climbing & Fitness is hard to miss. With areas for bouldering, lead climbing, top rope, and 20 auto belays, the gym provides a great introduction for anyone interested in seeing what rock climbing is all about. Spend the day scaling the 30,000+ feet of rock walls!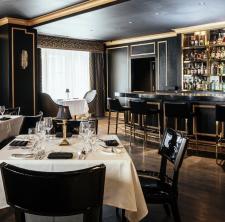 Brunch
Chattanooga has no shortage of good brunch spots. Take dad to Bridgeman's Chophouse for exclusive menu items, signature cocktails and more! How about some live music to accommodate your Father's Day meal at 1885 Grill? Local musician Gino will be joining guests on the patio. 

Take a Cruise
For a relaxing journey down the Tennessee River, experience the Southern Belle Riverboat and treat yourself to live music, tours of the pilot house, and a delicious buffet-style dinner. Or, if you feel like touring the river via your own manpower, rent a kayak or paddleboard from L2 Outside.
Whether you've been planning something for months or you're scrambling at the last minute, these are just a few ways you can show Dad how much you care.  After all, Dad deserves a day of celebration just for him. Happy Father's Day!