We all know that adventure is out there, but what's the key to making it the best adventure ever? We're here to let you in on a little secret – it's food! No great adventure ever started on an empty stomach, and there are tons of great, healthy options in Chattanooga. Training for the Chattanooga Marathon? Hiking around Stringer's Ridge? Kayaking down the Tennessee River? Whatever adventure you choose, find a healthy way to fuel up before you head out.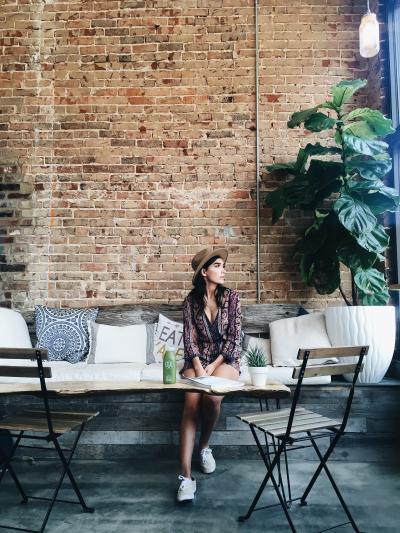 If something on the lighter side is more your style, be sure to make a visit to one of Chattanooga's juice kitchens and cafes. Southern Squeeze is a plant-based kitchen serving up smoothies, power bowls and a variety of wellness lattes (does it get any better than healthy coffee?). Plant Power Café & Juice Bar and The Local Juicery & Kitchen also offer full menus of feel-good foods and fresh-squeezed juices to start any adventure out on the right foot.
If you're sticking to Meatless Monday or Tofu Tuesday – have no fear. Vegan and vegetarian options are here. Try out Sluggo's Vegan Café or Cashew. Both can be found on Chattanooga's Northshore, which is conveniently close to Stringer's Ridge and the kayak put-in in Coolidge Park. Another great option is Your Local Seitanist (No, not THAT kind) in Brainerd where you'll find vegan steaks, handmade plant-based cheeses, and even fried seitan chicken.
No time to sit down and eat? No problem. Check out Nourishpoint or Vibrant Meals for a quick, grab-n-go breakfast, lunch, or dinner. Both offer ready-to-eat, healthy meals that are often paleo, keto, and Whole30 friendly.
Okay, so what if you're not on the go, not a vegetarian, and not on a liquid diet? We've got you. Other great spots for the health-conscious are Mean Mug Coffeehouse (with locations on the Southside and the Northshore), The Daily Ration, or Public House. All three have farm-to-table offerings that will definitely put a little pep in your step that you need to get out and explore the Scenic City.
Browse even more healthy options and restaurants to suit your palate.