I first moved to Chattanooga in 2013 from my home in Anniston, Alabama. I left for a few years to see if there were greener pastures, but Chattanooga kept calling me back. Once you live in a place with access to a variety of beautiful hikes, delicious food, and breweries that feel like home, it's hard to turn back. One of the things that makes the city so great is how dog friendly it is. Moving to Chattanooga inspired me to adopt my first dog. 
My favorite Chattanooga days always involve something outside, craft beer, and food. Any combination of the following stops will leave you (hopefully) with a full heart and belly. 
Signal Point/ Edward's Point/ Rainbow Lake 
I'm a sunrise chaser, so weekends start with a hike to watch the sunlight seep into the gorge. The Julia Falls Overlook, starting at Signal Point on Signal Mountain, is perfect for that. One of the best things about most of the trails in Chattanooga is they can be as short or long as you want them. At about seven miles roundtrip, you can cover some of Chattanooga's most popular views: Julia Falls, Edward's Point, and Rainbow Lake. Waterfalls, streams, a suspension bridge, and overlooks make this a well-rounded hike.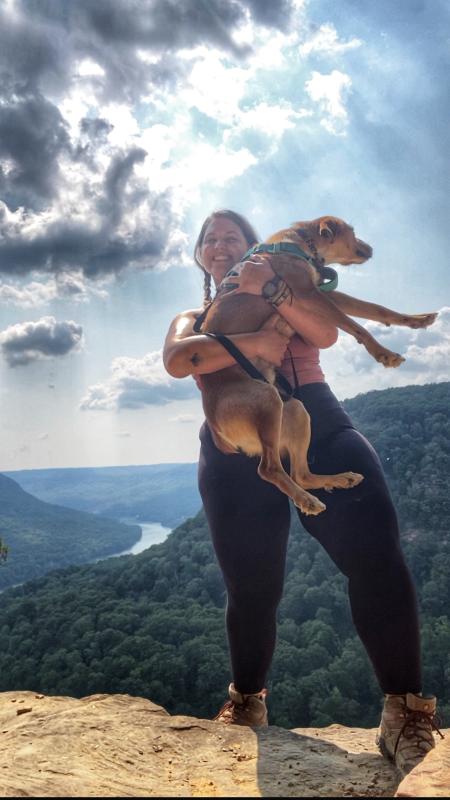 Glen Falls Trail 
This hike on Lookout Mountain is a shorter hike with a big payoff. You'll see several waterfalls and rock cascades. The many pool areas make it a perfect place to cool o! with your pup on a warm day. 
Lula Lake Land Trust 
Lula Lake Land Trust is an 8,000-acre watershed on Lookout Mountain. With more than 10 trails to choose from, waterfalls and scenic overlooks is what you can expect at this spot. Pro tip: Plan your trip to Lula Lake in advance. The land trust is only open the first and last weekends of the month and permits are required. Dates are added up to two months in advance. 
Snooper's Rock 
Snooper's Rock is another favorite for locals and visitors. You can add some distance to the hike or park and take a short walk to the overlook. The drive to the trailhead can feel dicey at times, but the views are worth it. 
Ritchie Hollow Trail 
The Ritchie Hollow Trail is a nice, lush hike with several streams along the route. The drive there takes you through the winding River Canyon Road. You'll take a scenic drive alongside the river all the way to the parking area.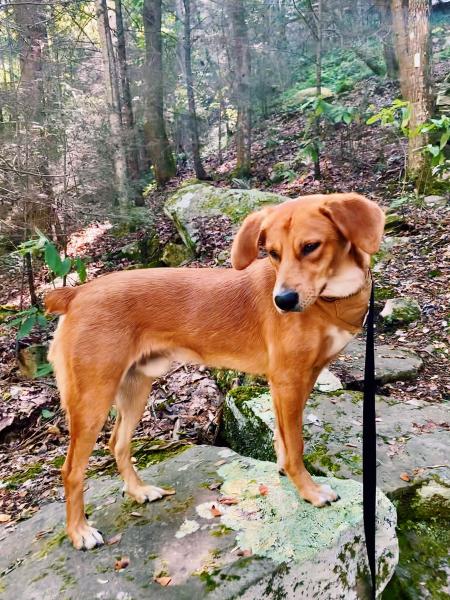 Pizzeria Cortile 
The food and the people make this spot a special one. This Red Bank wood-fired pizza restaurant offers unique specialty pizzas as well as the classics. The staff is always just as excited to see the dogs as they are the humans. The owners live in the neighborhood where the restaurant is and it truly feels like a community. 
Hutton & Smith Brewing 
My friends have said if there was ever a hitman looking for me, they'd only have to make one stop: Hutton & Smith. There are just as many dog "regulars" as there are people at this geology-inspired brewery. Over the last year, they've added an outdoor space that's perfect for a warm and sunny day. Food isn't served here, but they do have a few bar snacks.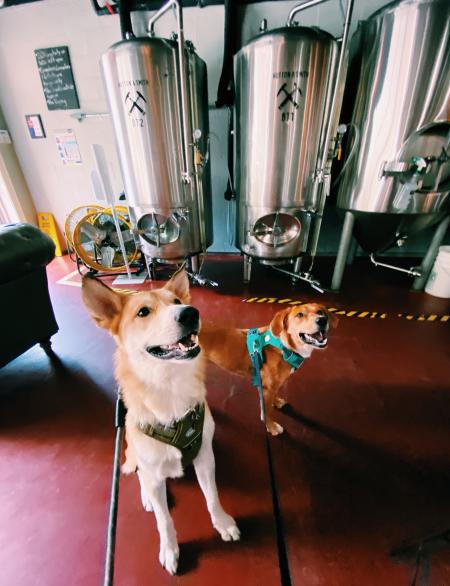 River Street Deli 
While dogs aren't allowed inside this Northshore staple and there isn't a patio option, I always get one of their New York-style sandwiches to go and eat in Renaissance Park for some of the best river/skyline views. The owner, Bruce, is always at the front of the line taking orders. And he's not shy about his recommendations, for those who are indecisive. 
The Daily Ration 
The Daily Ration gets busy and gets busy early. This neighborhood restaurant in North Chattanooga has a spacious patio. Get the fried chicken and grits (trust me) and a cup of Velo coffee. 
Barley Taproom 
Local art lines the walls at this eclectic tap room. They have 64 taps of draft beer and cocktails, making it a great place to stop for just about anyone. Hangout inside or people watch along East MLK Boulevard. 
Basecamp Bar & Restaurant 
Great food, a dog-friendly patio with a perfect view of the Walnut Street Bridge, and local/regional beers make this spot worth checking out. The dog-friendly list could go on for days. Most places in Chattanooga can accommodate our best fur friends. The places above standout to me because they are not only accommodating but inviting. Happy trails!