Chattanooga's music culture is thriving. And there are plenty of places to enjoy live music. Whether your thing is soulful singer/songwriters, classic rock n' roll, jazz, hip hop, or dance parties, there's a music venue for you to experience in Chattanooga.
---
Founded in 1993 and named after the rugged apparel of the Appalachian woodsmen of centuries past, Barking Legs Theater hosts a wide variety of music, dance, and jazz improv productions. The venue serves as an intimate setting that holds 175 patrons, just minutes away from bustling downtown Chattanooga.
---
What started out in 1983 as the Chattanooga African American Museum has since developed into a place to honor Chattanooga's own Bessie Smith, who was known as "The Empress of the Blues" and the era that her music inspired. Located on the historic M.L. King Blvd., the BSCC hosts all things blues and jazz featuring national music series like the Big 9 Roots Festival on its beautiful lawn in the fall. There simply is not a better place to take in the sights, sounds, and culture of jazz and blues
---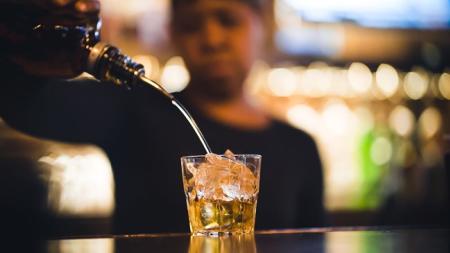 Smoky and sultry. The Chattanooga Cigar Bar — in the bustling Southside — is a cool quaint space that hosts live music throughout the week and the weekends. It's one of the city's hidden gem venues with people coming from all over to enjoy cigars, hookah, and cocktails. On any given night, expect a live DJ, R&B, Soul, and Jazz sounds.
---
Hi-Fi Clyde's on Main is a Southside hit! The popular bar located in downtown Chattanooga is not just any ordinary place. Along with having a great food and beer selection, this venue offers live music that hits just the right notes after a long week. Want a party? This is the place to let loose with great live music, drinks, games, and great times. 
---
One of the city's oldest venues. Memorial Auditorium has evolved through the years into a 3,866-person concert hall. The auditorium offers the best in technical savvy that national touring artists need, all while preserving the historic landmark's architectural integrity.
---
Off the beaten path a bit, The Granfalloon is an intimate venue where the rustic and industrial ambiance of Chattanooga's past can be taken in as patrons enjoy fresh crepes and ice cream from Adelle's Creperie. You never know what you'll find at this multi-use venue. From weddings to live music, it's always worth stopping into The Granfalloon.
---
The 12,000 seat McKenzie Arena (known locally as "The Round House") is located on the campus of the University of Tennessee at Chattanooga. In addition to being home to the UTC Basketball teams, it serves as one of Chattanooga's premier live music destinations which has played host to Elton John, James Taylor, Migos, and many other national touring artists.
---
The Signal is located in an industrial-chic warehouse-style venue on the Southside near Finley Stadium. It's equally suited for live music, receptions, fundraisers, corporate events, video shoots, trade shows, and conferences. New shows are added all the time and you might not find a better traditional concert experience in the city.
---
The 1,762 person Tivoli Theatre has been known as "The Jewel of the South" since 1921. In 1973 the Tivoli was placed on the National Registry of Historic Places, impressing its name and storied history into the books for all time. Currently, the Tivoli serves as the home of the Chattanooga Symphony and Opera, Broadway at the Tivoli, Lookout Wild Film Festival, and the Bobby Stone Film Festival as well as a destination for touring artists like Bob Dylan and Gregg Allman, among many others.
---
Located right in the heart of Aquarium Plaza, Puckett's Grocery & Restaurant is a friendly community kitchen, with live pickin' performances just a few feet from your table. Good local talent, kickin' bbq, and a warm welcoming atmosphere—what else could you need?
---
The intimate Walker Theatre is upstairs from the main level of Memorial Auditorium, with a seating capacity of 851. This proscenium stage theater is accessible by escalator and elevator from the main lobby and is completely self-contained with its own restrooms, dressing rooms, concessions, and lobby area. The Walker Theatre has been used for children's theater productions staged for school groups, dance studio recitals, film screenings, church services, and spoken word programs.
---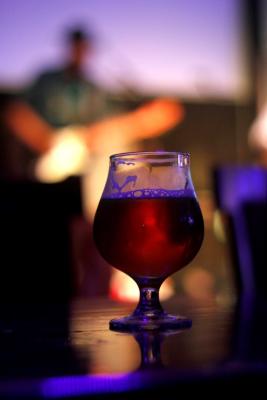 Wanderlinger Brewing Company's motto is "wander on and linger later." It is one of Chattanooga's premier brewing companies and one of the best spots to enjoy a cold brew, friendly conversation, tasty food, and live music. Located in the Southside, music happens often, featuring diverse performers on their premier small stage with a mighty sound. If you love poetry, open mic night, and more, Wanderlinger has something for everyone.
We think you'll like these too.