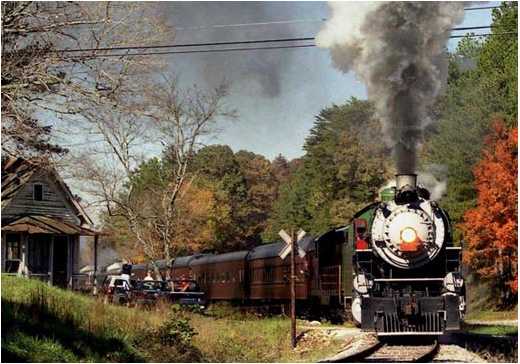 Labor Day marks that time of the year when summer starts to wind down and fall becomes the star of the show. But before swinging into autumn, it's the perfect time to make a last stand on the warm weather. Here's the rundown on Labor Day weekend happenings in Chattanooga.
FOR THE KIDS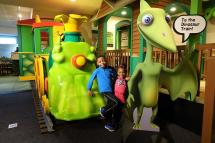 Dinosaur Train: The Traveling Exhibit
May 25-Sept. 8
Visit the Creative Discovery Museum to experience an exhibit based off of the popular PBS KIDS TV series, Dinosaur Train. The exhibit features a Tyrannosaurus Rex named Buddy who travels through time to discover everything about dinosaurs. The exhibit takes kids back in time and encourages them to learn and dig deeper into history through fun, hands-on activities.
Dinner on the Diner
Aug. 31, 7-9 p.m.
Enjoy a meal aboard a restored dining car at the Tennessee Valley Railroad Museum this Labor Day. Guests will leave from Grand Junction Station around 7 p.m. and travel through portions of urban Chattanooga returning back to the station around 9 p.m. Get your tickets for Dinner on the Diner and enjoy a night out seeing the city in a whole new way.
Chattanooga Labor Day Parade & Picnic
Aug. 31, 9:30 a.m.
Join the Chattanooga Area Labor Council in the Inaugural Labor Day Parade & Picnic. The event will start at Mad Priest on Cherry Street for coffee and a brief history on our local labor efforts followed by a march down Market Street into Coolidge Park for a huge picnic. The picnic will feature free BBQ, raffle prizes, and, of course, fun for the whole family.
NIGHT OWLS
Nightfall Music Series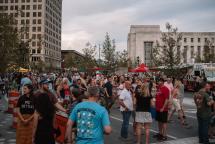 Aug. 30, 7 p.m.
Enjoy an evening of live music, food, and dancing at Miller Plaza for the last weekend of the Nightfall Music Series. Say goodbye to August and enjoy some tunes from The True Loves, comprised of accomplished musicians who have touched the hearts and souls of listeners all over the PNW. Their focus is to create modern soul music that never loses sight of where it comes from, but is always steadfast in the pursuit of that next "fiery groove."
Ruby Falls Lantern Tour
Aug. 30, 9:30 p.m.
If a late-night, underground adventure sounds exciting, then head to Ruby Falls for a Lantern Tour. This intimate experience allows visitors a unique view deep within Lookout Mountain. Limited sized tours begin with a 260-foot elevator ride down into the mountain. Once in the cave, the commercial lights go off and you'll get to explore your surroundings with a handful of small hand-held electric lanterns.
Station Street Wine & Whiskey Festival
Aug. 31-Sept. 1, 7-10 p.m.
Come out and enjoy Labor Day weekend like never before on Station Street! Featuring wine and whiskey tastings from around the world, two outdoor concerts, and after parties along Station Street, the Wine & Whiskey Festival is a party you don't want to miss. This is a two-night ticketed event and a portion of the proceeds will benefit the Songbirds Foundation. Come out and enjoy food from local restaurants, music, and a good time for everyone (21+).
ART LOVERS
William J Glackens and Pierre-Auguste Renoir: Affinities and Distinctions
June 22-Sept. 22 
This limited-time exhibit explores the influence of French Impressionist Renoir on the influential American painter Glackens. Today, one of the most widely beloved and accepted art movements, Impressionism began as a scandalous rebellion when a group of young French artists started to create their unusual works, defying the standard rules of painting. The movement's approach was revolutionary because it portrayed subjects that had not received much artistic attention before -- including everyday scenes of middle class life -- and sought to capture a moment in time using rapid brushstrokes and bright, vivid colors. Come out and see it for yourself!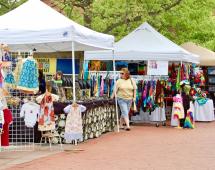 Chattanooga River Market
Aug. 31, 10 a.m.-5 p.m.
Against the beautiful Tennessee River, the Chattanooga River Market boasts the unique talents of local and regional artists, offering handmade arts and crafts. Special engagements are featured each week, such as free yoga classes at 10 a.m. (bring your own mat please) and live performances by local musicians. The Chattanooga River Market is a great way to spend a Saturday afternoon.
NATURE ENTHUSIASTS
Riverboat Cruises 
Chattanooga prides itself on its river and floating the cool waters has never been easier. From steamers to historic WWII landing crafts, there's plenty of ways to get your riverboat cruise on. If a more hands-on approach is your style, try renting a kayak/SUP board from L2 Outside or River Drifters.
Adventure to a Swimming Hole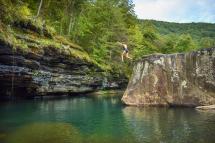 Swimming holes are what Southeastern summers are all about. Chattanooga is home to some seriously incredible places to take a dip – especially on hot and humid days. Here's a sampling of some of our favorite places in the Chattanooga area to cool off.
Hiwassee River Trip (Class 2 Rapids) 
Aug. 31- Sept.2, 11 a.m.
Enjoy a weekend on the River with Hiwassee Outfitters! Featuring two options for Labor Day weekend, guests can either spend the weekend (Saturday and Sunday) in the "big house" or the "bunk house" depending on which package you choose. Each package provides 4 meals and guided tours for Saturday, Sunday, and Monday. Bring the family and enjoy the outdoors this Labor Day. Click here for more information.