Spring Break Safari: Creative Discovery Museum
What if you could. . . 
. . . be a World Traveler and dig for dinosaur bones from Canada, see scorpions from Western Africa or listen to a steel pan from Trinidad and Tobago – all without leaving the Creative Discovery Museum?
Globe Explorer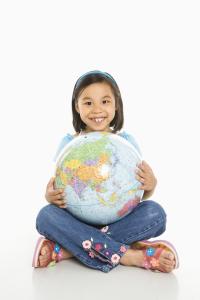 Travel the world without leaving Chattanooga, Tennessee! Creative Discovery Museum is an inclusive, award-winning children's museum in the heart of downtown Chattanooga.
With a variety of immersive arts and science exhibits, there's something for the entire family to explore! In Excavation Station, dig for dinosaur bones from Canada and see a scorpion from Western Africa. In Performing Arts Alley, listen to the sounds of a Bonang from Indonesia, play your own song on a steel pan from Trinidad and Tobago and practice your percussion skills on a double headed drum from China!
Details
PPE: Masks are strongly recommended.
Tickets: Timed Tickets are required for all visitors and can be purchased online prior to visit.
Hours: Thursday-Tuesday, 10 a.m. to 5 p.m. Hours subject to change, check website for most current information.
More: Purchase a museum membership and receive a special gift! CDM memberships pay for themselves in 2 visits. Benefits include free admission for an entire year, discounts at local attractions like the Tennessee Aquarium, and much more!