Summer Events
You can't have a Chattanooga Summer PLAYlist without grooving with the locals at some of our annual events. Pick up some "Peaches" and other local produce at the Chattanooga Market. Grab your friends and "Take Me Out to the Ball Game!" And, if you "Wanna Dance with Somebody," you can't miss all our live music events like Nightfall, Riverbend, and Summer Music Weekends at Rock City.
2022 Summer Events in Chattanooga
FREE | Saturdays, March 12-Oct. 1 / 10 am-5 pm  
Chattanooga River Market features handmade items from local and regional artists and showcases their jewelry, woodwork, and more. Free yoga class at 10 am (bring your own mat).  
$ | March 26-Oct. 15 / Times Vary 
The Chattanooga Football Clubs, playing in the National Independent Soccer Association, season is back along with the return of the CFC Women's team. Join the local CFC fans, better knowns as the Chattahooligans, and cheer on the CFC Men's and Women's teams!  
FREE | Friday-Sunday, April 1-Oct. 30 / Fridays 6-8 pm Saturdays-Sundays 12-8 pm 
Street musicians, commonly known as buskers, perform in two-hour time slots in public spaces to activate the Chattanooga sidewalks with live local music and expand community interaction.  
$ | April 2-Oct. 15 / Times Vary 
Cheer on Chattanooga's newest professional sports team, the Chattanooga Red Wolves Soccer Club, a founding member of USL League One, competing at their brand-new stadium.  
$ | April 8-Sept. 18 / Times Vary  
The Chattanooga Lookouts, a Minor League Baseball team of the Double-A South and the Double-A affiliate of the Cincinnati Reds, welcomes you to AT&T Field for their 2022 season. Join in as we cheer on our team with Looie the Lookout and all of Chattanooga!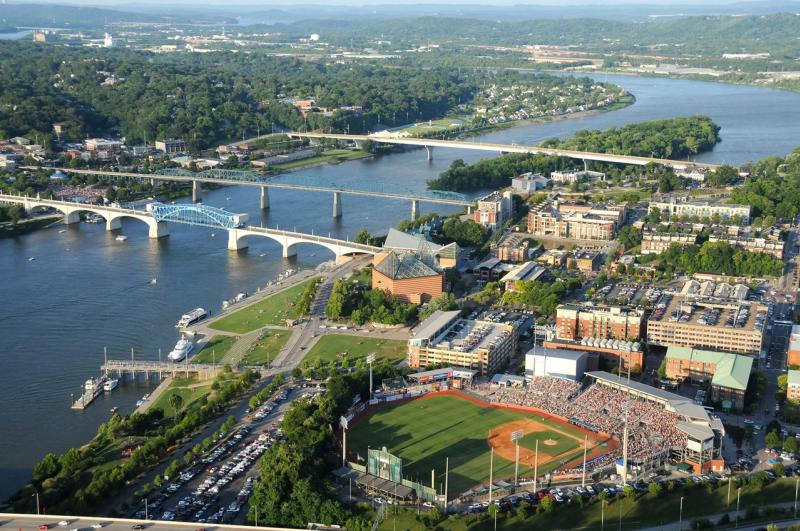 FREE | Sundays, April 24-Nov. 20 / 11 am-4 pm 
The weekly open-air producer-only market features local food artisans and farms, fresh produce, meat, and cheese, live plants, local arts and crafts, food trucks, and much more.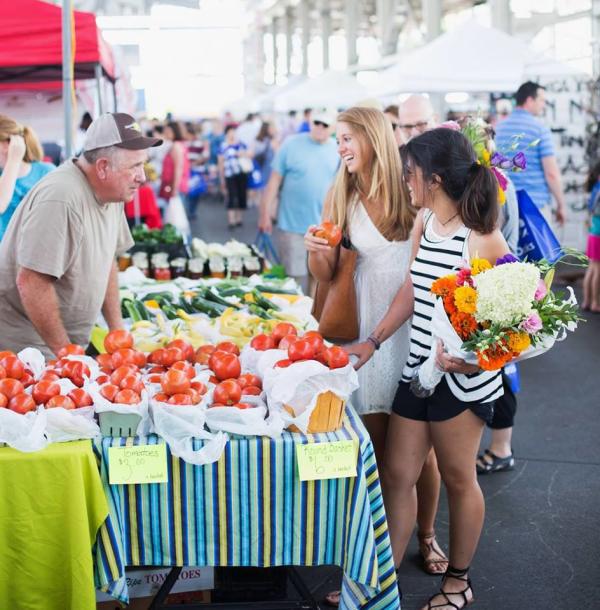 $ | May 5-7 / Times Vary  
The MLF Toyota Series will make its way to the Tennessee River, known as the big-bass factory to competitors. The series began in Feb. on Lake Guntersville and will end this June on the California Delta, with winners receiving a professional prize purse.  
$ | May 7 / 4-10 pm 
Rail & Hops Brewers Festival is back this spring and at a new location! This curated event focuses on the artistry of brewing handcrafted beers and features local and regional breweries, Chattanooga's favorite food trucks, live music, and more. 
$ | May 7 / 8 am 
Gran Fondo Hincapie-Chattanooga welcomes cyclists of all skill levels for a weekend of riding and celebrating all things cycling. This race weekend includes a family festival, an expo, an after-party, and more.  
$ | May 7-8 & 14-15 / 8:30 am-6 pm  
Celebrate spring with us as the Rock City Gardens burst into bloom. Discover mischievous fairies in Gnome Valley, visit with a living fountain character, purchase plants from Frieda's Flower Sale and enjoy the soothing sounds of harp music as we celebrate the arrival of spring!  
$ | May 13-15 / 5-11 pm   
Wanderlinger Brewery Company is bringing back its Wanderlinger Music and Arts Festival this May! This unique festival will take place at the brewery and will be three days full of local love, art, music, and delicious handcrafted beer and food.  
$ | May 21 / 11 am 
The Tennessee Valley's largest Christian music fest is a full day of worship, wholesome family entertainment, delicious food from local eateries, and great music from artists such as Colton Dixon, Caitie Hurst, and The Union Chattanooga.  
Spirits in the Wild/Chattanooga Zoo 
$ | May 21 / 6-10 pm   
Enjoy an evening of taking a variety of spirits while sampling great food from some of Chattanooga's best local restaurants, live entertainment, and support the Chattanooga Zoo. 
FREE/$ | May 22 / 6:30 am 
The IRONMAN 70.3 Chattanooga triathlon leads nearly 3,000 athletes on a 1.2-mile swim in the Tennessee River, 56-mile bike ride, and 13.1-mile run. Transitions and finishes are at Ross's Landing on the downtown riverfront.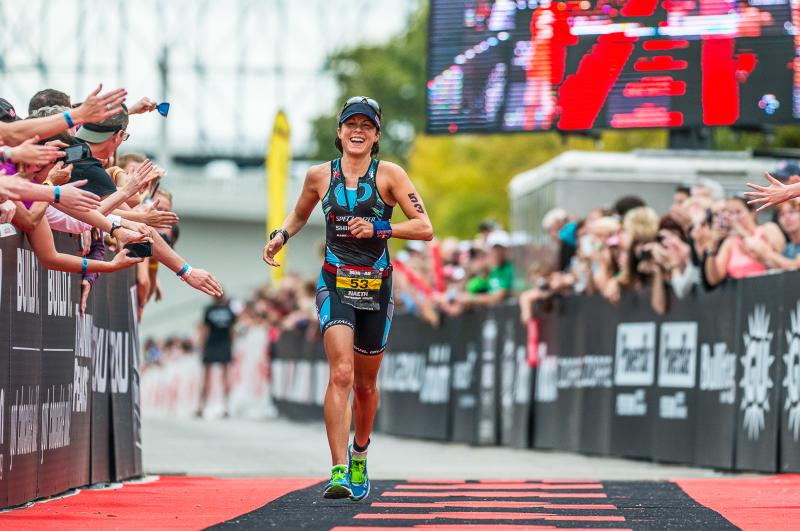 $ | Friday-Sunday, May 27-Sept. 5 / 8:30 am-6 pm 
Spend a summer day at Rock City Gardens and enjoy live music from several local artists, a Birds of Prey raptor show, a beautiful view of seven states, fresh-squeezed lemonade, a delicious meal at Café 7, and more.  
FREE | Fridays, May 27-Sept. 2 / 7 pm 
Chattanooga's Nightfall Concert Series is held each Friday night through the summer in Miller Park, showcasing local musicians, artisans, food, and free entertainment for the whole family.  
$ | May-Sept. / Dates vary  
This 3.5-hour trip takes you to the top of the famous "Hiwassee Loop" where the tracks cross over themselves as they corkscrew up the mountain near Farner, TN and includes snacks/drinks available for purchase.
FREE | Saturdays, May 28-June 11, July 9-Aug. 6 / 6 pm  
Celebrate Summer in Downtown Chattanooga with the entire family! Each Saturday will feature a non-profit partner along with musical entertainment, oversized games, artist vendors, food trucks and a big screen movie under the stars!  
$ | June 3-5 / Times Vary  
Chattanooga's original music festival is back and ready for you for its 39th year! Music lovers will hear at least 24 acts on three different stage sets ups and will enjoy the new Riverbend experience that will bring performers closer to audiences and rock our city.  
FREE/$ | June 4-26 / Times Vary  
For its 5th year, the Chattanooga Festival of Black Arts & Ideas will be celebrating Juneteenth, with events and activities taking place all month long in varying locations throughout the city. This multi-day festival will feature extraordinary contributions of artists of African descent in music, dance, theatre, visual arts, film, and literature.  
$ | June 6 / 8 am-8 pm 
The National Caves Association (NCA) announces the fourth annual National Day of Caves and Karst in honor of the matchless educational and recreational opportunities found in irreplaceable caves and karst. Join in on the celebration and appreciation for the crucial roles both caves and karsts play in our lives and environment.  
$ | June 18 / 4-7 pm 
The Zoo's annual Ice Cream Safari offers after hours family fun with animal encounters, kid's activities, and unlimited tastings of the best ice cream and sweet treats in Chattanooga. Come enjoy a summer night at the Zoo and all the sweets you can eat!
FREE | June 21 / 9 am-8 pm 
Starting in France in 1982, MMD has grown to 700 cities in 120 countries and celebrates music by showcasing a city's local talent on June 21, the longest day of the year. Make Music Chattanooga is a city-wide celebration of music. Join us in creating and celebrating music freely.  
$ | June 26 / 6:45 am 
The now 40-year-old triathlon takes place in the heart of downtown Chattanooga and offers athletes a fast, down-river swim, a spectator-friendly, two-loop bike course, and a scenic run along the Tennessee Riverwalk. It is a summer race not to be missed! 
FREE | Saturday, July 2 / 5 pm 
Chattanooga's Independence Day Celebration is back! This popular community event will feature outdoor concerts, local food and drink offerings, and a beautiful fireworks display over the Tennessee River.  
FREE | Saturdays, July-Aug. / 7-10 pm  
Join us for a live concert series all summer long! Riverfront Nights brings you live music under the stars from some of the area's most vibrant and talented artists, a variety of food and beverage vendors, and more.  
$ | July 13-17 / Times Vary  
Adult Soccer Fest is celebrating its 24th of offering competitive opportunities for players of all ages and abilities to get back on the field. A week built around soccer, food, and beer; this is the largest sanctioned adult soccer event in the United States.  
$ | July 15-17 / Times Vary  
You Scream, I Scream, We ALL SCREAM for ICE CREAM!! Grab your family for a weekend of cool Summer treats and celebrate National Ice Cream Day! For the full weekend, enjoy specials and unique flavors of Ice Cream in Downtown Chattanooga, PLUS a chance to win a $100 Chattanooga Express Card and other ice cream prize packages! 
$ | July 23 / 6-9 pm 
Join the Chattanooga Zoo for their annual barbecue and beer tasting event. This summertime barbecue offers fun for the whole family with live bluegrass music, animal encounters, tortoise races, kid's activities, and more.   
$ | July 27-31 / Times Vary  
The Alliance Fastpitch is bringing you a championship experience that is all about the players. Chattanooga has been hosting fastpitch National Championships for over 40 years and is ready to crown the 8U-18U champions.
$ | Aug. 18 / 6-9 pm 
The third annual Margarita Festival invites 20 local restaurants to whip up their best margarita recipe for you to try and help crown the best margarita in Chattanooga.  
Sounds of the Scenic City
Featuring music from local artists, upcoming festivals, and playlists from unique Chattanooga attractions like the Bessie Smith Cultural Center, Songbirds, Creative Discovery Museum, Rock City + More. We've come pretty dang close to capturing the songs of the Scenic City.
Listen Now